Down in the valley
Tisdale - Friday, May10, 2013
by:Timothy W. Shire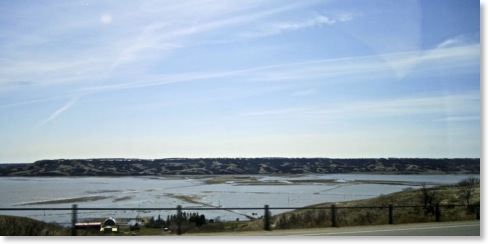 Though there are still places in Saskatchewan where flooding is still taking place it is now related to downstream flow. The water is flowing and the problems are arising as the run off over taxes the larger water ways. It looks like the over all provincial threat has passed with only a few exceptions. It takes a week or so for the surge to move along and one of the longest and twisted routes is down the Qu' Appelle valley chain of streams and lakes.


Interestingly enough the flooding of 2011 has not entirely gone away as that left the Quill Lakes much larger than they had been since the end of the last ice age and fortunately that area did not receive as much snow as areas north and south of it.

The pictures on this page are what can be seen of the Qu' Appelle Valley from highway #6 between Southey and Regina. In 2011 there were no brown spots the whole valley floor was a lake and remained under water for almost the entire summer. This year the flooding is wide spread but the water from Moose Jaw and Lumsden has not yet made its way this far east.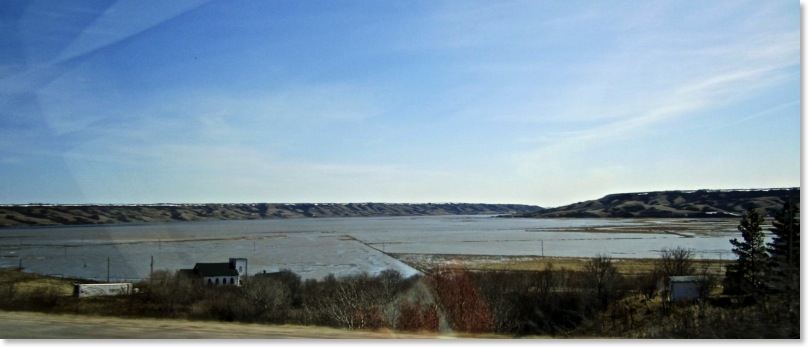 From Fort Qu' Appelle east the lakes are close to 2011 levels and they are still covered with ice so there is still a chance that if the water from above the lakes comes along on schedule damage will occur to property along each of the lakes. Of course winds could produce some serious damage moving ice around on top of the swelling lakes.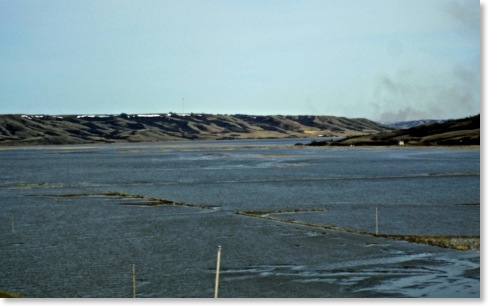 One would think that there is enough data and science available to make some solid predictions about what might be expected but there are just to many variables involved. The amount of ground water being absorbed definitely changed the way things happened in our part of the province and this could happen as water feeds into the valley. If there is any significant amount of rain in the next two weeks the factors will be even more distorted.