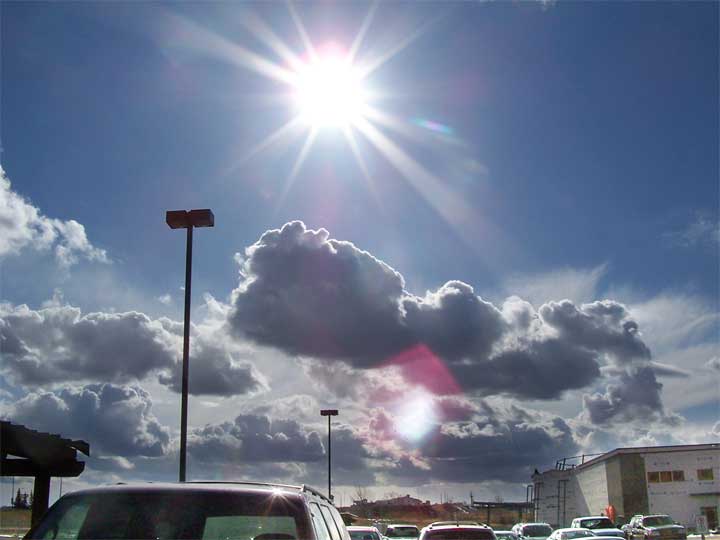 Spring Clouds
FTLComm - Swift Current- Wednesday, April 2, 2008
Three other occassions in the past I have written about spring clouds each time I have been captivated by the promise of spring and the stories that the clouds above our heads tell us, sometimes very subtilely and sometimes with no deceit whatever.
Last week I was sitting in the parking lot at a Swift Current mall and once again I was drawn to the spectacle of the clouds above. At the top of the page we see the fair weather cumulus clouds and in this second and third pictures a background of alto stratus and cirrus.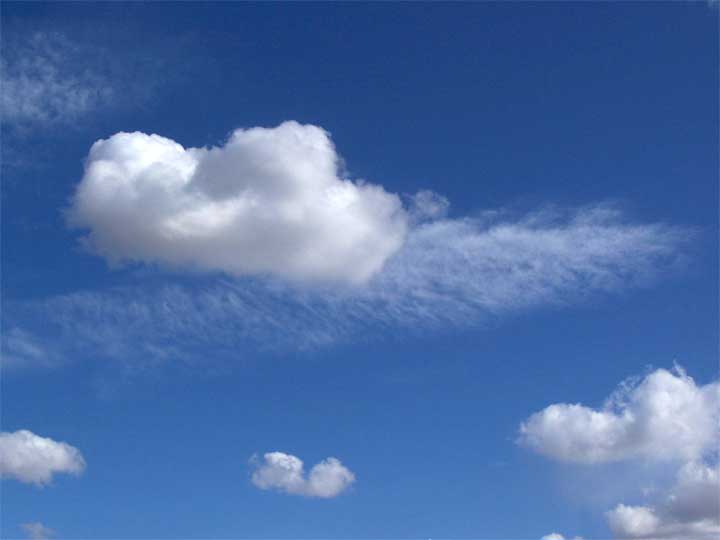 But spring is a time of change, sometimes rapid change and this depressing looking scene occurred minutes before we were in snow and blowing snow as a squall passed over pushed by some strong winds.
Precipitation that descends from the clouds but is disappating as it falls produces the phenomena known as 'virga' as seen in the image below.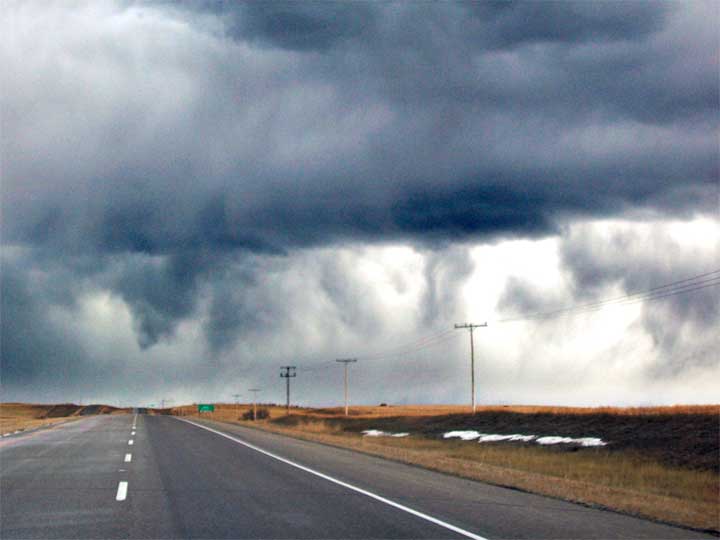 For all of this month we can expect more of the same. It snowed in Swift Current again today and tonight ultra low temperatures will punish all of the Northern half of the province.
On last Thursday afternoon we were heading home, going East on the Transcanada highway between Herbert and Morris and the country lay out before us under a pleasant sky of fair weather cumulus clouds, the sort of thing one expects in spring and indeed we shall see more of that as time goes by. Here in Tisdale with so much snow still on the fields these clouds will be a while before they start to show up.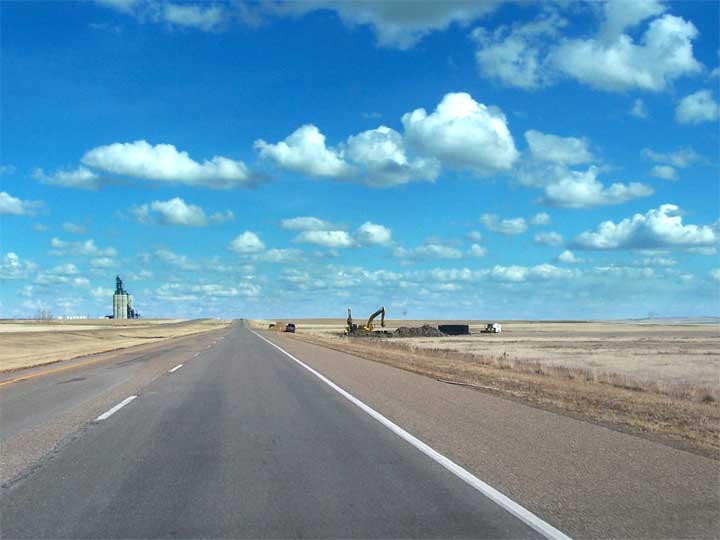 ---
Return to Ensign
This page is a story posted on Ensign, a daily web site offering a variety of material from scenic images, political commentary, information and news. This publication is the work of Faster Than Light Communications . If you would like to comment on this story or you wish to contact the editor of these sites please send us email.
Editor : Timothy W. Shire
Faster Than Light Communication
Box 1776, Tisdale, Saskatchewan, Canada, S0E 1T0
306 873 2004