Capturing Light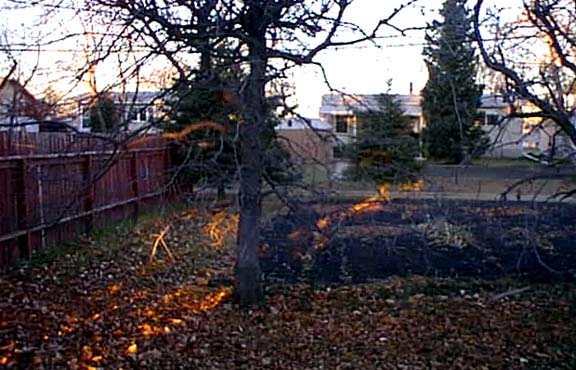 FTLComm - Tisdale - October 25, 1999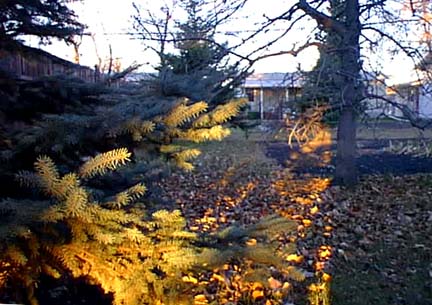 That's what photography is all about, film, digital or video, it doesn't matter, in all cases you are seeking out light that you can record and retain, preserved in some form so that you can enjoy the scene again and again.

In Watson Lake's old high school the light would shoot down the main corridore one day of the year, around 3:00 in the afternoon on December 12th like some Pharaoh's tomb, the shaft of light would dive in there. That's what it reminded me of this morning when at 8:00 this shaft of light slipped flat across the ground between our house and the neighbours under the heavy evergreens out front and made it all the way to the back evergreen and beyond.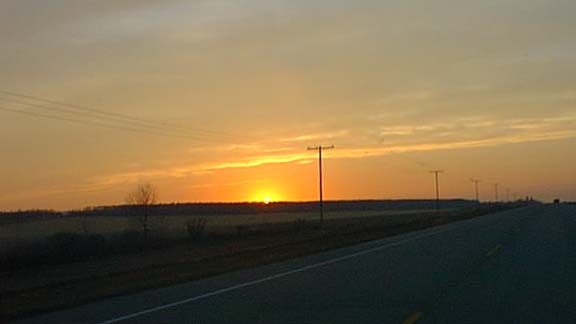 At 5:20 Sunday afternoon the 20 Knot wind blowing smoke and dust created this interesting haze just East of Melfort, that caught the days last light in this sunset image above and the image below is looking over the golf course to the South West as we drove through Melfort.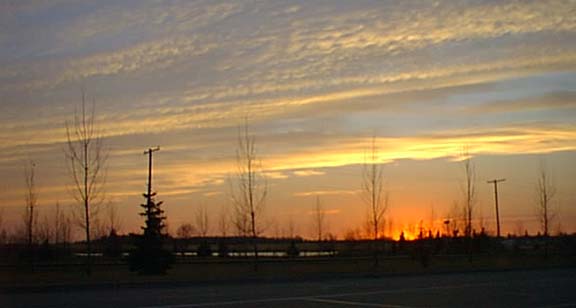 Below, West of Melfort the high wind clouds aloft catch the pink glow of the setting sun.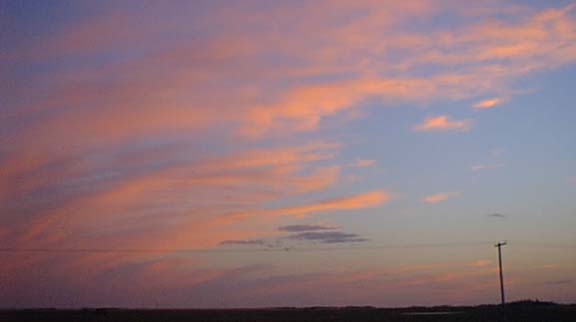 The picture below is truly remarkable. By the time I was out of traffic the moon had already risen above the clouds and I was lamenting having missed that but this picture is even more remarkable. The moon is caught midway between two Prince Albert street lights with a planet sitting there above the three. This is a hand held picture and thus the rather minor blur but it is remarkable that the camera's CCD registered not only the street scene but also the moon, the clouds and the planet. I keep thinking that if this two year old camera can do this what might we capture with the more modern mega pixel versions now available.