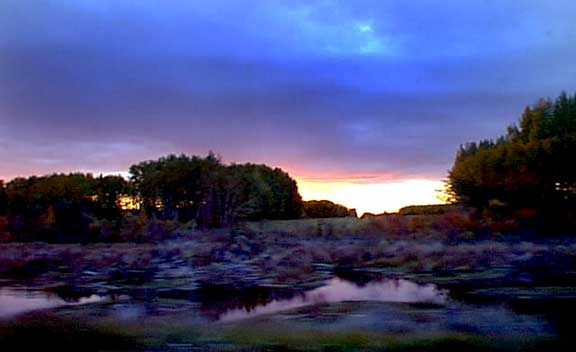 These pictures were taken Friday evening from LaRonge to Prince Albert October 4th and Saturday October 5th at Tisdale
Thanksgiving Sunday
FTLComm - Tisdale - Sunday, October 13, 2002 Images by Judy Shire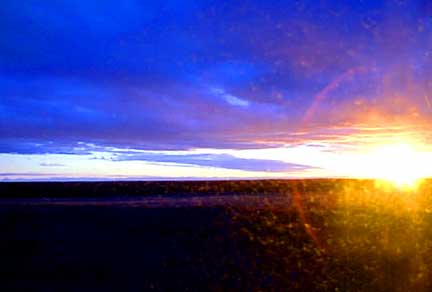 Though the lessons of experience and that of formal education all profess to shape our thoughts and our awareness, the reality might be much more complex than these rather recent and perhaps even superficial, events in our lives.

I grew up in a small village and each and every Sunday went to Sunday school. In our little village the United Church Sunday School filled the gap of a regular church service, but with it came the added feature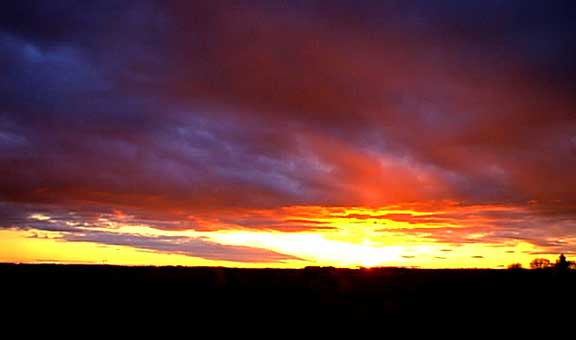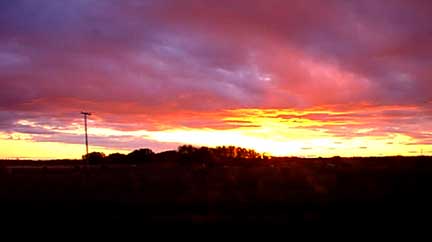 of the dynamic discussions that went on between the leaders and the members of the classes, be they adults or children.

For me this intellectual experience seemed far more interactive than what most people experience and associate with formal religion.

Of the events of the year, Thanks giving was one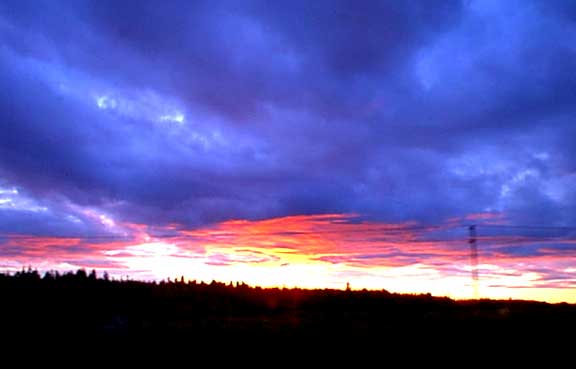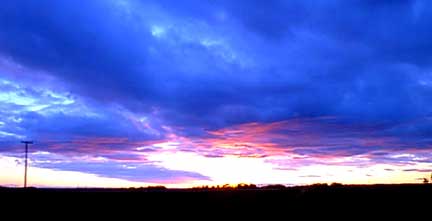 the highlights of the year, for with wheat fields beside the church and every one it seemed but myself, directly involved in agriculture, the bounty of each year was something that affected each and every one of our lives and Thanks giving was truly celebrated.

So much a part of that experience that consumed a full nine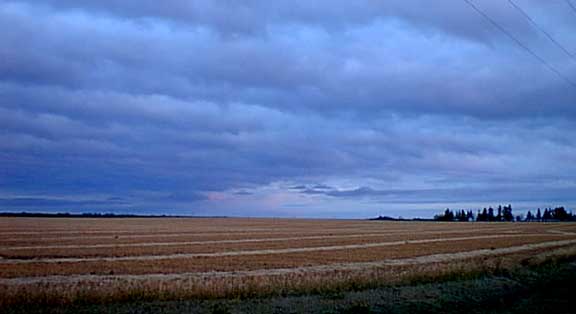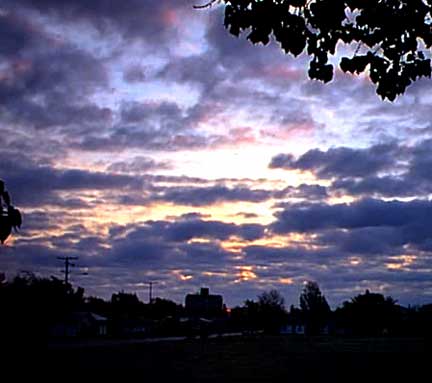 years of my life were the hymns. These songs, which if you really think about what they are, you realise that they become a mantra, a chant, that shapes awareness and becomes an internal oral structure of thought, that the participant can rely upon for all the things that will happen to them in their lives.

So from the old black United Church Hymnary, # 579 is this
Thanksgiving Sunday hymn, written in the early 1800s by Matthias Claudius and Jane Montgomery Campbell.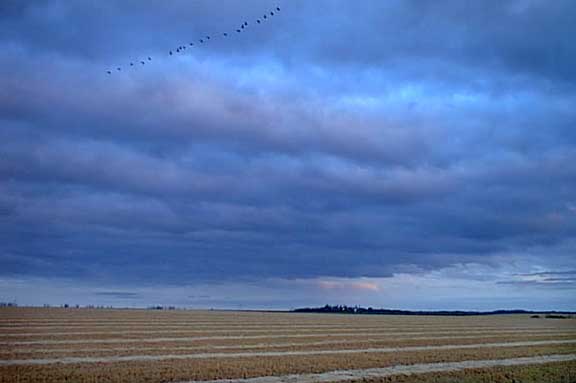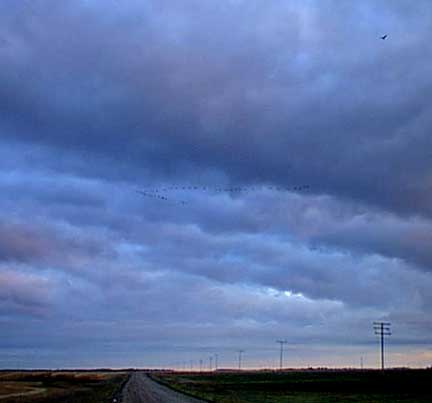 We plough the fields, and scatter
The good seed on the land,
But it is fed and watered
By God's almight hand:
He sends the snow in winter,
The warmth to swell the grain,
The breezes and the sunshine
And soft refreshing rain.

(Chorous)
All good gifts around us
are sent from heaven above:
Then thank the Lord,
O thank the Lord
For all His love.

He only is the Maker
of all things near and far;
He paints the wayside flower,
He lights the evening star;
The winds and waves obey Him;
By Him the birds are fed;
Much more to us, His children,
He gives our daily bread.

We thank Thee, then, O Father,
For all the things bright and good,
the seed-time and the harvest,
Our life, our health, our food,
No gifts have we to offer,
for all Thy love imparts.
Buth that which Thou desirest,
Our humble, thankful hearts.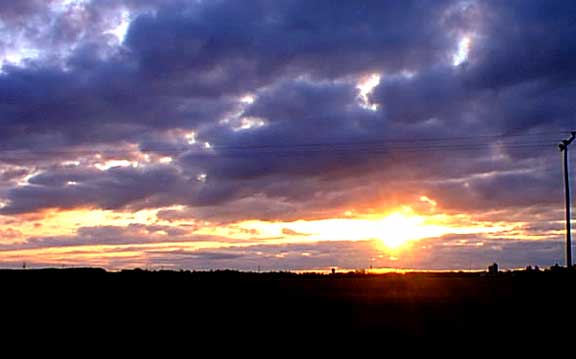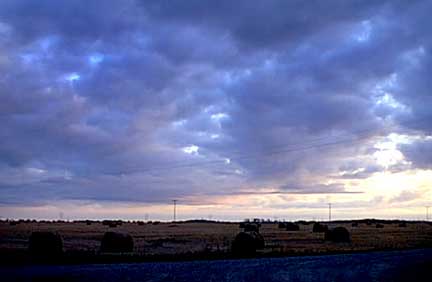 Though much of this year's crop lies in the fields we all know how fortunate we are and once again this year look back upon the year past and realise the blessings we have received.

For the love of those near to us, the hope we all share for a better tomorrow, for the wonder of each new day and the glory of each sunset, we are truly thankful.
---
Return to Ensign - Return to Saskatchewan News
This page is a story posted on Ensign and/or Saskatchewan News, both of which are daily web sites offering a variety of material from scenic images, political commentary, information and news. These publications are the work of Faster Than Light Communications . If you would like to comment on this story or you wish to contact the editor of these sites please send us email.
Editor : Timothy W. Shire
Faster Than Light Communication
Box 1776, Tisdale, Saskatchewan, Canada, S0E 1T0
306 873 2004