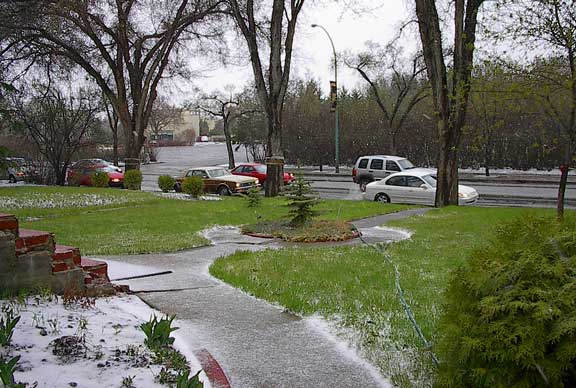 End of May Storm Sweeps Southern Prairies
Regina - Thursday, May 23, 2002 - Images by: Stu Innes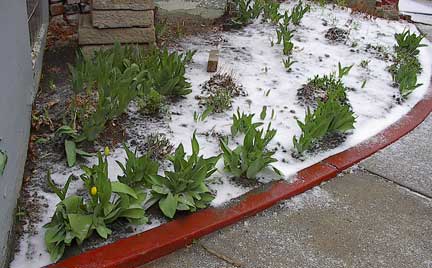 Wednesday in a line from Saskatoon to Moosomin and South a nasty storm pummelled the desert plains. Regina was on the northern side of the storm which seemed to make its way by there mid afternoon.

Stu Innes who lives only a block South of the Collage and Albert intersection in the middle of Regina snapped these pictures of the howling wind and driving snow.

Very much a mixed blessing as the storm brought about half an inch of moisture to the Weyburn and nothing North of Regina and highway one.

It seems appropriate to classify this weather to the tune of Hugo Montenagro's "the Good The Bad and the Ugly."