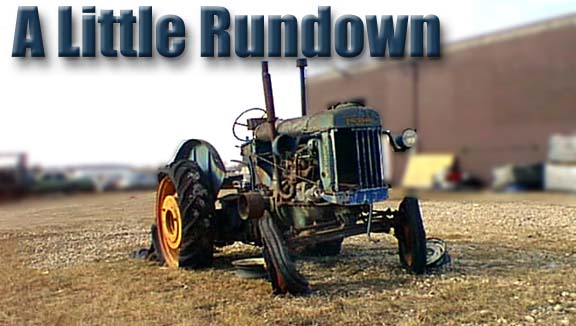 FTLComm - Tisdale - April 10, 1999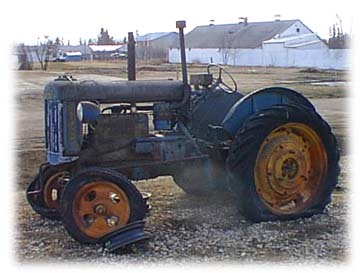 Being old is one thing but letting yourself go is quite another. This is an English made Fordson Major E27n and could have been manufactured between 1945 and 1952. I was interested in this machine when I drove by the metal recycling shop on highway 3 and spotted what looked to be a pretty broken down old machine.

Ford had built tractors since WWI and I had seen various examples of the heavy but small grey beasts that seem to find their way into museum collections. This version is a post war tractor and because of shortages of materials is much lighter then the sort of tractor made in the twenties and thirties. Most of the parts on this machine are directly descending from the earlier models.

All things considered this one is actually in relatively good shape in that it appears to have almost all of its parts. In 1952 the little Ford tractor that had been designed by a Mr. Ferguson appeared with its foot trottle and car like operation replacing this one, but that's another story.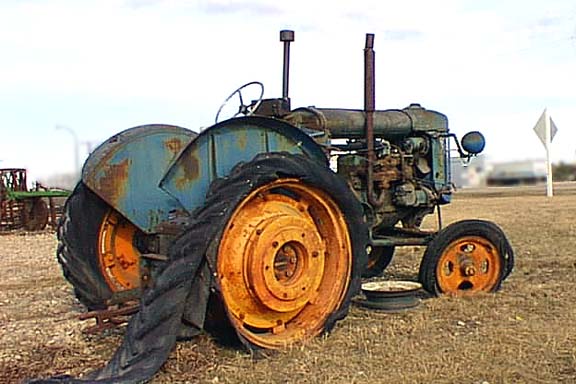 I thought I should check the web to see if there was much information on the Fordson tractor and to my surprise it turns out that there are a lot of collectors who have restored and returned to working condition various versions of these tractors. If you happen to have one of these around and want to know what year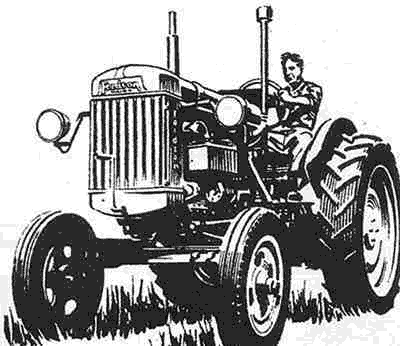 it was made or where it was manufactured there is a web page that has a list of serial numbers that you can check to find out information about machines of various series. There is a collectors association and they have their ownweb site. For some good pictures of these old tractors you might have a look at a page of pictures.

By far the most interesting is a web site depicting the restoration of a 1924 Fordson and then several others with pictures of these being shown in fairs. This site includes many advertisements for the tractors through time and an explanation of their progress through history. This site is done by a European collector.

A nice page on an Oklahoma collector's 1938N machine is worth a visit.

And of course, machine's like these tend to develop a fair amount of sentiment and there is an interesting web site about a painting of this version of the Fordson tractor.