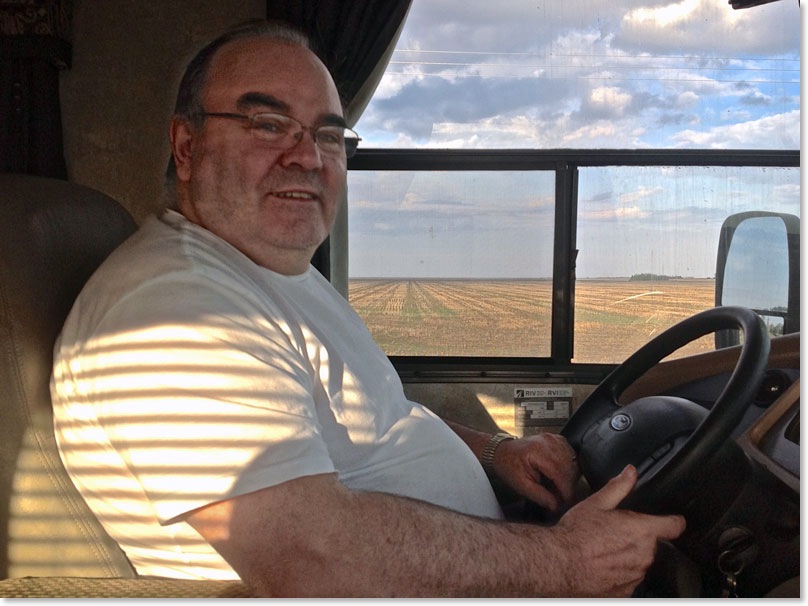 Timothy Shire coaching down highway #35. Imagess by Judy Shire this one with her iPad

Away from Tisdale for a while
Tisdale - Thursday, May 30, 2013
by:Timothy W. Shire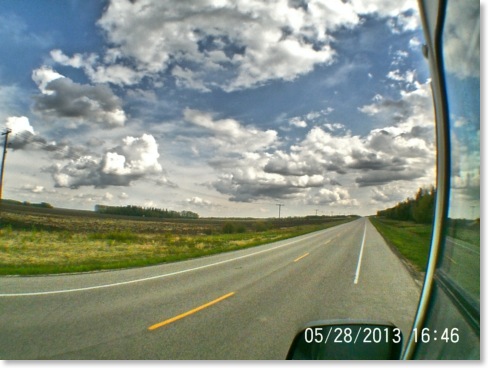 It would have been nice to scurry away in January this winter but it just didn't work out a series of trips to Regina intervened and the winter dragged into the post winter period often referred to as spring but in 2013 spring lasted about three days. Summer is something we remember from other years and today in Regina with the temperature a sweltering 13º we aren't really sure what season this is but it is expected to last for a week or more.


On Tuesday we had the motorhome go through an inspection, we put the clothes and groceries aboard and enough computers to launch a space flight and by late afternoon we were headed south on highway #35. This picture (above right) was taken at Vern Randall's driveway.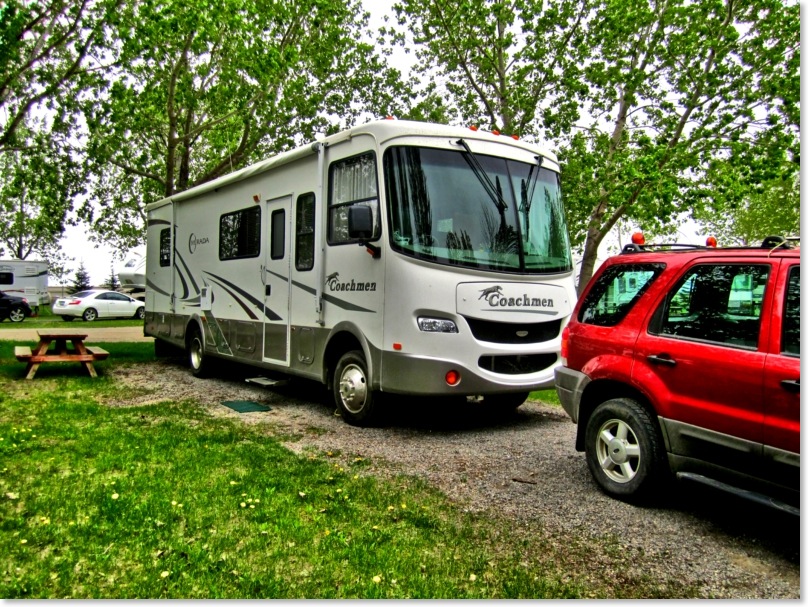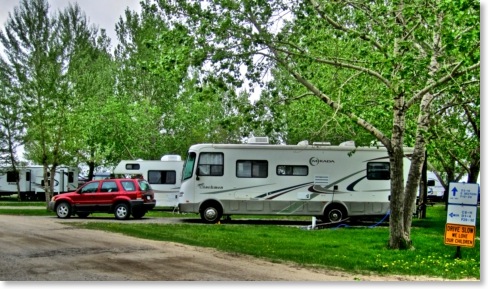 Regina is strangely not over populated with RV campsites. We are in Kings Acres just west of the CKCK television tower on the East side of the city and it is Regina's only campground. We should have booked three nights but when we realised that we would be staying Friday night as well this one was full and we will be hitting the road tomorrow. However, after being in a lot of commercial campgrounds last summer this one has the very best wifi we have ever experienced. Posting this story and updating Ensign has been easy with the solid network they have in this site.


We will be using SaskTel's 4G network in some locations using the new iPad as a hotspot and we will let you know how that works out. We are a bit skeptical about the claims by SaskTel that they have in the brochure that indicates all of the province is covered with 4G when even here in Regina we have yet to find a place where anything but 3G works. Interestingly enough 3G data is faster than our landline connection in Tisdale with SaskTel, almost twice as fast.

We will be back in Tisdale in early July as we plan to attend "
Back to Batoche Days
" in the mean time our email works all of the time and I intend to post regularly throughout the so-called summer.