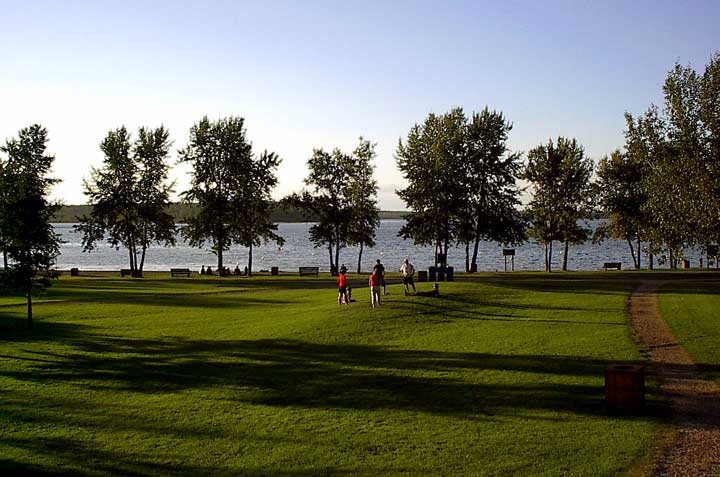 Greenwater Provincial Park - A Gem
FTLComm - Greenwater - Monday, July 21, 2003
So far this summer we have stayed at Duck Mountain, Echo Lake, Crooked Lake and Pike Lake Provincial parks and visited Good Spirit Provincial.

On Friday afternoon we set out to spend the weekend at Greenwater Provincial Park less than an hour's drive from Tisdale. In every case if you are planning to go camping at a provincial park in the summer it is a good idea to go to the park mid day on a Thursday and this will give you the pick of the camp sites. Friday afternoon or evening is not good.

At 6:30 we arrived at the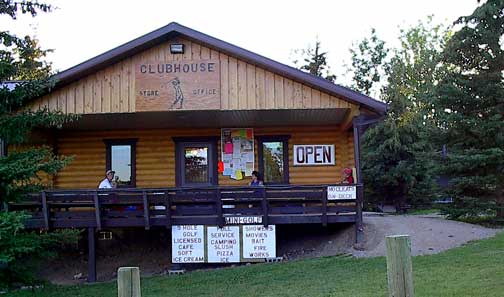 campground office and were told that they had three sites and for the night only and though asked did not respond to a question about overflow. So off we went to Marian Lake a privately run resort on the West side of the provincial park. Most of the people at Marian are regulars and have their campers their for the summer. It is a great spot but for itinerant campers like ourselves not the sort of place to go. I talked to the good folks who run the golf course, store and cafe and they were extremely helpful offering to set up a camp site for us and I explained our problem at Greenwater. A phone call later it was confirmed that overflow camping at Greenwater was available in fact, no one could recall it ever being full. So we drove back and this time a much more agreeable and helpful camp office attendant sorted out a site for us in overflow which rivals the regular camp ground it is excellent layout with a little trail from each camp site to the centrally located toilets.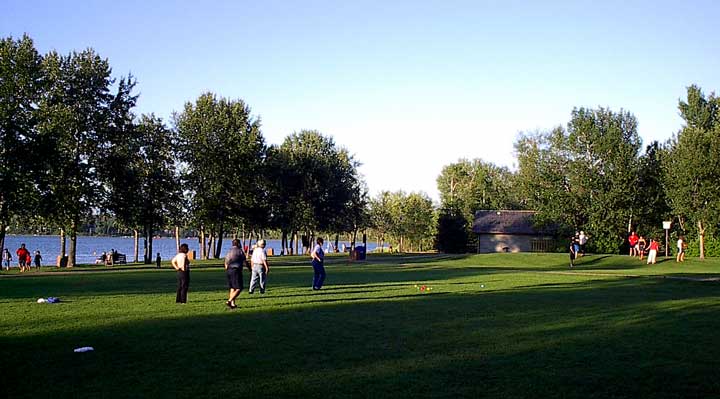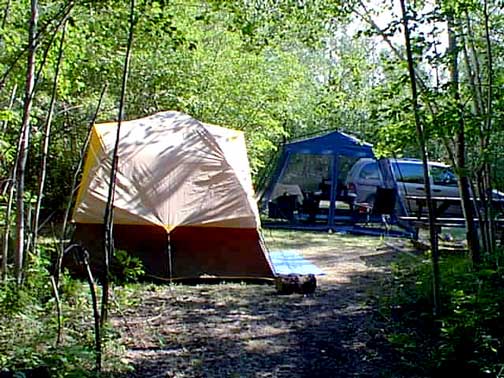 Of Saskatchewan's provincial parks, each has a special beauty unique to themselves but Greenwater is a showplace of "parkness". The main beach area (seen in the pictures above Saturday night) had a pick up football game and a lawn bowling game in progress when we came down to have an ice cream cone ($1.75 for a small one, remember at Pike Lake a small soft cone was $1.29 and it was outstanding).

Besides the beach cafe there is the shop at the marina and the most outstanding parks store we have seen so far with bike rentals and loads of goodies at reasonable prices.

The atmosphere at Greenwater is typical of this part of the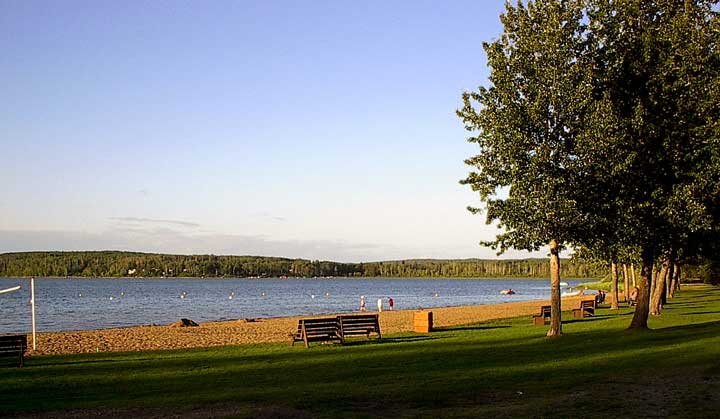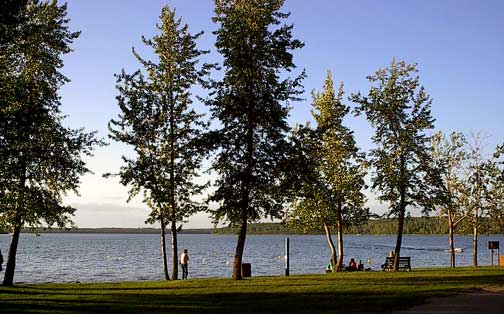 country but this year surprisingly devoid of mosquitoes.

On Sunday there was a cool North wind coming across the lake (right) at 4:00 as we were about to head for home. But clearly you can bring your family to Greenwater and there is something for everyone to do.

The lake looks to be about six to eight feet lower than usual but a father and son were working their way around the marina island on a water tricycle Sunday afternoon (below).

It took us about an hour and twenty minutes to make our way from saskatoon bush to saskatoon bush around the nature trail which is one of the highlights of this park. Have a look at the pictures of the trail in a separate story on this part of the park experience.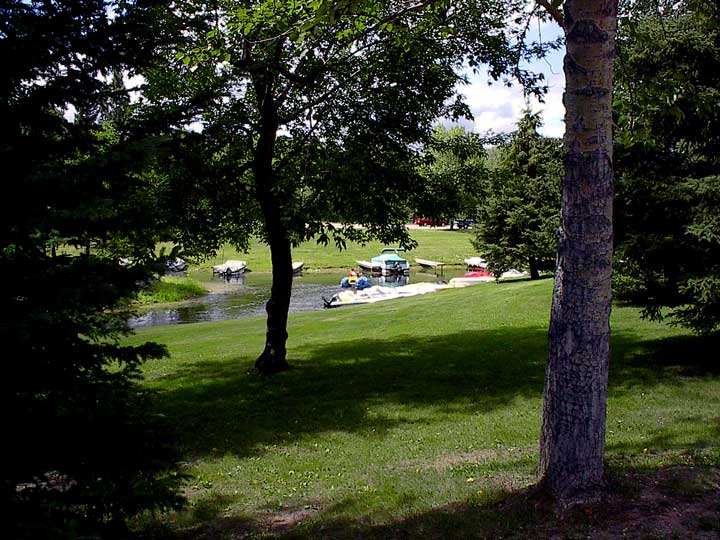 ---
Return to Ensign - Return to Saskatchewan News
This page is a story posted on Ensign and/or Saskatchewan News, both of which are daily web sites offering a variety of material from scenic images, political commentary, information and news. These publications are the work of Faster Than Light Communications . If you would like to comment on this story or you wish to contact the editor of these sites please send us email.
Editor : Timothy W. Shire
Faster Than Light Communication
Box 1776, Tisdale, Saskatchewan, Canada, S0E 1T0
306 873 2004