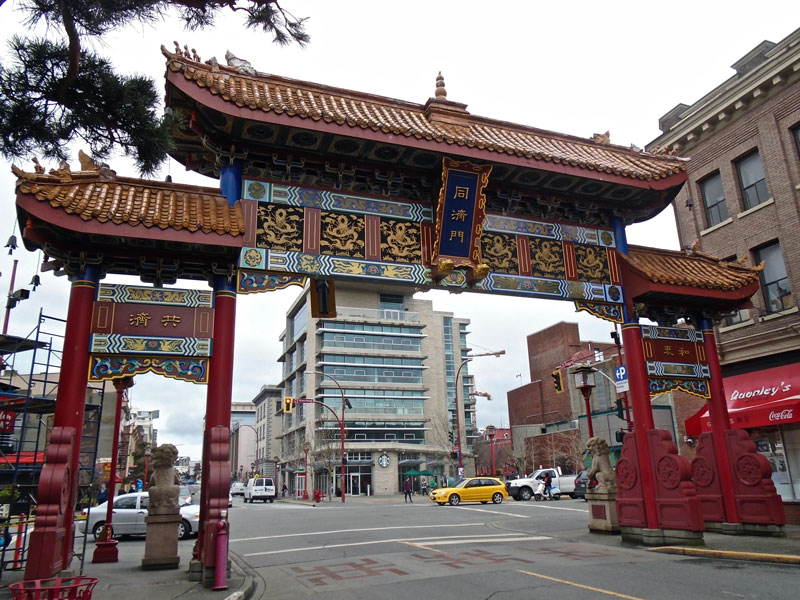 The main gate into the block long street called Chinatown
Victoria, British Columbia
Sunday, March 5, 2017
by: Timothy W. Shire
Chinese immigration to the west coast dates back to the very beginning of the colony so it is fitting that many essential elements of both culture and lifestyle of the descendants be reflected in what appears to be a very vital and dynamic community with its own news paper, markets and all that is part of a society.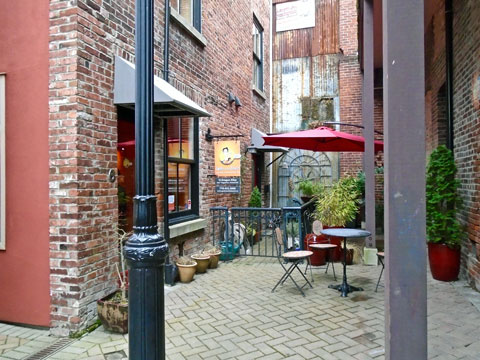 We spent time in the shops, browsing down the street and soaking up the cherry typical Victoria atmosphere. People were polite and mostly jovial even though it was yet another dreary almost raining day.

We visited a coffee shop that was definitely an non-chinese operation but it fit right in just as Victoria's Chinese community is an integral integrated part of the city as a whole.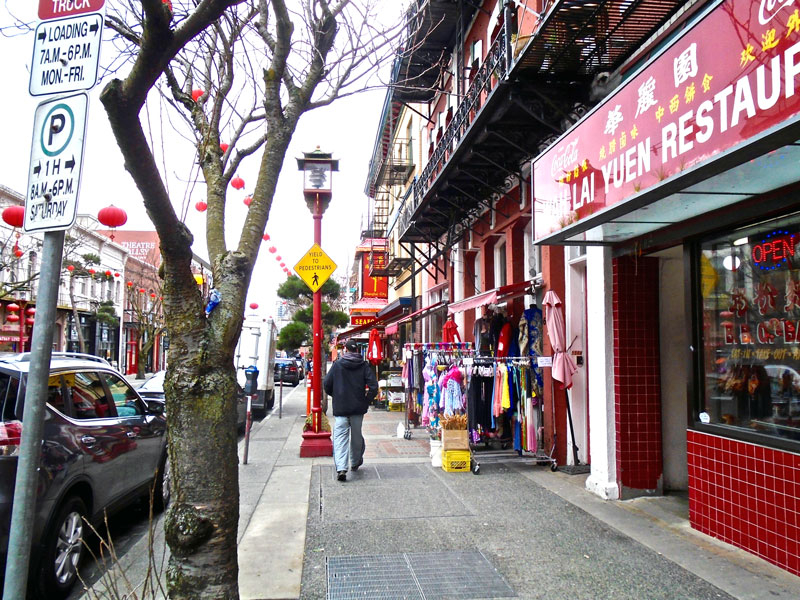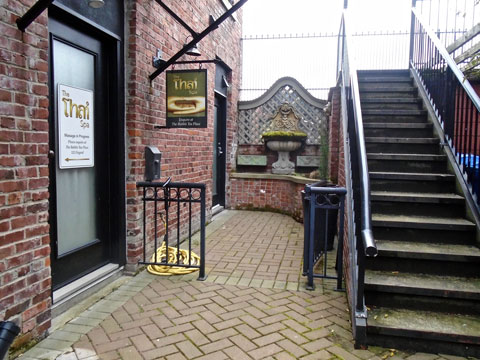 Diving off of the street were multiple alleyways that linked patios and store fronts to the most diverse businesses. We limited our exploration because I wanted to sit down but it was enough of an exploration to give us some hint of the community.

The street had two grocery stores with a huge range of fresh produce on hand and at prices substantially better than what we had seen in a Victoria supermarket.

There were also a couple of butcher shops selling both raw and cooking meat. This was part of our tour that needed a little more time.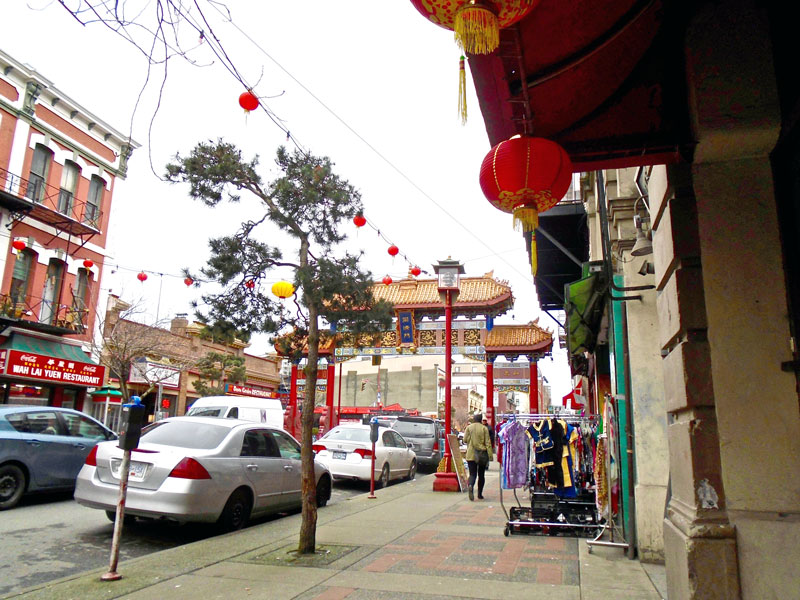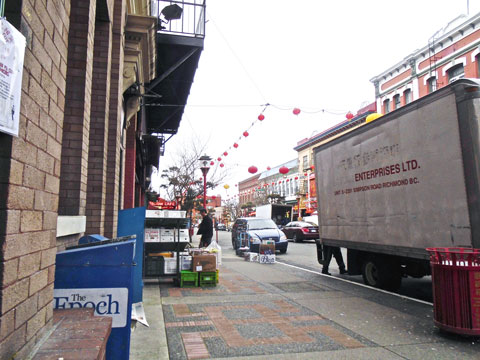 As is almost always the case when one goes somewhere, that first trip is just a survey, a way of getting an overview. It is to be hoped that we will get another opportunity to go back and dig a little deeper, perhaps sample the cuisine and check out the butcher shops.

But, the over all impression was very positive and we enjoyed our short visit that was cut short by just yet another shower.