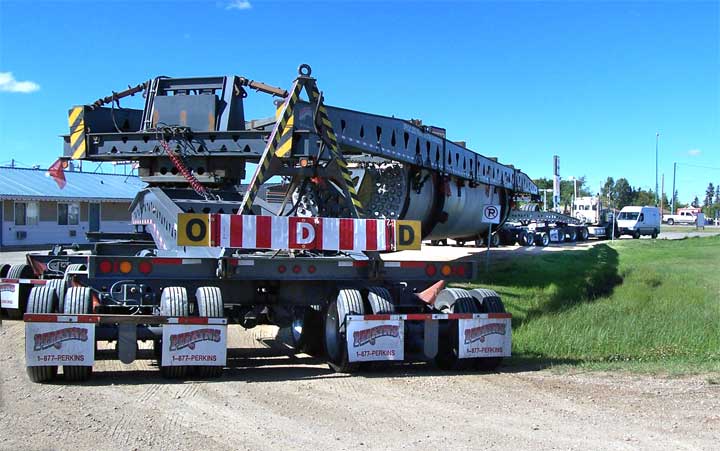 Big Truck: Perkins
FTLComm - Tisdale - Thursday, September 7, 2006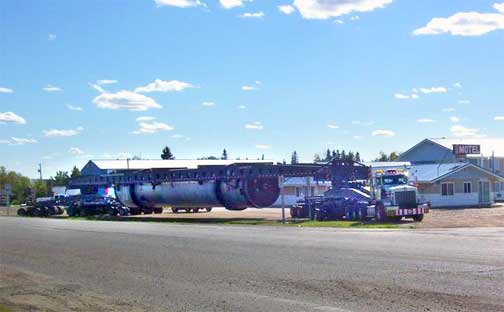 Last Friday afternoon the arrival of this place to our place caused quite a stir. The huge vessel suspended under what looks a lot like a bridge was on its way from Minnesota to a seed plant in Hudson Bay.
The truck moving this vessel is something few of us in Tisdale have ever seen but it is the bread and butter of the Northfield Minnesota company, Perkins, who handle projects like this as just a matter of routine.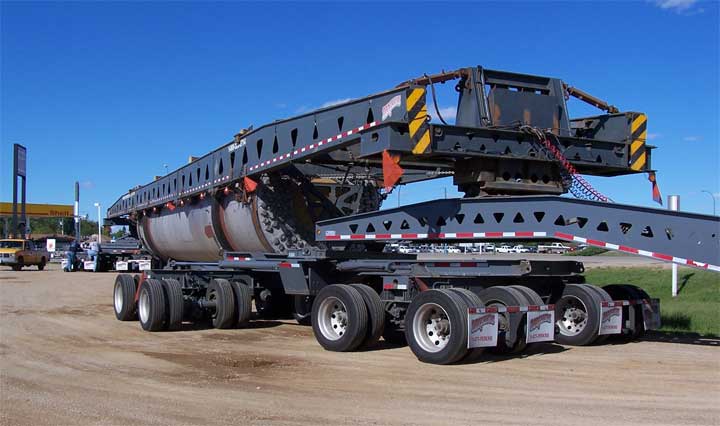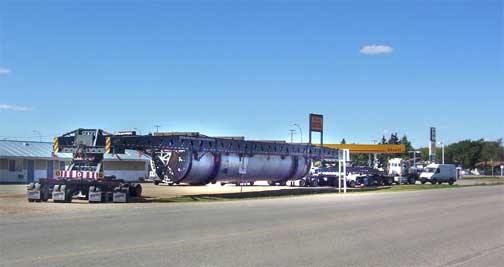 The massive carriage system under the bridge structure is articulated and is driven by drivers in separate vehicles. The tractor unit supplies the power to the system but support trucks with drivers with remote control units handle the steering system fore and aft of the payload.
Jo Lukinchuk had who took the second and fourth images on this page had a chance to talk with the crew as they spend the night here in Tisdale before continue on with their journey to Hudson bay. The picture below is actual a composite of three images melded together.

---
Return to Ensign
This page is a story posted on Ensign and/or Saskatchewan News, both of which are daily web sites offering a variety of material from scenic images, political commentary, information and news. These publications are the work of Faster Than Light Communications . If you would like to comment on this story or you wish to contact the editor of these sites please send us email.
Editor : Timothy W. Shire
Faster Than Light Communication
Box 1776, Tisdale, Saskatchewan, Canada, S0E 1T0
306 873 2004