When I saw this truck today I thought I was seeing a semi used to pick up dumpsters but with a closer look and steam rising from one of the lids on the top of the tank it was clear that this machine had a very different use.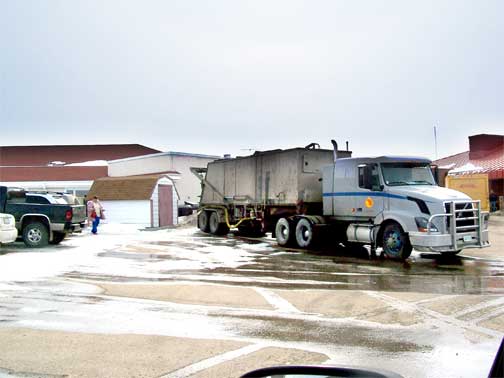 Cafes and institutions like the hospital with commercial kitchens produce a lot of waste cooking fat or vegetable oil and you have no doubt see containers for this material located out back somewhere. Well this is how it is collected.
This truck backs up to the container, the operator makes a manual connection and the truck lifts the fat container up and dumps it into the tanker trailer.
Though this seems like a straight forward operation it is becoming more and more important as this waste product only needs to be filtered to remove any solids and will burn just fine in a diesel truck or car. Bio-fuel!