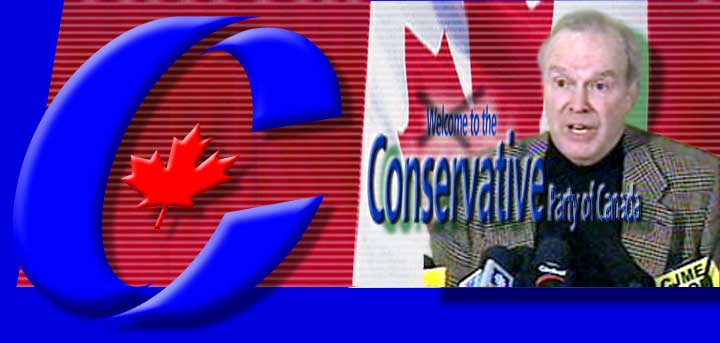 They just didn't nab him!
Brendaren Farms - Friday, February 20, 2004 - by: Edwin Wallace
Grant Devine, says he is surprised that a committee of the national Tories decided he is not fit to run for election in Saskatchewan's Souris/Cannington federal constituency. He says he doesn't know the reason for that decision but that he suspects it is because of his association with a bunch of crooks, in his government of the day, here in Saskatchewan.
His suspicions are likely correct and so, too, is the action of the new Conservative Party, (or whatever the current name-of-the-day says they are) if he is correct. Many people I know, still figure Grant knew a lot more than he cared to admit about the shenanigans of his fellow Tories, in the biggest scandal in Saskatchewan's political history. It is not difficult to hold this cynical position when his own deputy premier (Former Tory Member of the Legislative Assembly and senator Eric Bernsten.) was one of the main culprits in that fiasco. The money from all those phony expense account entries was destined for the Saskatchewan Conservative's big, green, political machine - not just petty, pathetic, pilfering, although there was some of that too.
Oh, but these were just mistakes people made, says Devine. According to the former premier,
". . . that is just the way it is."
Well, hardly. Would there be this outpouring of, outrage, mistrust and sadness at the revelations in Ottawa these days, if that is just the way it is?
Devine says he understands the role of leaders and their obligation to bring the hammer down on those they have working for them if they "make a mistake". He says he had to do that with that gang of Saskatchewan crooks. Not so. Grant disappeared back in those days about as soon as the stuff started hitting the fan. He ducked deep for cover, assuming - correctly as it turned out - that the more invisible he was, the less of that stuff would stick to him.
Perhaps the experience he now brags about leads him to believe that he can revise history to suit his current needs. Not so; or at least it should not be so. A lot of us remember that Grant was no where to be found as his fellow crooks were marched through the process of police investigation and into court. One thing you can say about that gang of thieves; they were loyal to Devine, and all chose to take their lumps without turning him in.
Now, with the whole Canadian political milieu on its ear, because of the mother of all scandals in central Canada, the federal Tories are well advised to keep questionable people, or, those about whom people could ask serious questions, out of their next caucus.
The good questions remain: How much did Paul Martin know? How much did Grant Divine know?
I'm Edwin Wallace
---
References:
CBC Regina, Devine stunned he can't run as Conservative, February 19, 2004, CBC News
CBC Regina, Tories question party decision on Devine, February 20, 2004, CBC News
CBC Regina, Former premier Devine wants to run again, January 20, 2004, CBC News
---
---
Retrun to Ensign - Return to Saskatchewan News
This page is a story posted on Ensign and/or Saskatchewan News, both of which are daily web sites offering a variety of material from scenic images, political commentary, information and news. These publications are the work of Faster Than Light Communications . If you would like to comment on this story or you wish to contact the editor of these sites please send us email.
Editor : Timothy W. Shire
Faster Than Light Communication
Box 1776, Tisdale, Saskatchewan, Canada, S0E 1T0
306 873 2004