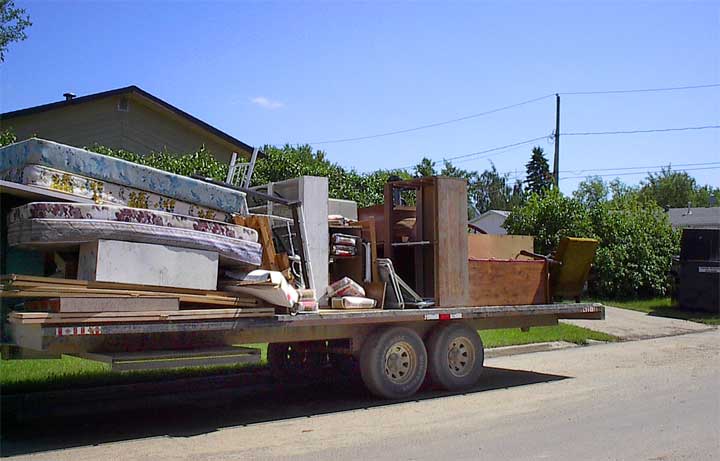 The cleanup
FTLComm - Tisdale - Wednesday, June 22, 2005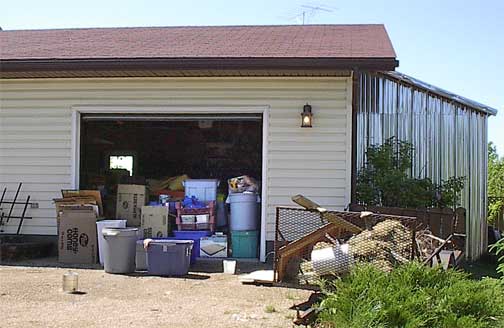 "This is the second time in 27 years we have had this house, It was really hard on us the first time in 1993 but this time we just had to accept it as here it is again." That's how one home owner explained the situation at his house. After the 1993 flood he took all the measures that there are to flood proof the home installing a sump pump in the basement, another in the yard and a costly foot valve on the sewer line. But, the early Saturday morning flood overwhelmed all of those measures and sixteen inches of sewer filled their basement.

He showed me the water front where the street was full of water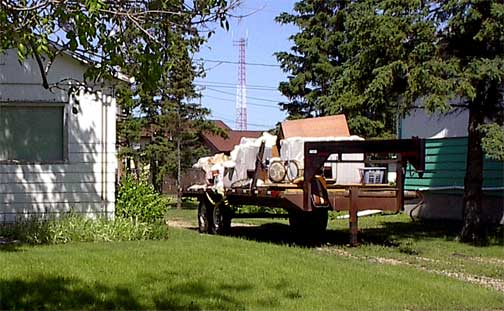 and came up to about fifteen feet from the garage door with almost two feet of water in the street.

On Monday they took out three loads from his basement and he was only able to salvage some hardwood furniture which he will refinish everything else was a write off.

All around the four blocks affected east and west north and south each home is going through the same process.

One house a brand new one, had only had its basement walls finished Friday and by Saturday morning more than six inches of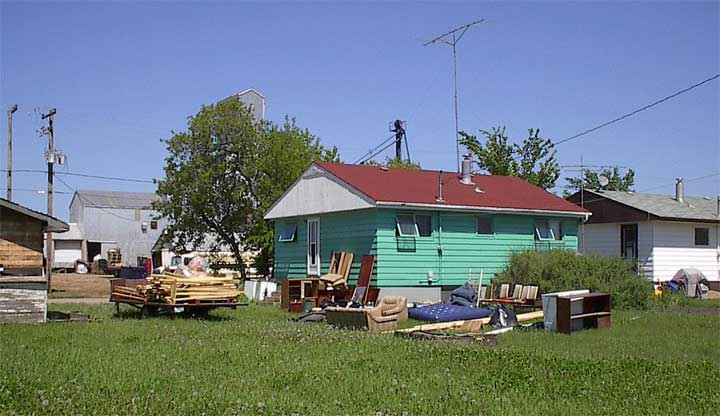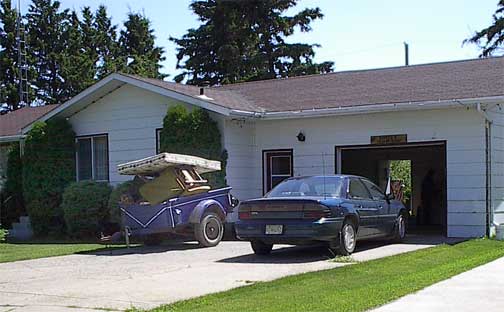 sewer was in that basement.

Contractors and tradesmen are working flat out to clean up the basements with dumpster bins spotted around the neighbourhoods affected.

Some areas of the town where the sewers did not overflow were also affected as alley and run-off drainage systems simply could not cope and water poured into basements doing similar damage.

The town did not suffer any damage to its sewer handling system. The pumps were simply over whelmed but no damage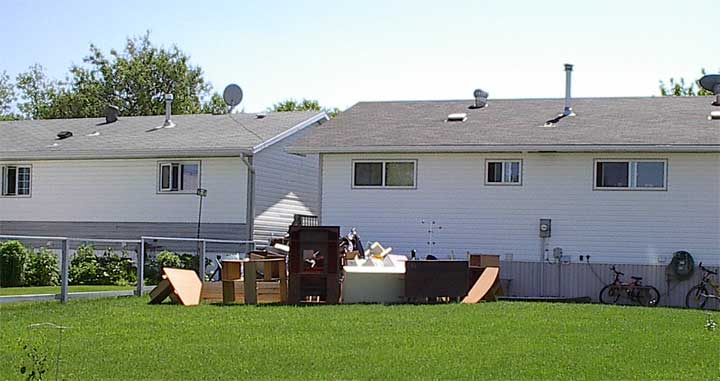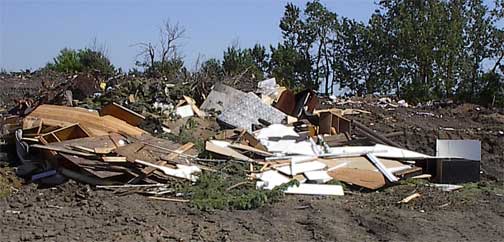 was done. The storm sewer system was simply never designed to cope with close to five inches of rain at one time.

Meanwhile at the dump the loads keep coming. 68 loads yesterday, and 28 by mid afternoon today as the furniture and damaged walls are carted out and worked into the landfill site.

No estimate of the total damage is yet available.
Return to Ensign - Return to Saskatchewan News
This page is a story posted on Ensign and/or Saskatchewan News, both of which are daily web sites offering a variety of material from scenic images, political commentary, information and news. These publications are the work of Faster Than Light Communications . If you would like to comment on this story or you wish to contact the editor of these sites please send us email.
Editor : Timothy W. Shire
Faster Than Light Communication
Box 1776, Tisdale, Saskatchewan, Canada, S0E 1T0
306 873 2004