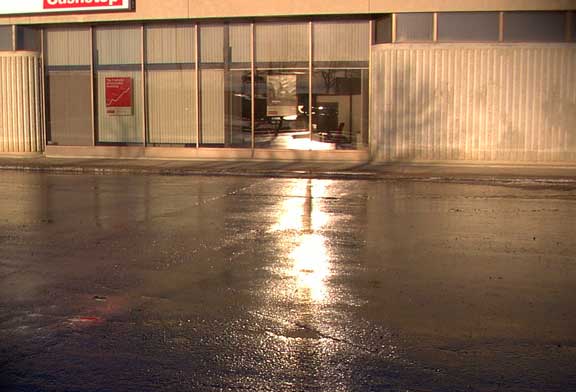 Record Breaking Warm January
FTLComm - Tisdale - Wednesday, January 9, 2002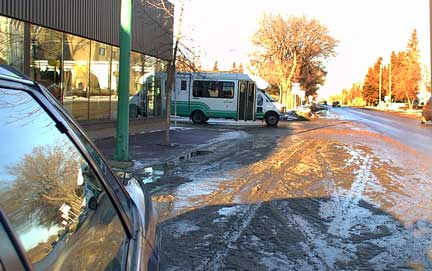 Looking around the melting streets with water forming puddles in the gutters certainly didn't seem like January. With above freezing temperatures for more than twenty-four hours the snow was rapidly disappearing and the air took on a definite spring-like smell.

Meteorologist were pointing out on various news reports that this is the warmest winter in more than 150 years but with a warming trend in the climate we should expect these kinds of weather conditions.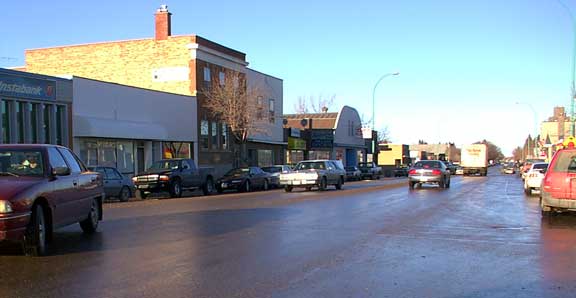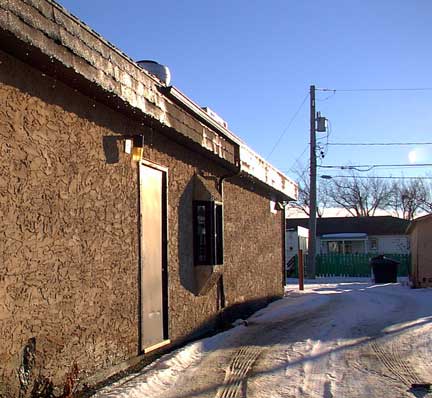 Just looking at Ensign's four year record for this time of the year we see that in 1998 things were pretty normal with temperatures in that -28/-29 zone but in 1999, 2000 both yesterday and today the temperature was -6 with some snow last year. So the water dripping off of Hannigans while we drove up for an ice cream cone seems normal.

Based on these three winters we can be almost certain that this time next year will be as warm or warmer as the last two. No one seems to know if we are in the middle or the rising portion of the warming cycle of climate.

What is disturbing is the immediate references the scientists who are being consulted make to global warming that somehow this is not just a cyclical climate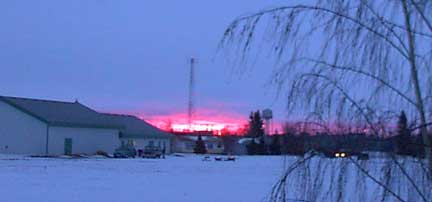 change but something humans and their activities have caused.

The picture above shows a rather rare appearance by the crescent of the moon as it showed up during the night through the base of SaskTel tower seen here at daybreak this morning.

Today it is dull and the wind that was fairly noisy during the night seems to be down a bit and not that harsh.

Below is one family's hockey and skating rink on the North edge of town. This is a good thick pad of ice and the warm weather will have no negative effect on it as it will simply smooth out some of the cracks. This is a really good sized rink and a great place for kids to learn to skate and have loads of free fun. If you look close you will see this rink even has some halogen work lights set up on the right hand side of the picture to light the rink at night.