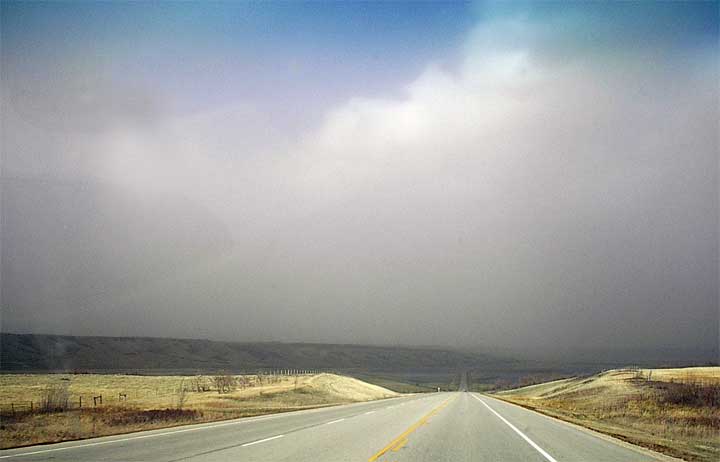 Sometimes the wind blows
FTLComm - Regina - Monday, April 26, 2004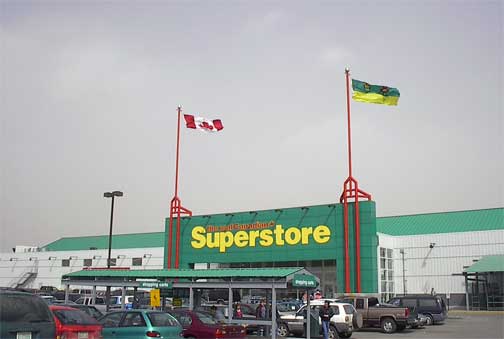 On Thursday as we drove from Tisdale to Regina was expensive as we crashed against a solid wind all the way. Friday the wind blew some more and Saturday the word "wind" just doesn't describe the 45knot rush of air across the Canadian prairies.

Above, you can see the Qu'Appelle Valley obscured with blowing dust Saturday afternoon and on the East side of Regina Saturday afternoon the dirt drifts were piling up in the parking lots.

The surprise for all of us is that we have been readjusting our mind set as we look forward to less dry weather but the facts of weather are gradual change.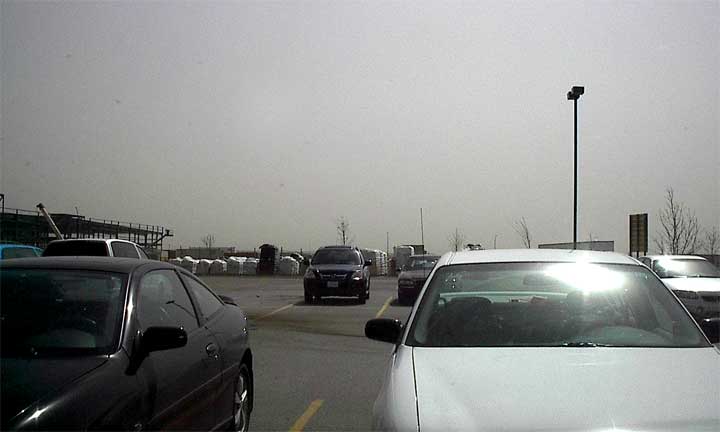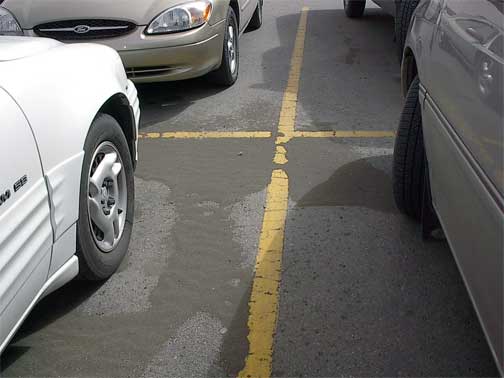 We eased into this major drought five years ago, perhaps more and though last year was better for some of us than the year before we are still just one more year from the worst portion of the dry spell. Things should be as good as they were last year and next year should even be a bit better as droughts like this seem to have a cycle gradually reaching a peak then gradually returning to something closer to normal.

Our problem, is that normal itself may be changing as the climate of the planet takes on a new format normal may be much closer to this year.

In our trip down we saw one tractor in a field, but only one.

Saturday, it took both hands and a good measure of wind anticipation to keep the van pointed in the right direction. I was wishing I had a rudder and some rudder trim to lighten the load.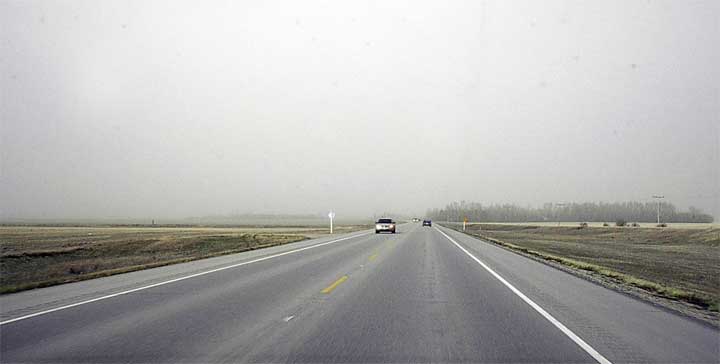 Return to Ensign - Return to Saskatchewan News

This page is a story posted on Ensign and/or Saskatchewan News, both of which are daily web sites offering a variety of material from scenic images, political commentary, information and news. These publications are the work of Faster Than Light Communications . If you would like to comment on this story or you wish to contact the editor of these sites please send us email.

Editor : Timothy W. Shire
Faster Than Light Communication
Box 1776, Tisdale, Saskatchewan, Canada, S0E 1T0
306 873 2004

e