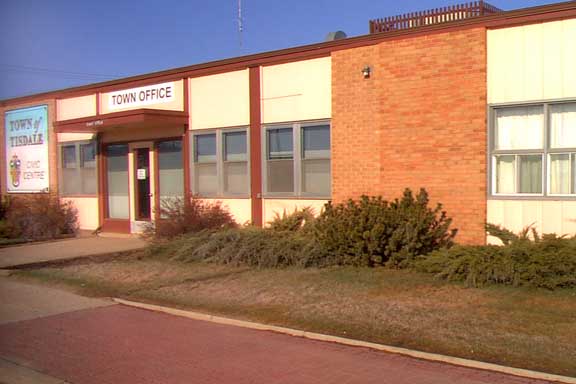 Wind and Weather
FTLComm - Tisdale - Thursday, May 23. 2002

This morning as I rode by the Town office at 7:30 I was surprised to see the ice hanging off the cedar and a white cover on the lawn. The automatic sprinkler had cut in during the night when the temperature was about -9.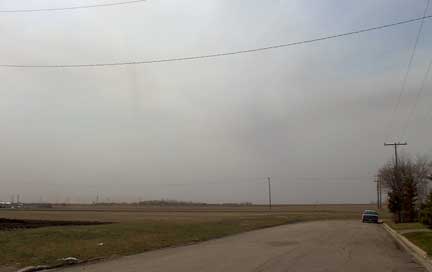 There is now no doubt about this being a very unusual year. The picture on the right was taken on Tuesday afternoon as the huge wind storm lashed us with winds off my scale but probably above forty knots as the smell of smoke from the Montreal Lake fire was in the air as well as blowing dust from the light land to the North obscures the western horizon.

This morning Martin was out on the street in front of his music and furniture shop blowing the large amounts of dust from his sidewalk. All along main street the gutters are filled with blown silt. Some of it from the clean up of the site just South of BowMar but much of it just settled from the blowing dust from the days of extremely hostile wind conditions.

It was just above freezing this morning this morning but the wind from the North was bitter cold at about eleven Knots which is tolerable since it is unlikely to produce soil drifting. But clearly the only thing that will make us smile about the weather will be the wind to move around to the East or Southeast and the sky cloud over in preparation to give us some rain.

Precipitation for the month of May is really only a trace so its about time.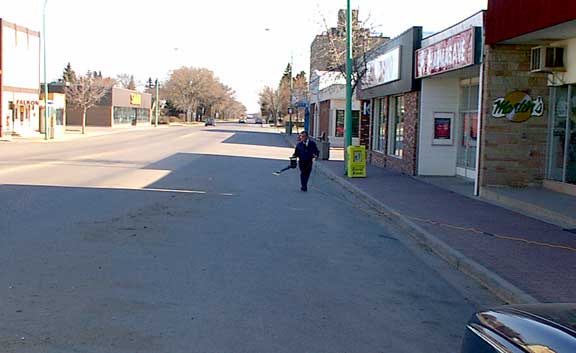 Doug Freestone of Saskatoon captured the blowing dust right in Saskatoon yesterday morning.