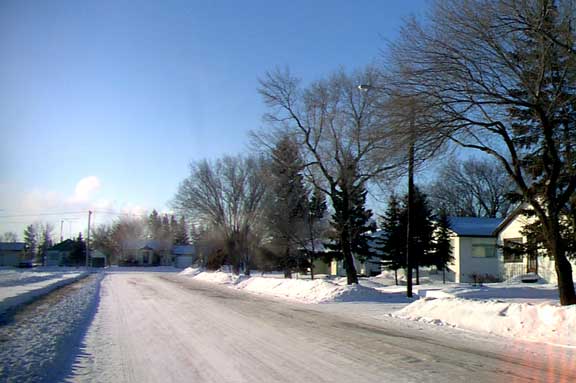 Just a little chilly
FTLComm - Tisdale - Wednesday, January 22, 2003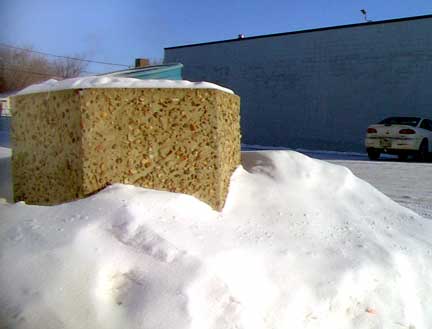 Today is a perfectly normal mid to late January day for this part of Saskatchewan. It was -28ºC a year ago today and tomorrow a year ago it was -34ºC. The temperature today has remained at or just below -30º but fortunately the wind has been extremely polite.

The picture at the top of this page shows steam from a gas furnace drifting out through the trees as the wind was less than three miles per hour which is hardly significant.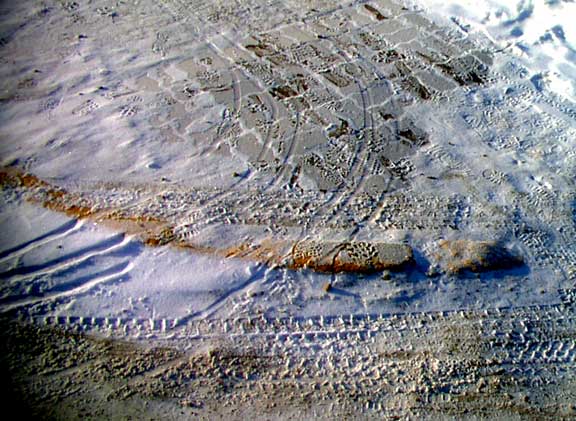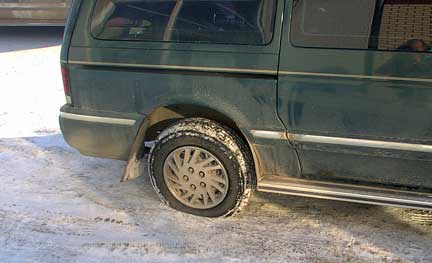 The picture above I find highly unsettling as it chronicles the events of the morning up to 11:30 across the street South of the bank of Montreal. A walker and the errant track of a truck that had rumbled over the sidewalk.

A mother and child were the occupants of this van with a slack tire. She had not seen the problem and was about to drive away when I alerted her to the missing air.

Below the hazy from running vehicles fills this street down to the doctor and dentists offices.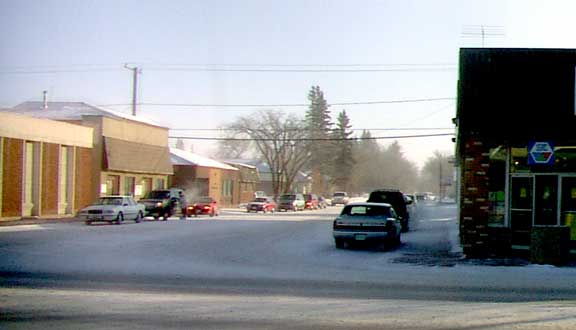 ---
Return to Ensign - Return to Saskatchewan News
This page is a story posted on Ensign and/or Saskatchewan News, both of which are daily web sites offering a variety of material from scenic images, political commentary, information and news. These publications are the work of Faster Than Light Communications . If you would like to comment on this story or you wish to contact the editor of these sites please send us email.
Editor : Timothy W. Shire
Faster Than Light Communication
Box 1776, Tisdale, Saskatchewan, Canada, S0E 1T0
306 873 2004