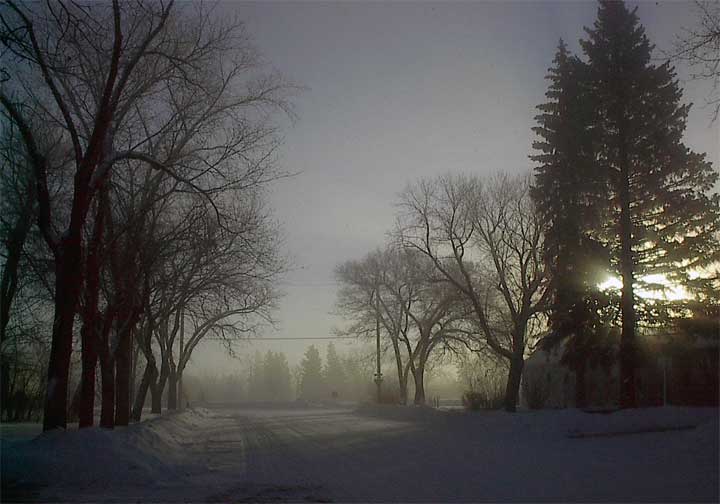 Sunlight and Fog
FTLComm - Tisdale - Friday, January 30, 2004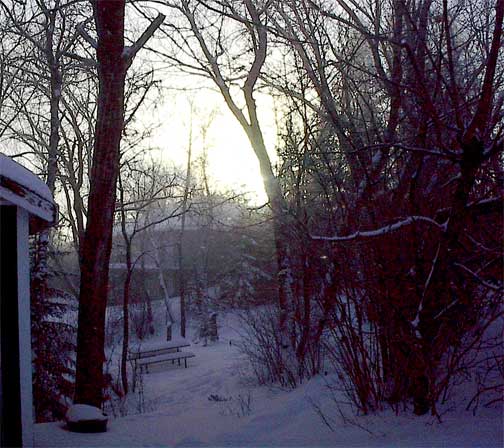 Trees have no alternative, they can't just stay inside and watch TV, they have to stand there and take it, no matter whatever comes their way, they are rooted in the ground, mostly naked and utterly at the mercy of wind, sunlight, water and variations in temperature. That has to make them very dear to my heart, trees are tough, they do not complain and they do not fret about the weather channel, or go South for a vacation.

My brother told me this morning that in his whole lifetime of working in the village where he lives, this has been the longest and lowest cold spell anyone remembers. He is no doubt accurate on that account, but in the few years this web site has been posting, this time each winter, seems to be when the temperature falls and we all shiver a bit.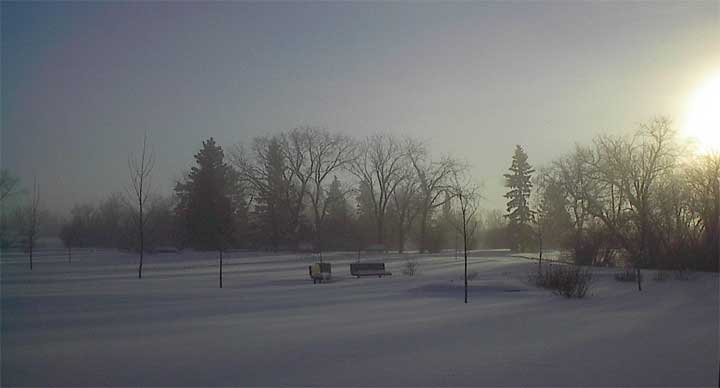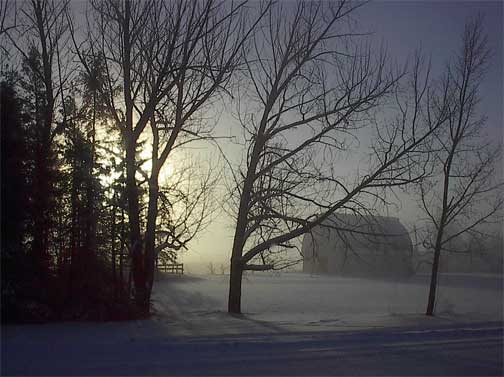 Last night I read all 189 pages of the judgement in the civil trail claiming malicious prosecution by a Saskatoon city policeman, a prosecutor and a child therapist. What a depressing experience just to read about it, let alone imagine what it must have been like for the three families who had their children snatched from them and they were thrown in jail and faced years of torment all because those three believed the lies of three disturbed children. The judge comments in his judgement that they ignored all the evidence that was coming their way, wanting to blame these foster home parents for the child abuse, when all the evidence, medical and otherwise was clearly pointing to the eldest of the three abused children.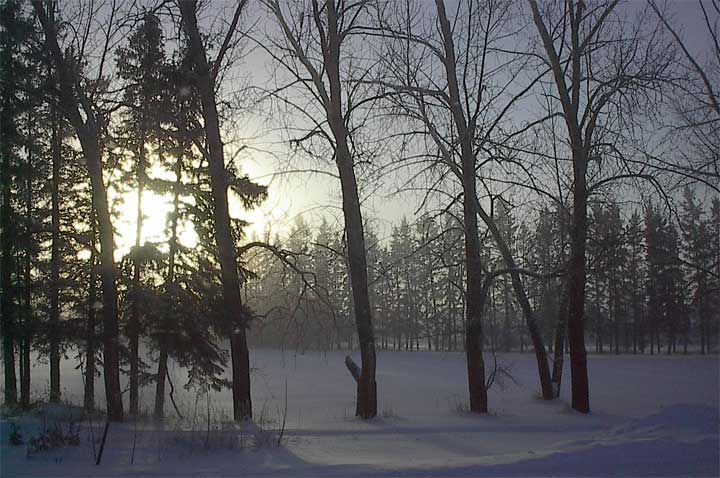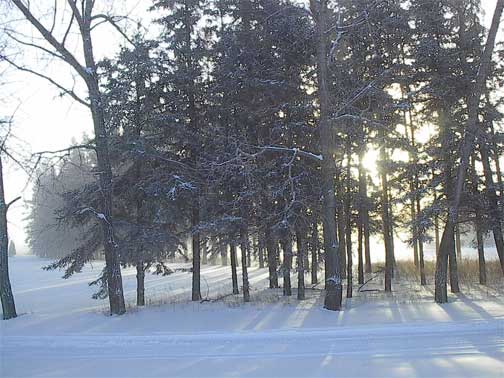 One would wonder how such a thing would happen, yet it is clear that not only did it happen, but it also happened to others and will continue to happen, as long as there is so little regard for thorough investigations and a reliance upon evidence and not emotion.

The problems we humans experience are confounded by our intellect and by our abilities. Trees are never involved in sapling abuse, they just stand in the sun, the rain, the snow and the harsh wind and do as best as they possibly can. The three families who won that case took in foster children because of their strong motivation to help others and for that they were and continue to be, punished. It might be a great idea to live our lives like trees. Can you possible imagine one of these trees telling a neighbour that it didn't like the neighbour's attitude?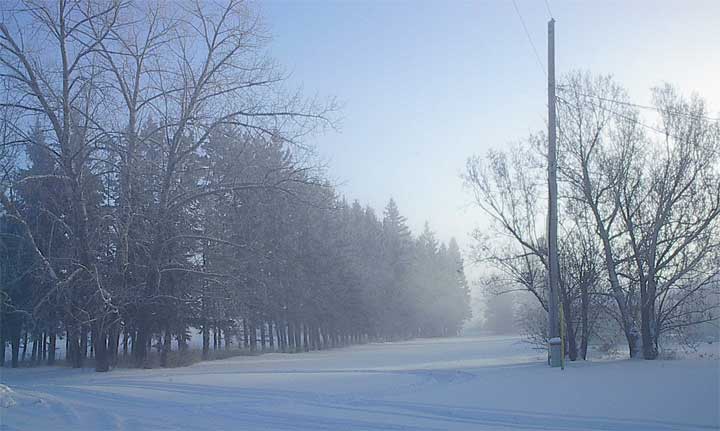 Return to Ensign - Return to Saskatchewan News
This page is a story posted on Ensign and/or Saskatchewan News, both of which are daily web sites offering a variety of material from scenic images, political commentary, information and news. These publications are the work of Faster Than Light Communications . If you would like to comment on this story or you wish to contact the editor of these sites please send us email.
Editor : Timothy W. Shire
Faster Than Light Communication
Box 1776, Tisdale, Saskatchewan, Canada, S0E 1T0
306 873 2004