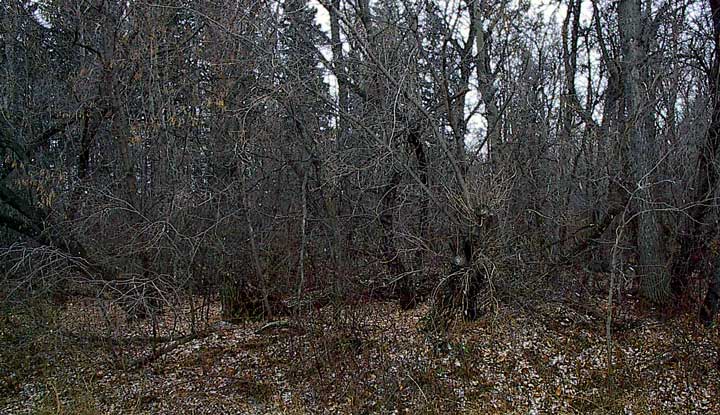 Turning the Page
FTLComm - Tisdale - Thursday, October 30, 2003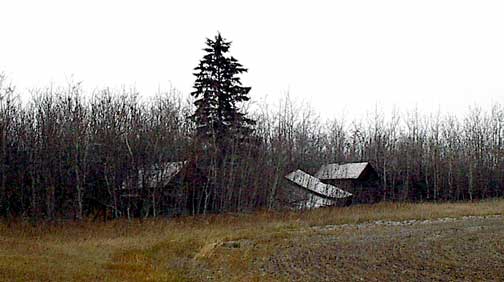 We Canadians, living in this latitude take for granted the dramatic change that occurs as we move from summer to autumn, from autumn to winter, winter to spring and spring to summer. Each change sees the landscape completely altered in colour and even surface texture.

Today the snow flurries wandered over Tisdale driven by a cold North wind and forecasts are for more of the same for days to come. In two weeks these same places will be white and the green peeking through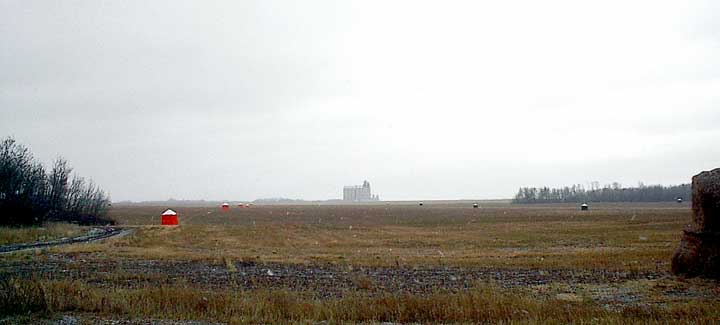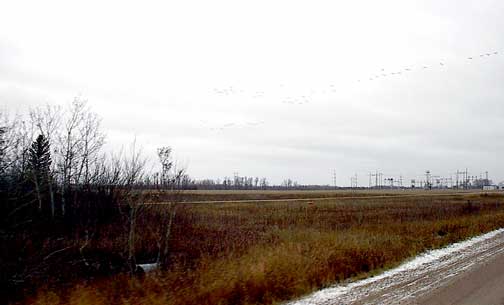 the stubble will be only a memory for six long months.

These pictures were taken North of Tisdale this morning around 10:30. Our resident flock of geese are getting a bit anxious as those from the North have come and headed on South but our guys will wait until the water is frozen and then leave this their summer home for another year.

The picture below is the scene at Barrier valley as the landscape there is already taking on the hue of winter.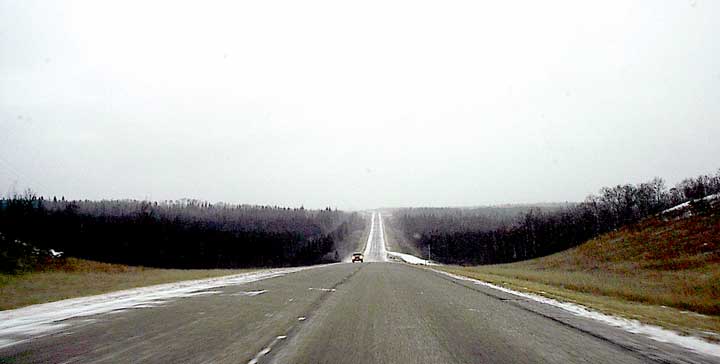 ---
Return to Ensign - Return to Saskatchewan News
This page is a story posted on Ensign and/or Saskatchewan News, both of which are daily web sites offering a variety of material from scenic images, political commentary, information and news. These publications are the work of Faster Than Light Communications . If you would like to comment on this story or you wish to contact the editor of these sites please send us email.
Editor : Timothy W. Shire
Faster Than Light Communication
Box 1776, Tisdale, Saskatchewan, Canada, S0E 1T0
306 873 2004