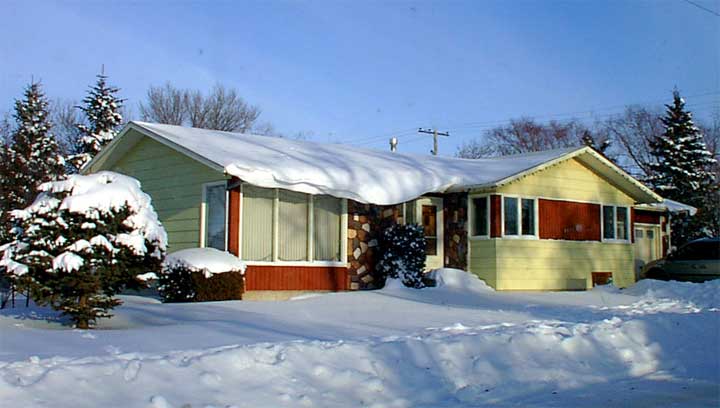 Hungover
FTLComm - Tisdale - Thursday, December 21, 2005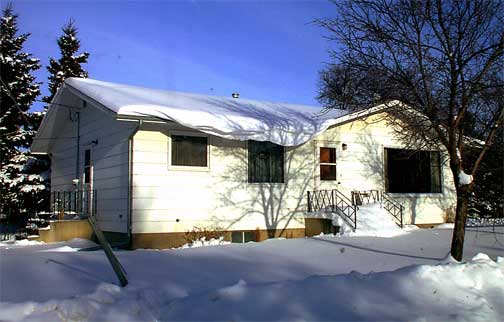 It is no wonder that they Inuit people have so many terms to identify snow. Though we tend to think of the stuff as a specific thing, the solid form of water, it is far more complex than that.
This past week we were treated to several days of snowfall with a fairly high water content and a stiff North wind. The resulting deposition was consistent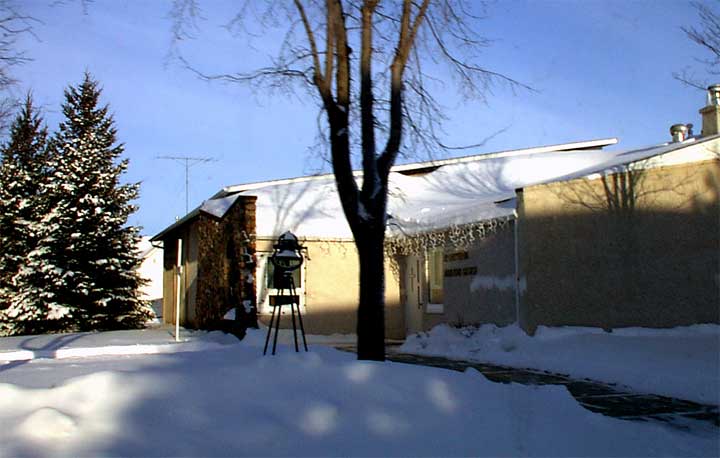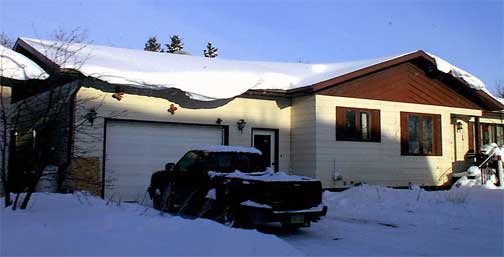 with the form of the crystalline substance.
With sufficient water content it had enough adhesive qualities to hold itself into forms on rooves creating cool over hangs that seemed to wrap themselves around the houses and structures on which the snow was deposited.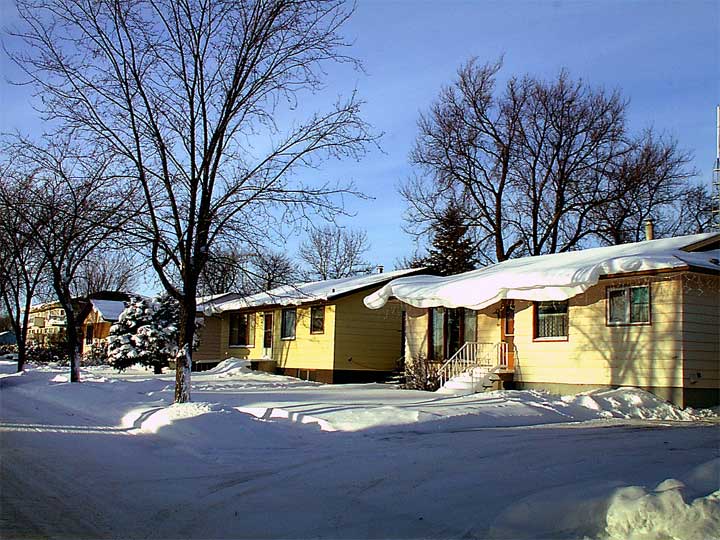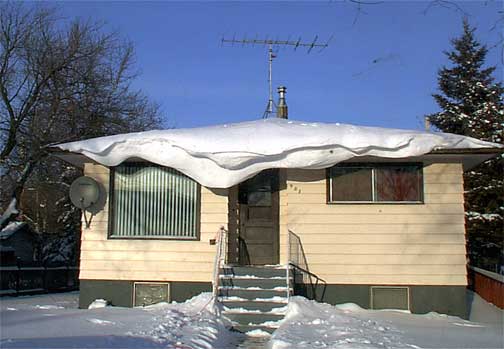 This one shown on the right and the ones above clearly show that the snow came in at least two events forming an initial layer with another but separate layer atop the first.
The house below is one of those still suffering from the flood which affected this street on the south side of town with appliances and furniture strewn around the back yard after having been removed in late June.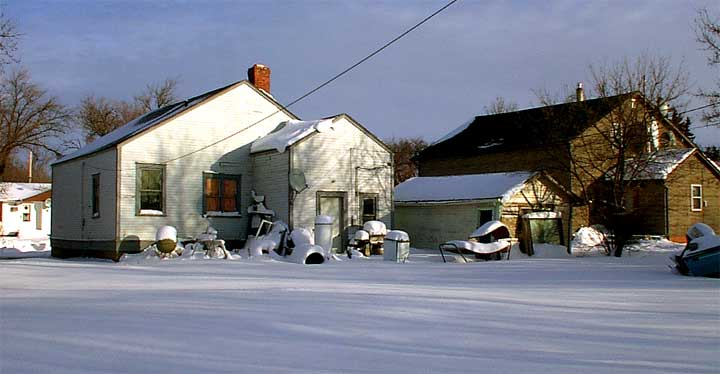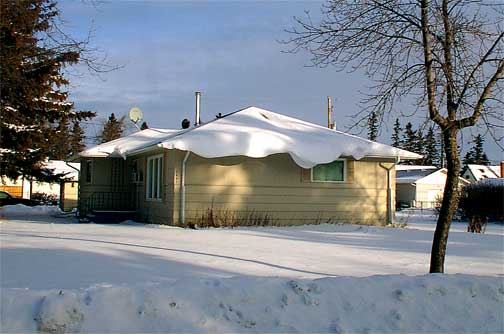 December is a rare time of the year and it always has been. Though some remember ultra frigid conditions we who have lived long enough remember days in December when the alcohol in the thermometre was simple no where to be seen and other years and days we can all recall days like today with puddles on the street or in the 70s with us all in the back yard for a Christmas family picture or the New Year's Eve in the late fifties when the snow melted off the roofs. Enjoy the variation, from today onward each day will be a few minutes longer.
---
Return to Ensign - Return to Saskatchewan News
This page is a story posted on Ensign and/or Saskatchewan News, both of which are daily web sites offering a variety of material from scenic images, political commentary, information and news. These publications are the work of Faster Than Light Communications . If you would like to comment on this story or you wish to contact the editor of these sites please send us email.
Editor : Timothy W. Shire
Faster Than Light Communication
Box 1776, Tisdale, Saskatchewan, Canada, S0E 1T0
306 873 2004