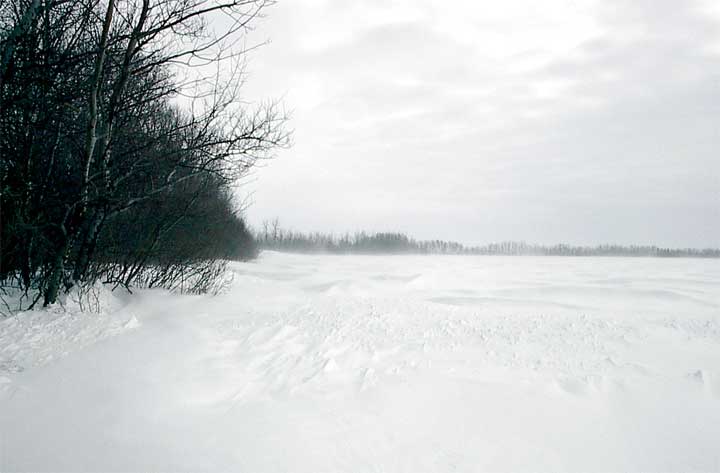 St. Patrick's Blow
FTLComm - Tisdale - Friday, March 17, 2006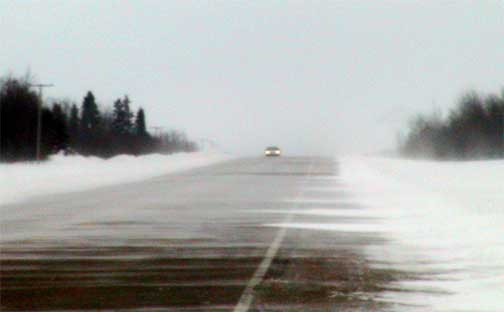 In a mild winter like this one every little storm seems like a big deal and this morning's hustling wind and light snow seemed like the real thing, an "almost" blizzard. But shortly after noon it petered out and we have a rather nice late winter day.
The transistion from one season to another is a surprise to every person every season change. It may be that we are all such creatures of routine that we fail to notice the precise replication of change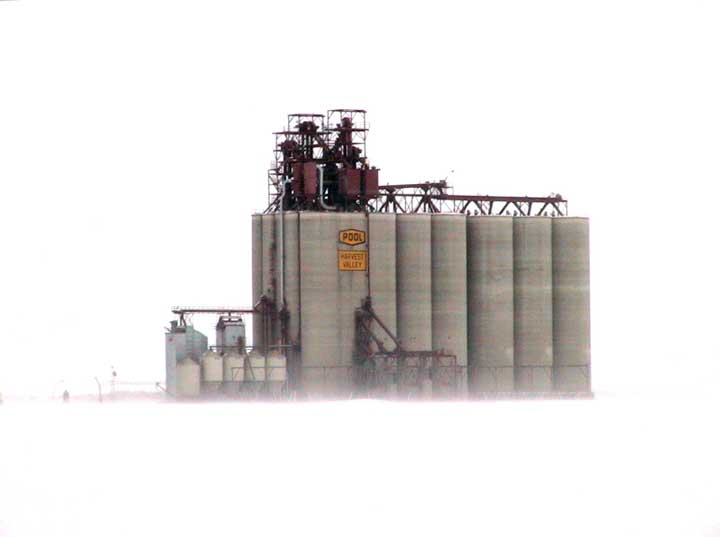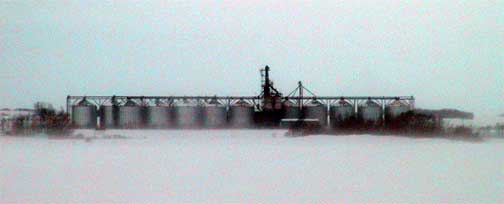 each season. The days get longer and the sun gets warmer and surprise surprise its spring.
This winter was so mild that it seems that we had little winter at all and now the snow and little flusters like the one this morning sort of take our minds back to years past when winter was a real threat.
As I sat eating breakfast this morning in a restaurant a man in his eighties remarked about the wild storm going on outside and I point out that the spring run off would take place in as little as two weeks. Now he has seen all this at least 80 times yet it surprised him to consider tha possiblity.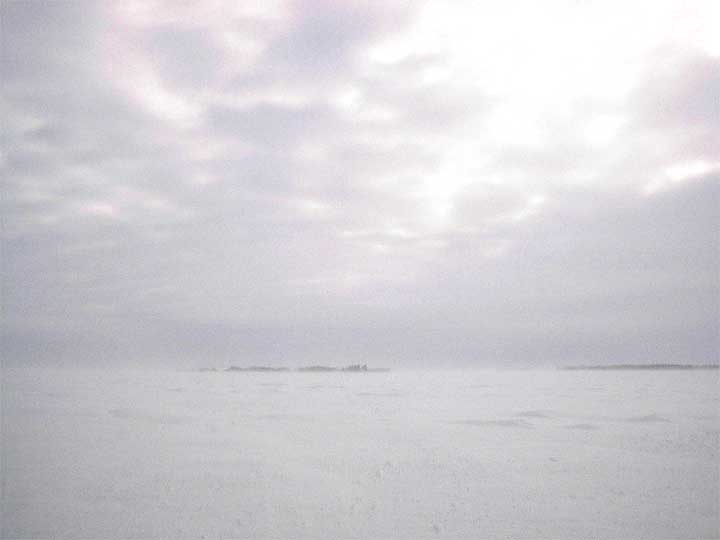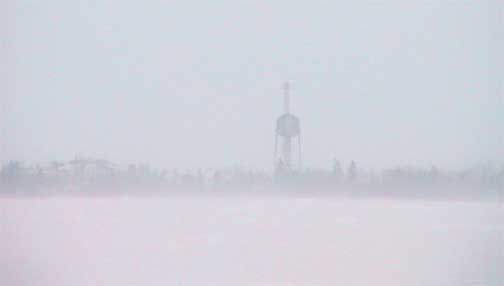 The beauty of storms in March is the temperature. You can look at them admire the moving snow and tortured sky knowing full well that it just isn't going to last much longer and today's bluster was a friendly one with -7º C, which is a tolerable thing. A blow like this with -20º is quite another kind of phenomena and not one to be enjoyed.
St. Patrick's day 2006, just a little blowstorm.
---
Return to Ensign - Return to Saskatchewan News
This page is a story posted on Ensign and/or Saskatchewan News, both of which are daily web sites offering a variety of material from scenic images, political commentary, information and news. These publications are the work of Faster Than Light Communications . If you would like to comment on this story or you wish to contact the editor of these sites please send us email.
Editor : Timothy W. Shire
Faster Than Light Communication
Box 1776, Tisdale, Saskatchewan, Canada, S0E 1T0
306 873 2004