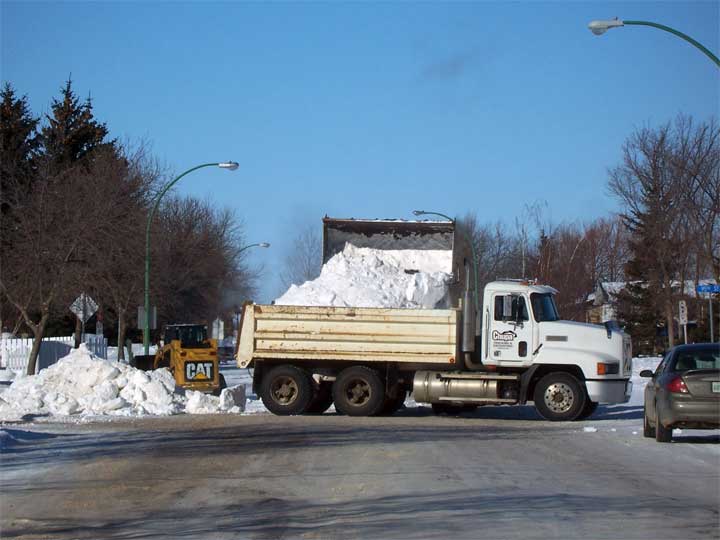 Clean it up or haul it away
FTLComm - Tisdale - Thursday, March 6, 2008
Some years have seen more snow than this year but it is abundantly clear to everyone this year that the town has decided the best thing to do is clean up the snow especially along the sides of the streets and Tisdale is looking and driving better than it has in other years. In addition the contractors have also been busy moving the snow away as we near spring.

The annual process of clearing the ditches and water ways is well underway as the snow piles are being pushed back and the drainage is being freed up to handle a possible spring.

This scene is on the north end of Newmarket where the snow has been moved well back from the street to allow the movement of melt water to flow naturally away.
---
Return to Ensign
This page is a story posted on Ensign, a daily web site offering a variety of material from scenic images, political commentary, information and news. This publication is the work of Faster Than Light Communications . If you would like to comment on this story or you wish to contact the editor of these sites please send us email.
Editor : Timothy W. Shire
Faster Than Light Communication
Box 1776, Tisdale, Saskatchewan, Canada, S0E 1T0
306 873 2004