Of gloves and snow shovels, winter's here
FTLComm - Tisdale - Thursday, November 13, 2008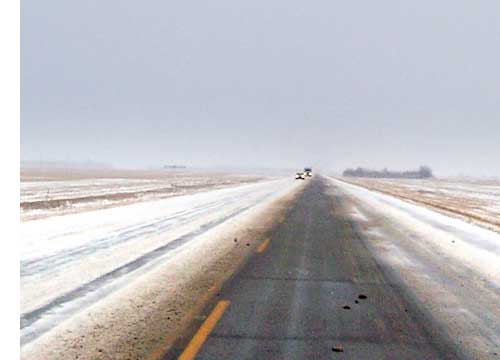 The freezing rain at the start of the week was obviously intended to give us an undercoat as yesterday it snowed off and on all day but in a small amount. Today things were different as around 8:45 the snow fall got serious and fall was history, winter a reality. Both the town and Department of highways sanding trucks were on the road this morning and the Department of Highways sanding truck had its snow plow fixed purposefully in place.
As I drove around this morning taking these pictures I spotted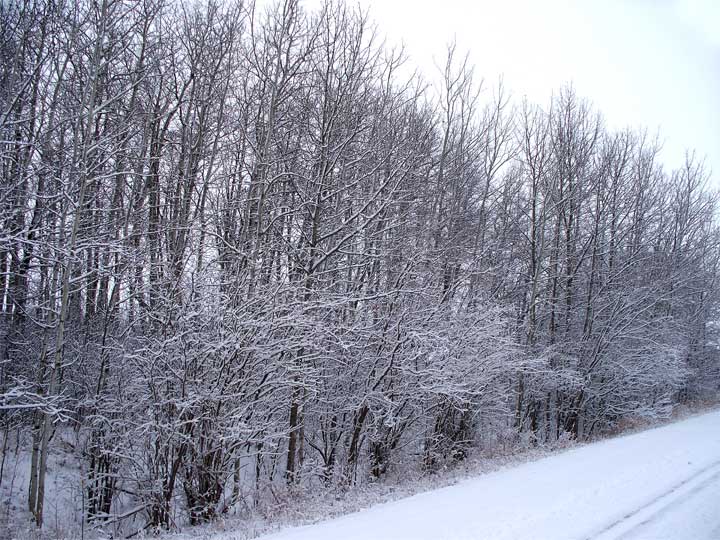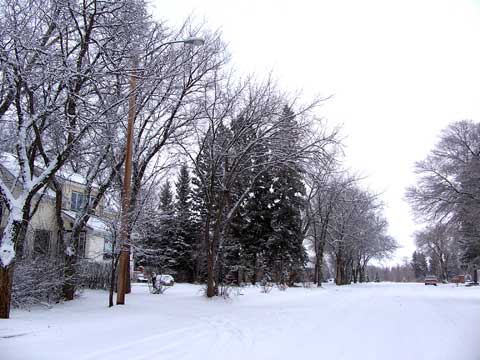 but mercifully did not photograph many dedicated individuals out there clearing their walks and driveways. Alas their efforts were meager compared with the huge pile the Chupa front end loader built in the Co-op parking lot.
Despite these efforts to thwart the progress of the new season it continued to snow almost all day. The migratory birds have all made it out of most of the province and here in Tisdale we have sparrows, a few ravens and interestingly enough a bluejay or two.
In a couple of weeks I will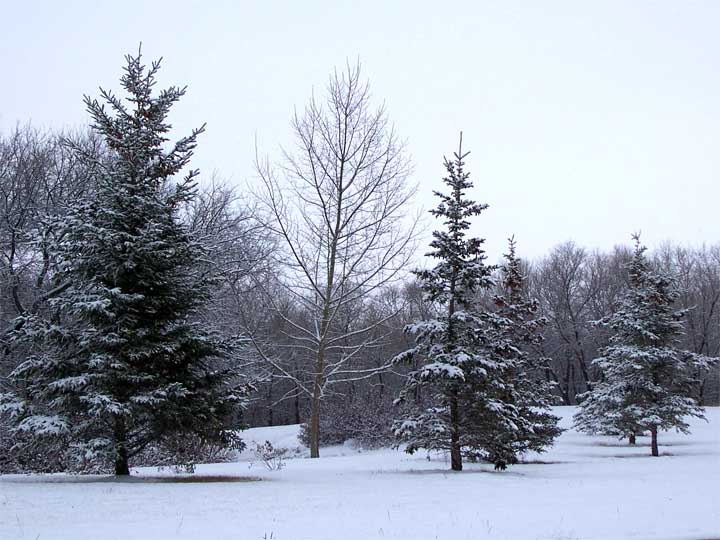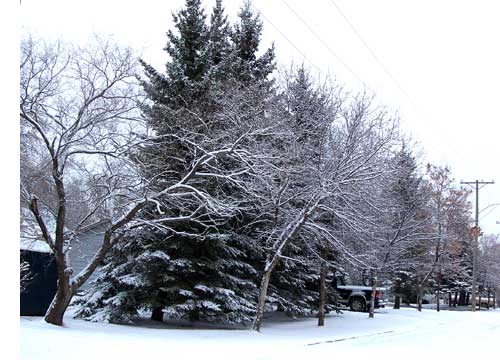 have reached the point where I have been around for sixty-four of these transistions from brown grass to snow banks. Each of the winters has been unique just like each of the springs that bring us the few days each year we call summer.
We order snow tires for the car September 18th and I got a call yesterday to tell me they were in with the new wheels to make the change over simple and straightforward. Fairburn Tire ordered their winter tires in April and with the realisation that all season tires are not really all season it seems that we are fortunate we will be able to get a hold of these rare impliments that will improve traction and hence improve the edge of safety.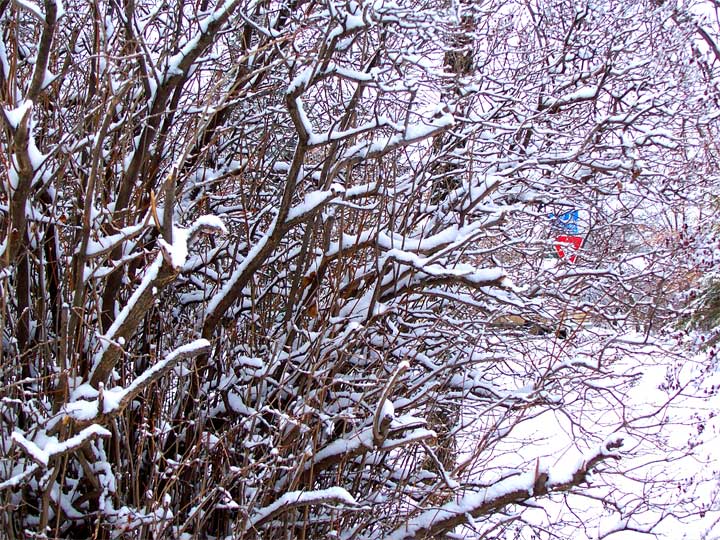 ---
Return to Ensign or Saskatchewan News
This page is a story posted on Ensign, a daily web site offering a variety of material from scenic images, political commentary, information and news. This publication is the work of Faster Than Light Communications . If you would like to comment on this story or you wish to contact the editor of these sites please send us email.
Editor : Timothy W. Shire
Faster Than Light Communication
Box 1776, Tisdale, Saskatchewan, Canada, S0E 1T0
306 873 2004