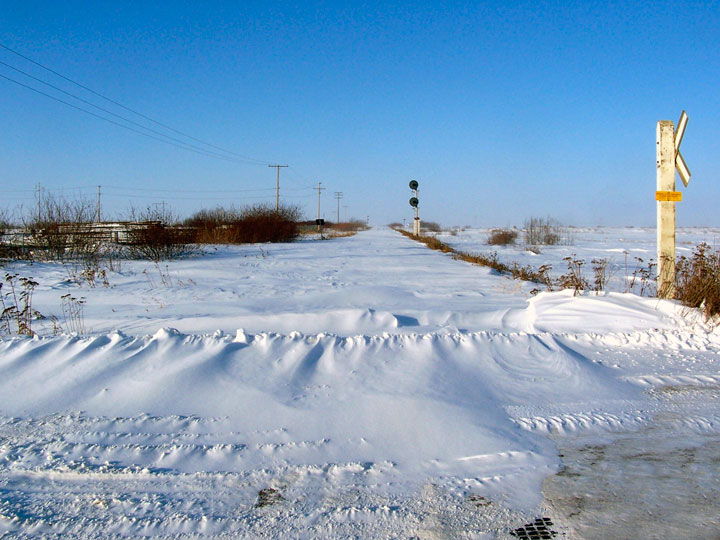 Looking west from Tisdale on the CN line at 11:00 this morning
Cleanup going well
---
FTLComm - Tisdale - Tuesday, January 26, 2010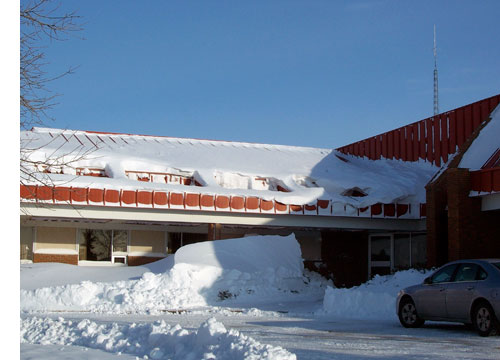 This morning, CP sent a grain block through town. I would assume they ran a plow over the line ahead of it. From the image at the top of the page you can see that CN has not had anything over their line but of course it runs east and west and is probably a bit more of a mess than was the CP line.
Here in town the digging out process is still in full swing. Driving around this morning I found that most streets in Tisdale were not open although I did notice quite a number of blocked alleyways. Most of the downtown sidewalks have been cleared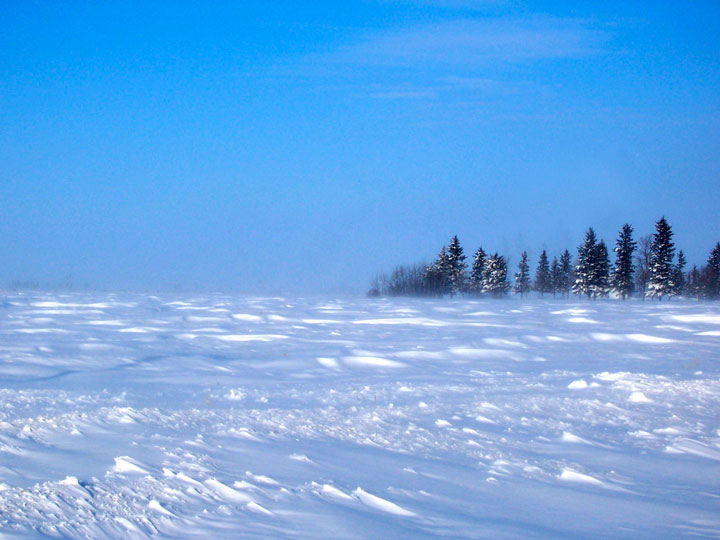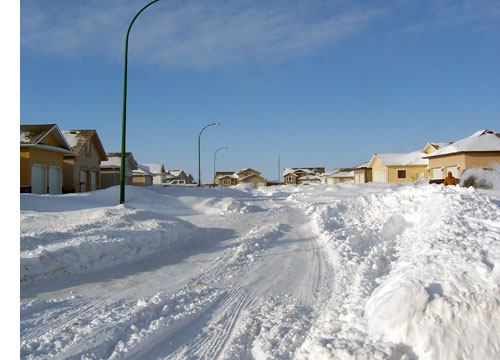 and most of the community's businesses have their yards in working order. One noteable exception is the Tisdale Mall parking lot which is a mess.
On the right is Forrester Crescent which has one trail through it but as you can see progress is being made as one home owner is working on his filled driveway. Homeowners throughout the town are all struggling with the mountains of snow and more than half are still on foot.
What is thrreatening was the steady wind from the west today filling things in from a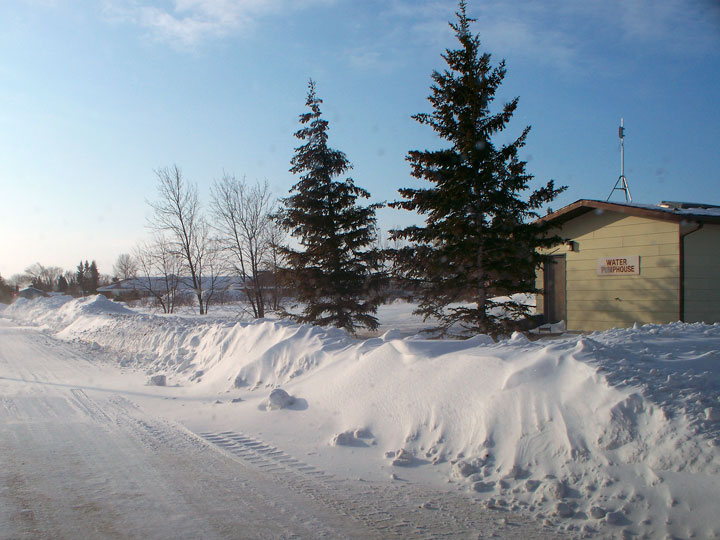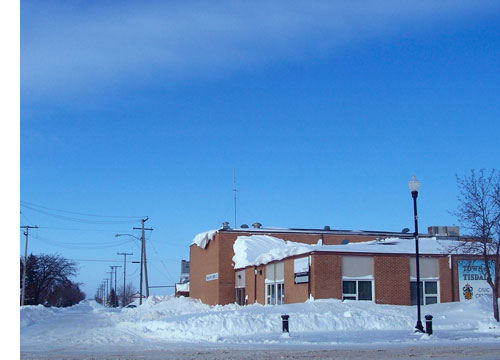 different direction. The school buses operated today but everyone I talked to had stories of difficulties in accessing the rural areas around Tisdale last night many people were unable to make it home from work last night and had to stay in town with friends and family.
The main thing is that though it was a huge amount of snow when you work at it you can make progress and the town has been steadily clearing streets in the downtown area but it will be a couple of weeks before some streets have the edges hauled away.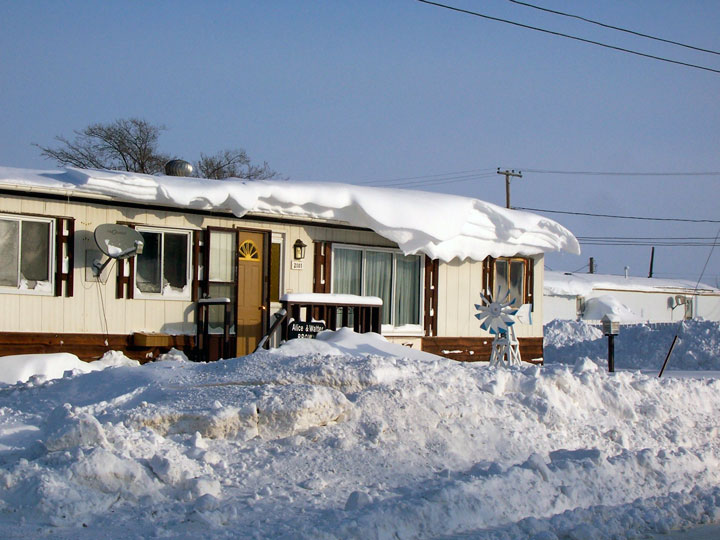 ---
Return to Ensign
This page is a story posted on Ensign, a daily web site offering a variety of material from scenic images, political commentary, information and news. This publication is the work of Faster Than Light Communications . If you would like to comment on this story or you wish to contact the editor of these sites please send us email.
Editor : Timothy W. Shire
Faster Than Light Communication
Box 1776, Tisdale, Saskatchewan, Canada, S0E 1T0
306 873 2004