West of Regina where winter remains
Belle Plain - Sunday April 14, 2013
images by: Ken Jones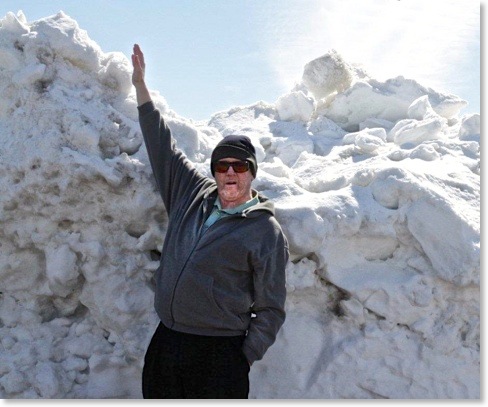 With only a few days in between storm after storm has made driving between Regina and Moose Jaw a difficult and sometime impossible journey. Ken Jones (right) and a fellow Regina photographer drove out to Belle Plain this week to see what conditions are still like. The picture at the top of the page is a fairly typical situation across this wide open stretch of flat Saskatchewan countryside. The East bound lane is bordered on the South side with a crest of snow, much of it the snow that has been cleared off of the highway. Of course the worst patches are where the trees have been planted along the highway.


In the late sixties Saskatchewan's premier, Liberal
Ross Thatcher
made his home in Moose Jaw and each day he travelled across the barren forty-five minute stretch of country to and from work. Mr. Thatcher used that time to organize his day and on most occasions was a passenger rather than a driver. He decided that it did not need to be as bleak and decreed that trees be planted along both the North and South sides of the highway. Since the right of way is limited the trees were placed in a natural position between the fence line and the edge of the highway. Scenically desirable but just a bit to close for winter snow drifting conditions, a hundred feet further from the road they would be a great wind break, but where they are is just a snow catch hazard. But let's not hold this against Mr. Thatcher, he was just trying to improve things and those trees do add considerably to the trip.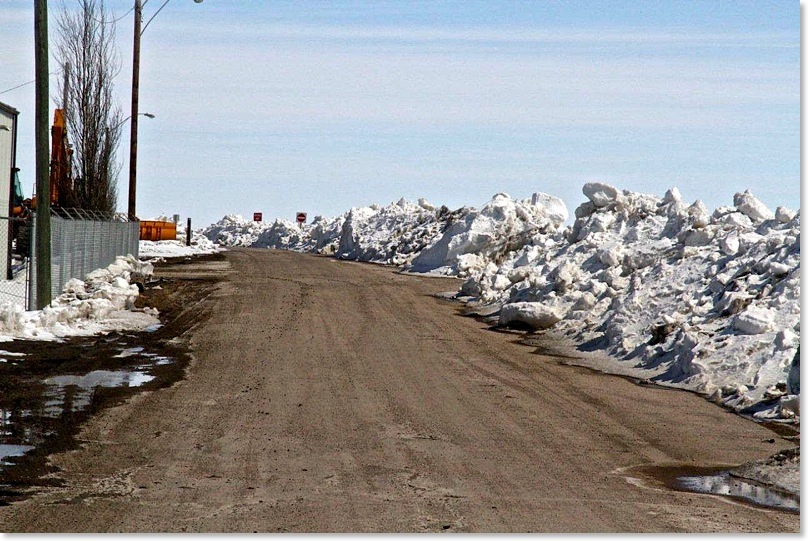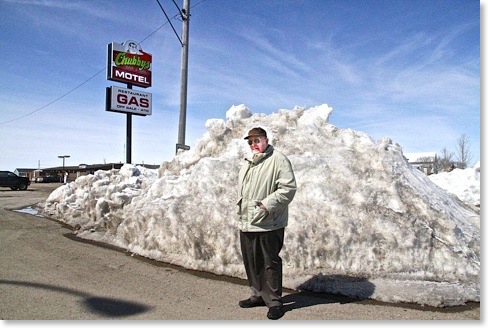 I was talking to Ken about the snow he found still out there and Ken explained that it is melting down but it is clear to see that they had to carve out a route in from the highway to the motel, gas station and convenience store in Belle Plain.


R. W. Shire who drove back and forth over that highway for more than a decade on a daily basis said he had never seen anything like the amount of snow that has piled up along the South lane of the Trans Canada highway. He also pointed out that the conditions around Moose Jaw and Regina are remarkable similar to the situation in 1971 when Moose Jaw had a real fight on its hands with the usually benign Thunder Creek and Moose Jaw Creek that completely filled the valley on the South side of the city.

This image below shows the build up on the South side of CP's mainline track just East of Belle Plain. Those are potash cars stored on sidings along the mainline.