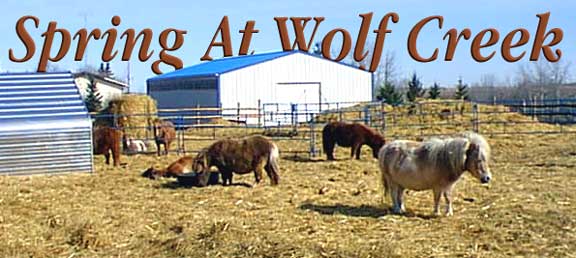 FTLComm - Tisdale - March 25, 2000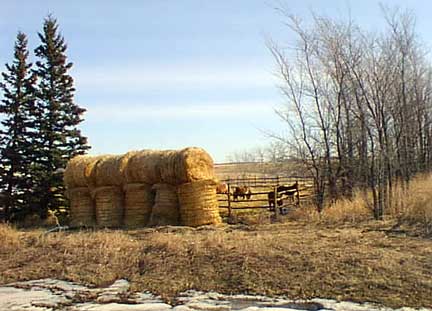 Soaking up some spring sun is a full time job for Susan Morgan's growing herd of miniature horses. I stopped by their coral this morning to exchange some greetings and they were in one of those lazy Saturday morning moods. Some are in the last days of pregnancy while others are just a bit plump from a good winter of little exercise and lots to eat. (I know the feeling)

The snow is all but gone and the air smells fresh and ready for a new year to begin. The breeze this morning from the South West is mild and gentle but the coral for this group is well sheltered from prevailing breezes.

The long guard hair of winter is still firmly in place as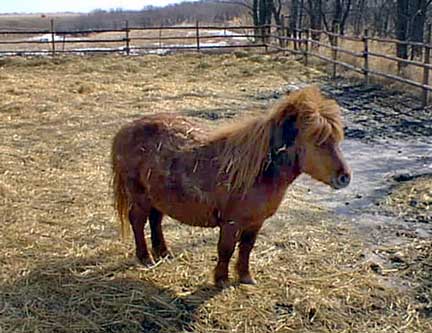 these little horses will keep
their protective furry coats just in case there is a nasty late March or early April storm, in either case they will be ready.

As you look at these pictures remember these horses are all less then three feet high. When they saw me come up to take their pictures a few ambled over just to say hello in their silent way. Being such good natured beings they are trusting and enjoy the visit from a human. They like to be touched and brushed and appreciate hearing something other then constant grumbling about stale hay and the discomfort from being pregnant.

Below is a composite image of the interaction as they came over to greet me and listen to my incoherent mumbling which they considered good natured and accepted me.

Here is a 360 degree look around the miniature horse's coral as they patiently await the coming of fresh grass when they will be able to go out and browse in their very own meadow beyond the fence and down the hillside. In order to see this image you do need QuickTime 4 it is free to download and will improve your computers performance in handling this image and other media.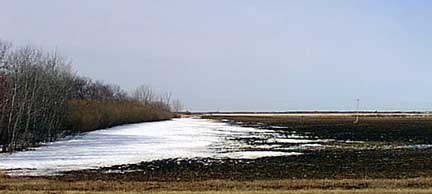 Across the road from the horses is one of the year's last snow drifts and stretching out from it a field worked up and ready for this year's crop. With the small amount of melt water and the shallow level of ground frost fields like this will be drying up quickly and it would be no surprise to see planting in some areas to begin right after April Fool's day. That's right, you read that right, farming operations could begin this year in as little as eight days from now!