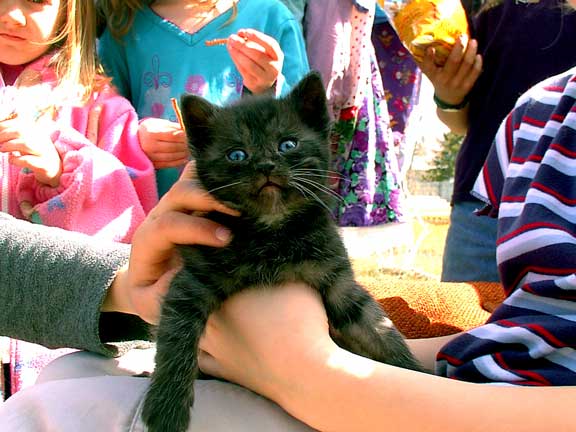 Extreme yard sales
FTLComm - Tisdale - Monday, May 5, 2003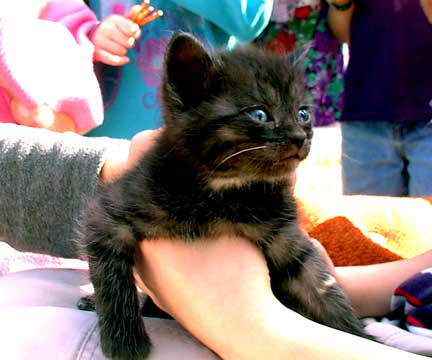 Saturday morning in Tisdale dedicated to garage and yard sales. Every neighbourhood seemed to have at least one or two but at the Golden Age Centre they began arriving shortly after seven in the morning as tables were set up and people began setting out their sale items. This huge multiple family sale was a part of the "relay for life" project and by 8:30 there were several hundred people milling about the tables.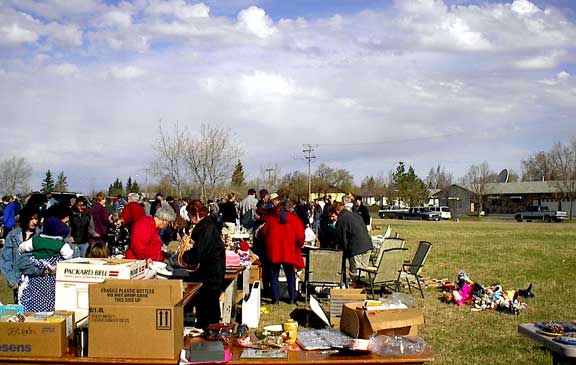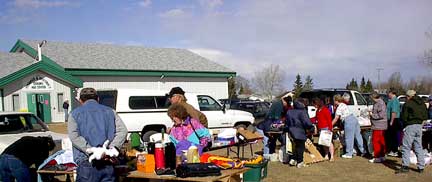 Two kittens were on sale and the one in the two pictures seen here was purchased by a little girl and we took these pictures on the other side of town at another sale.

From record collections to complete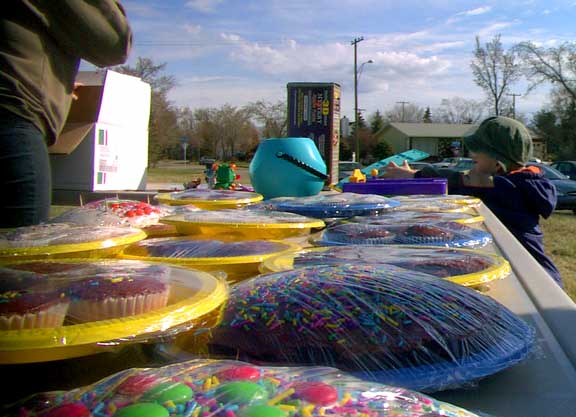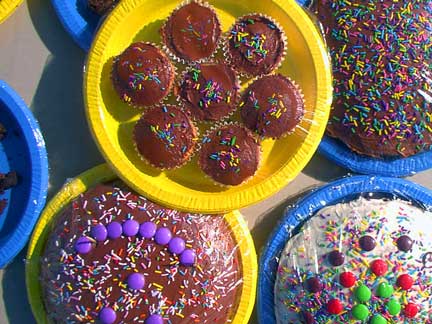 libraries to fancy cup cakes and televisions, at least one guitar and of course exercise equipment.

I bought a cup and my wife nabbed some plates to use when donating baked goods for various events. At 10¢ a plate they are better and less money than paper ones.

By mid morning the crowd was still out in force and by noon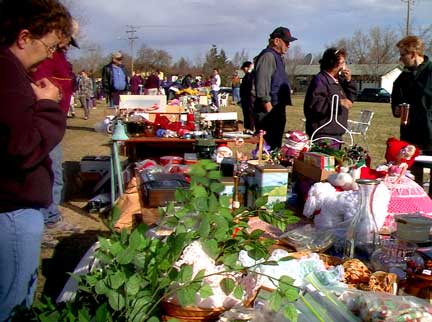 everything and every body was gone.

A remarkable event and just as remarkable as the many sales around town and we saw three on the highway between Tisdale and Melfort.

I wonder whatever we did before the advent of garage and yard sales. As we drove through the downtown area Saturday morning only a few cars were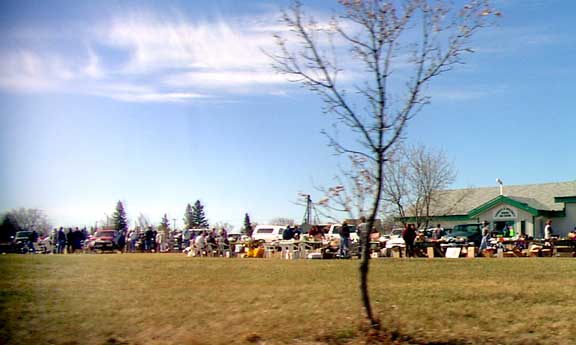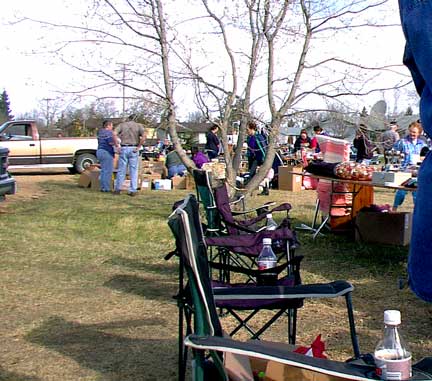 to be seen while business at the mall seemed normal.

It was very chilly in Tisdale Saturday morning but the spirits were high and some of the sales had remarkable treasures including the hand made cradle seen below or the riding John Deere tractor and trailer at the same sale.

I think perhaps the most interesting thing about the rash of sales this past Saturday were the amazing good spirits and the opportunity people had to chat and enjoy each other's company.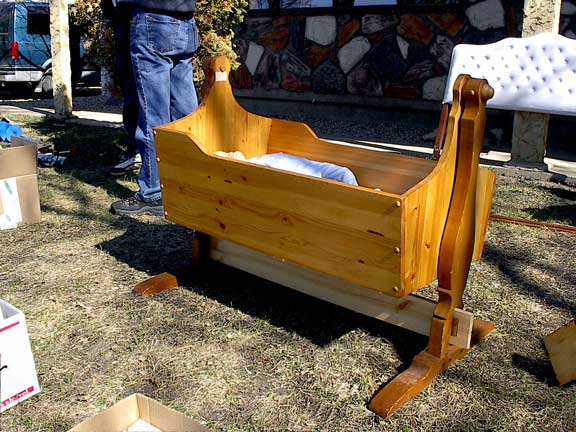 ---
Return to Ensign - Return to Saskatchewan News
This page is a story posted on Ensign and/or Saskatchewan News, both of which are daily web sites offering a variety of material from scenic images, political commentary, information and news. These publications are the work of Faster Than Light Communications . If you would like to comment on this story or you wish to contact the editor of these sites please send us email.
Editor : Timothy W. Shire
Faster Than Light Communication
Box 1776, Tisdale, Saskatchewan, Canada, S0E 1T0
306 873 2004