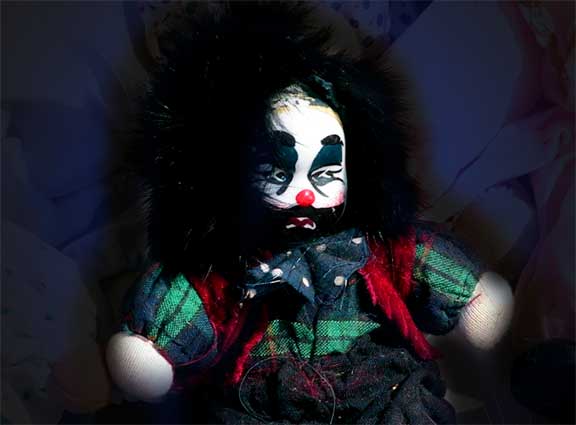 Send in the clowns
FTLComm - Tisdale - Tuesday, August 3, 2004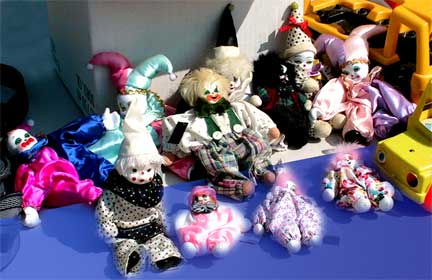 So what is it that makes a person happy? Can someone make you happy, do you need a clown to brighten your day? Emmett Kelly was a fabulous circus clown who achieved world fame by portraying a sad, ever hopeful, but always down trodden tramp. His character was perfect for the depression and yet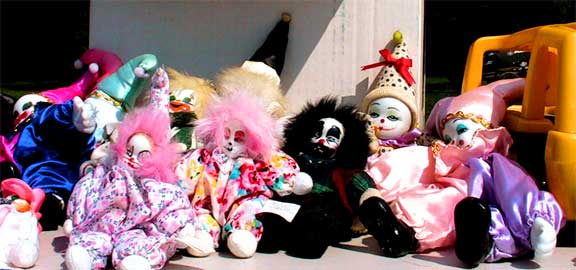 the contradiction of a sad clown somehow making people happy is something we all need to think about.

Happiness and enjoyment are not external things. You the individual make the conscious choice to be happy or not happy. You can bemoan your condition, be confounded by your circumstances, or you can, like Emmett Kelly, rise above the catastrophies of life and push on, looking optimistically for the glimmers of hope and good fortune that are there to be found in the simplest of pleasures.

You will never purchase happiness and though as dangerous as it seems happiness can not come from a bottle,a pill, a weed or getting all those things you think you want. However, happiness and enjoyment are infectious, hang around some cheerful folks and you will have a tough time keeping your unpleasant disposition. Laughter and cheerfulness have profound positive affects on your health, your emotional well being and the way you deal with the pitfalls of every day life.
Return to Ensign - Return to Saskatchewan News
This page is a story posted on Ensign and/or Saskatchewan News, both of which are daily web sites offering a variety of material from scenic images, political commentary, information and news. These publications are the work of Faster Than Light Communications . If you would like to comment on this story or you wish to contact the editor of these sites please send us e-mail.
Editor : Timothy W. Shire
Faster Than Light Communication
Box 1776, Tisdale, Saskatchewan, Canada, S0E 1T0
306 873 2004