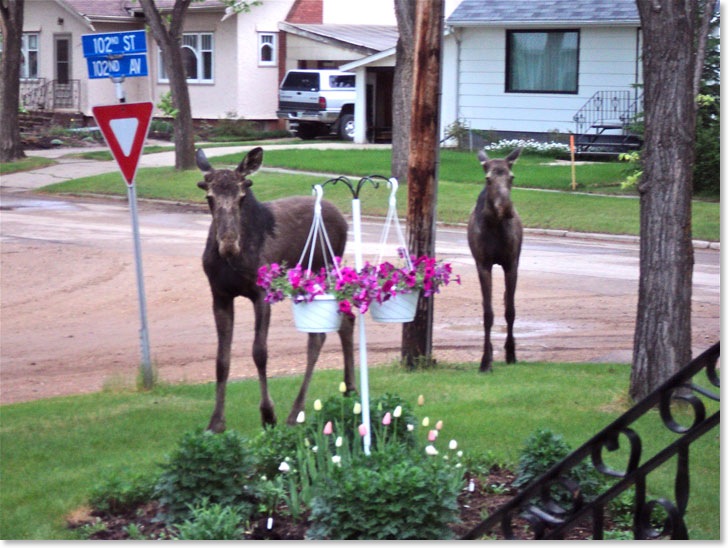 Moose Come to visit
FTLComm - Tisdale - tuesday, June 21, 2011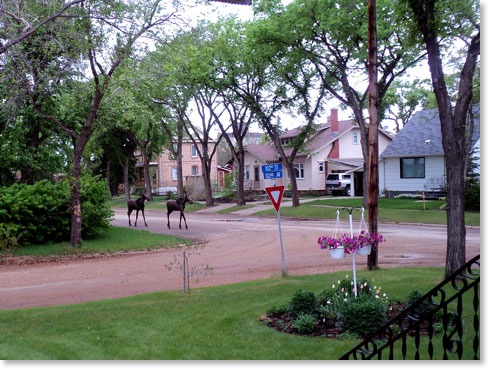 We were out of town on June 3rd when two yearly moose dropped into Tisdale coming into town from the West and making their way on 102 Street to Claire and Pat Phillips yard where they checked out the front lawn then ambled into the back yard and then down to the river for a drink.


Mr. and Mrs. Phillips spotted them coming down the street toward their house and grabbed their trusty Sony camera and captured these images.

About the same neighbour Jim Barlow saw them passing his house and heading towards Phillip's and below is his picture of the scene.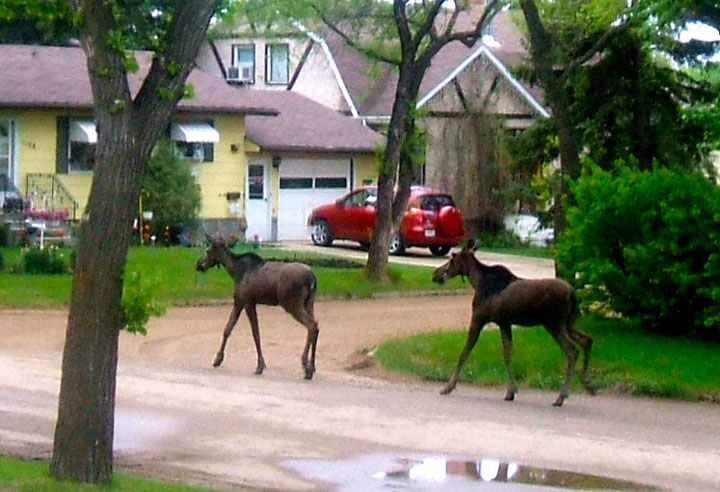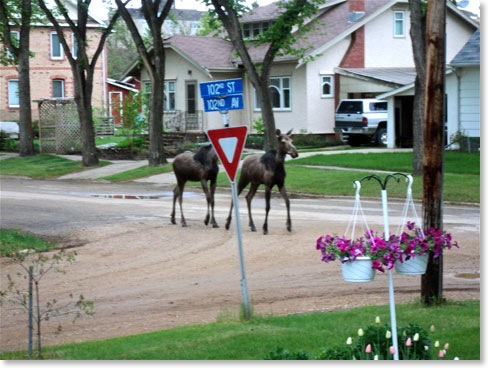 When we were talking about the growing population and widespread area of Saskatchewan frequented by moose I said to Mr. Phillips that I thought it was largely because rural Saskatchewan is simply empty of people and the moose are taking advantage of their absence. Mr. Phillips said it is far more likely that the lack of population control may be a much more important factor in that they are simply not hunted enough to limit their growth in numbers.