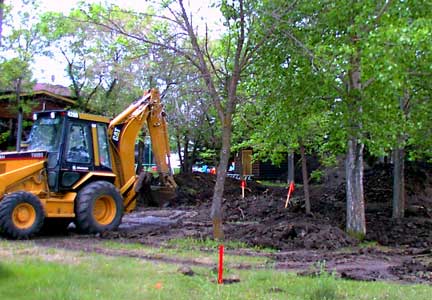 For many years this heavily treed lot across from an apartment block in the Northwest part of Tisdale has been the home to an outdoor hockey rink but it went up for sale and is now going to be the site of a new home.

Workers dug the basement yesterday (right) and today (above and below) they are getting set to put the footings in place for the new house's foundation.

The trees on this lot are remarkable and it looks like they intend to preserve them and construct inside the little forest.

Check on other construction updates.