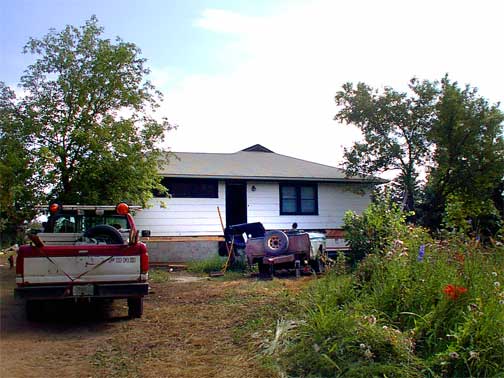 It was in early June when we told you about the dismantling of the home of Mrs. Rowley which had been damaged by flooding. Since then the old house has disappeared, a new basement dug and a smart new basement poured.
Yesterday, this house, new to Tisdale was rolled in, it was a fifty by sixty foot structure all moved in one peice and today sits comfortably on its new basement.
The basement was created using the unique and really efficient means of assembling forms and creating a trim concrete structure.