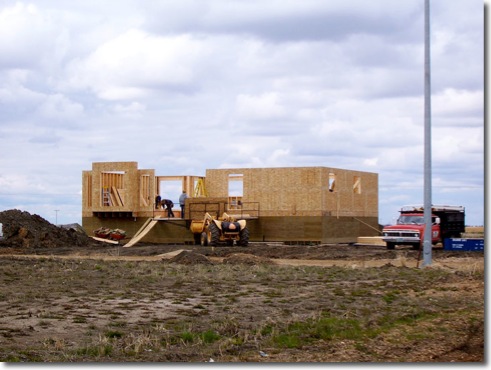 House number two

FTLComm - Tisdale - Tuesday, May 11, 2010

By this time last year a good number of new house had been built and work on many more was forging ahead. This year only the one house, replacing a house destroyed in a fire has been complete but today the second house of the year has its walls in place as the structure is taking shape on the north side of the new cul-de-sac just north of Forester.

This is a Rise Construction project with the house being assembled on a wood basement. Chupa Excavation and Trucking put in the services then dug the basement starting back on April 19th. This lot has been raised a couple of feet and once the house is completed it is expected that more fill will be added to the lot to raise it above the street and make for a much drier setting.

On the accompanying page are eighteen pictures that show the development of this project since it was started.