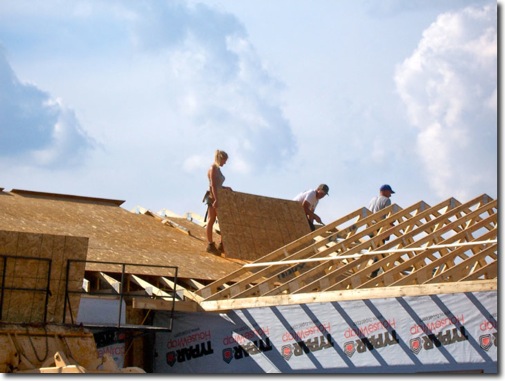 House number seven
FTLComm - Tisdale - Friday, June 25, 2010

This new house is located on Forester which is now almost entirely filled with three corner lots yet undeveloped.

The house was built by Rise construction and got underway on May 11 with Chupa Excavation and Trucking installing services and digging in a basement. Rise had their other project (house number 2) underway as well so they moved this one along as weather and work schedules permitted.

The picture at the top of the page was taken at 4:49 in the afternoon of June 21 when they were sheeting in the roof of the garage portion of the structure. Since then the shingles have been put on, the windows installed and the electricians were busy today wiring the house.