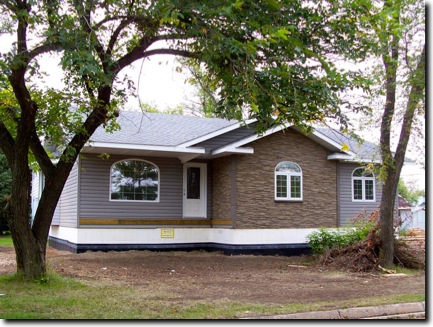 House number thirteen an RTM
FTLComm - Tisdale - Tuesday, August 31 2010

This has been a quick project. The foam form basement for the new house was poured on August 12. It was then coated and back filled and the ready to move (RTM) house arrived Saturday, August 28.

Concrete posts have been added since for the installation of step/deck on this the west side of the house which sits on a corner lot one block west of main street and a block south of the Cenotaph park.