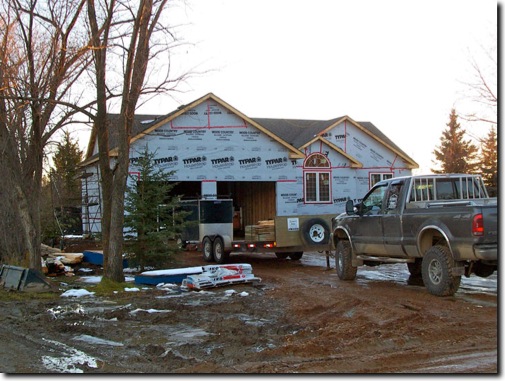 House fifteen

FTLComm - Tisdale - Wednesday, November 3, 2010

Missed this construction project in its early stages as it is a bit off of the beaten way. This is the third lot on the south side of the little road on south of highway #3 that leads to the Honeybee Hideaway Greenhouse.

It appears to be a fairly large house and construction on the project has been moving right along since I first dropped by October 6.

Now the house's structure is pretty well complete with the shingles on the roof and windows and doors expectantly awaiting siding.