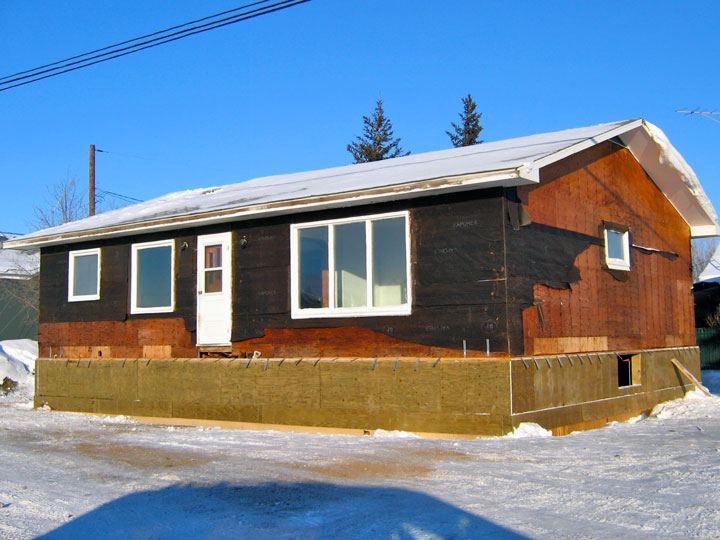 House sixteen
FTLComm - Tisdale - Thursday, December 23, 2010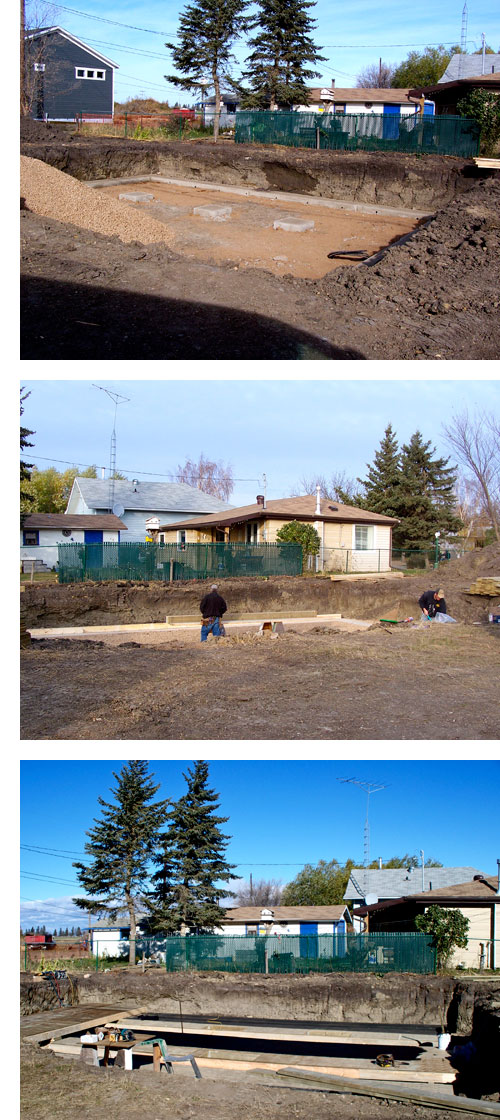 This project on the first block east of Heritage Road was begun on the week of October 14 when the lot which had been cleared of an elderly dwelling last fall had a new basement dug and services put in place.


This first picture of the project shows the footings already in place and the base gravel ready to be spread evenly.

In this second picture we see the carpenters assembling the wood basement walls at 4:27 on the afternoon of October 18.

The carpenters had knocked off for lunch when this third picture was taken at 12:00 on October 20.

Below we see the basement completed and backfilled on October 22. At this point the project remained static. I assumed that the contractor had simply decided to put off finishing until spring. However, this week the house seen at the top of the page was moved into town. it looks like the building was originally facing north as this year's the snow has been drifting from the north and as you can see in the image there is a heavy layer of snow on one side of the house which is now sitting facing south. The house has had its siding removed and new windows have been installed so it looks like besides being moved this house is getting a major upgrade.