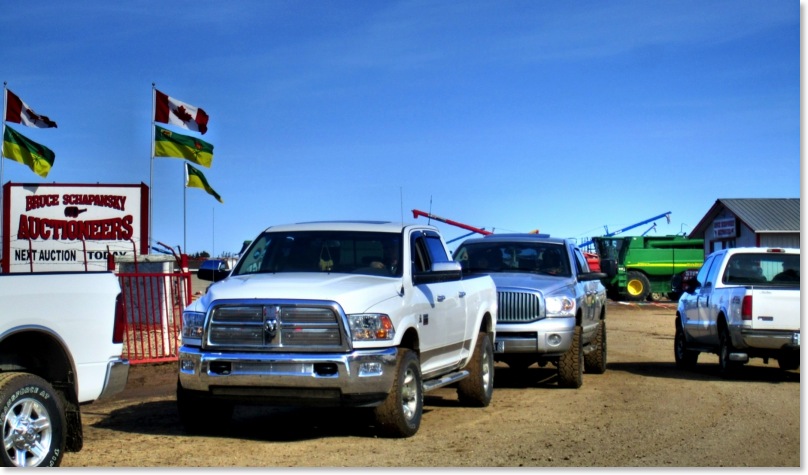 Schapansky Auction's first big outdoor sale of the year
Tisdale - Thursday, April 18, 2013
by:Timothy W. Shire

Giant farm equipment auctions are a major feature of Tisdale and Melfort each year and the first of the big sales took place on Tuesday, April 16.

Though Schapansky Auctions cleared the snow from their main parking lot it was pretty wet out there with three tractors working full time throughout the day assisting stuck customers in the muddy field. All the fields around the site are still covered in knee deep snow.

Despite the mud the parking lot was crammed full and vehicles overflowed unto every available nearby space as the sale went on from 8:30 in the morning until 5:00 in the afternoon.

Below is a video that gives you a sense of what it was like at the time.