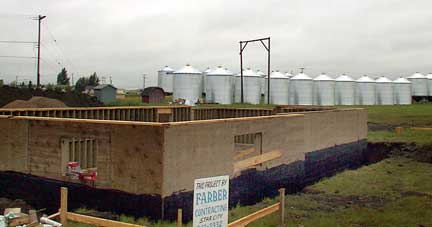 Rapid progress is being made on this new house site on the South West side of town from the last report we had. Farber construction has installed the basement, put in the crushed gravel for under the basement floor and placed the gravel around the footings.

Today Tisdale's town crew began installing water and sewer service to the new site which involves cutting through one of the few smooth pieces of pavement in the town.

This will not be the only dig in the area as natural gas still has to be installed another day.

There is no word at this time when the sixty-six foot twenty-two hundred square foot house will be moved onto its basement.