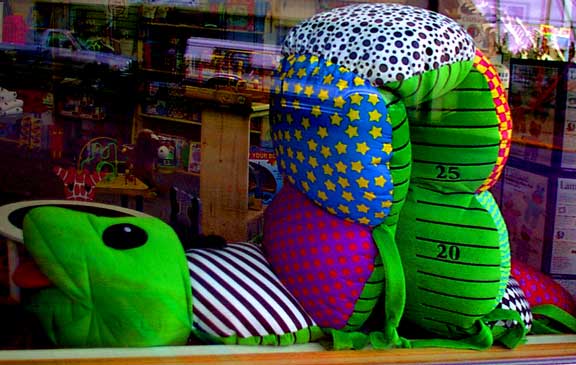 Inchworm's New Store Opens
FTLComm - Tisdale - Wednesday, August 7, 2002

Through July the store held a moving sale as the new building was being finished and at the end of the month it was time to move. This past weekend the finishing touches were made, the stock on the display shelves and Tuesday morning the new building was open for business.

The wide floor area allows a lot of stock to be available without the store feeling cluttered.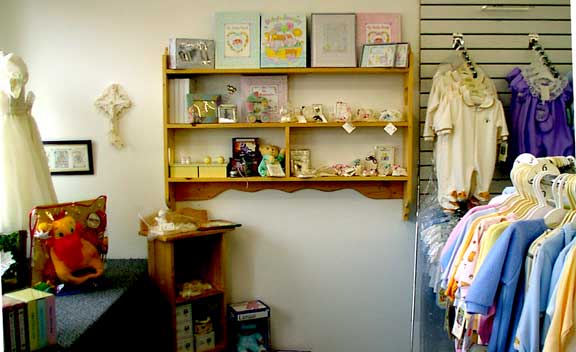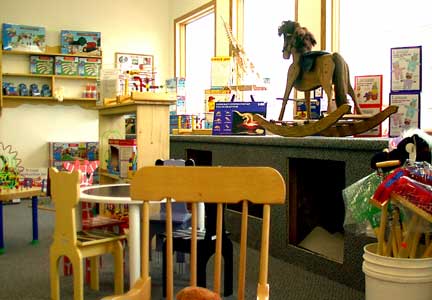 The clothing occupies about half the floor space with toys, games and books sharing the other half with children's furniture.

Without a doubt, this store brings together the products parents need and are looking for with quality and durable value as one of the goals that will provide the creative parent with the elements that will put a sense of nurturing that every parent wants to provide their child, in those ever so important beginning years.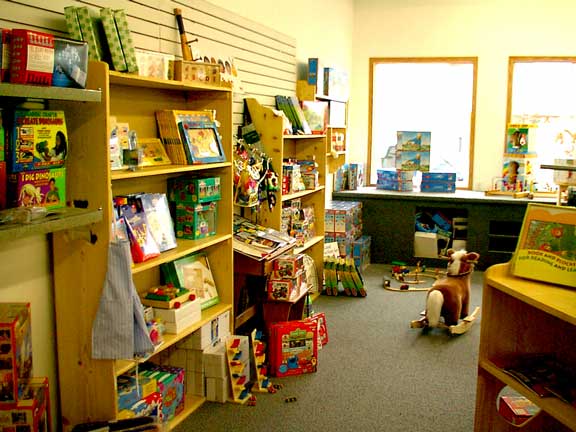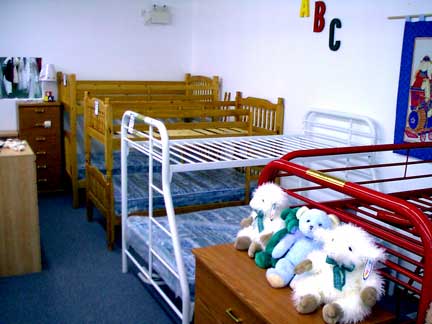 The games, toys and books have been selected to match the kind of things that modern parents want to have at hand for their children and are often very difficult to find in department stores.

This is the same with the furniture. Parents want their child's room to be special and that means having to find the special items that make it just right. Inchworm has brought together reasonably priced items that are hard to find and just what is needed.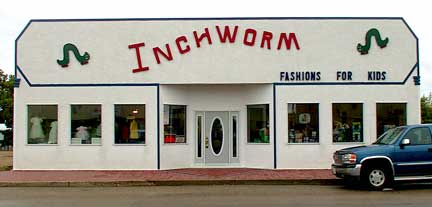 A growing business that is a powerful addition to the town, as Tisdale more and more is being seen by people in this part of Saskatchewan as a positive place to shop and obtain the goods and services required.

To give you a chance to look around the new interior of this new building we have below a QuickTime Virtual Reality view. This 360º image was created with a series of pictures blended together so that you can place your mouse on the image and look around. You can zoom in and out for a closer or wider look. Microsoft's Media player will not display the image and if it does not appear below click on "QuickTime" to download the free enhancement to your computer. QuickTime is simple to install and will do many other things for you like streaming video and sound.
The Evolution of a Business:
Inchworm, New Store Opens In Tisdale, March 3, 2001
From the Bottom Up, May 29, 2002
Ready To Stand, June 11, 2002
Inchworm Standing, June 19, 2002