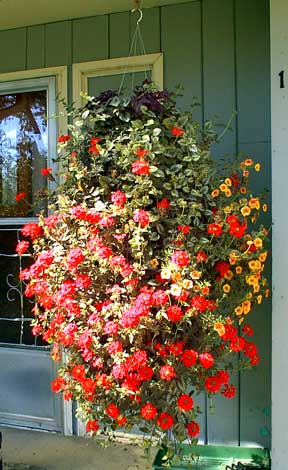 This "Little" house has continued to take shape over the last two years and it just seemed appropriate to show of this view of it today. Rick Little constructed his new house on a large property just North of Tisdale's beautiful golf course and the remarkable building not only has a wonderful Southern view but itself is a great view from the golf course, as it is truly a "Thing of beauty."

This house was constructed from concrete. The exterior walls were created using a unique Styrofoam concrete form system that super insulates the building and creates a structure that is now only able to handle the elements but is incredibly durable and quiet. This foam-form system was demonstrated in Ensign last year when Mr. Little built his mother's house and used the forms to create the basement and lower floor of the structure.

Besides the really impressive appearance of the "Little" house on the hill the grounds around the house have been under continuous development and are now reaching the point where the lawns and driveway are finished. The recent addition of the unique driveway lights is just one of the many special accessories that make this such a pleasant setting.

The picture on the right is also a "thing of beauty". Large cascading petunia hanging plants are very popular this year but this one is just a little extra. This hanging arrangement consists of several varieties of flowering plants and a whole set of non-flowering plants to create a really interesting bit of eye candy. What caught my eye was not that it consisted of something other then petunias but that it is very nearly as big as a doorway. This means this hanging plant arrangement is more then six feet tall and almost three feet wide.