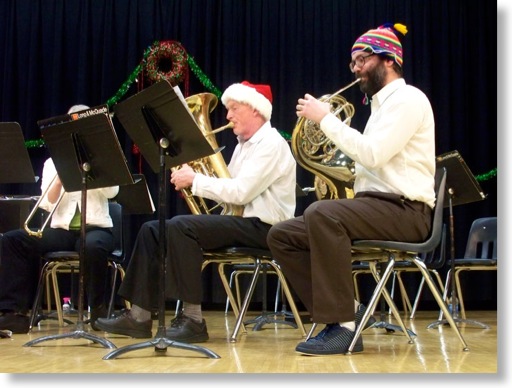 Community Men's choir and band concert
FTLComm - Tisdale - Monday, December 13, 2010
Sunday afternoon was a busy one with a Trojan hockey game, an auction sale the community music concert with the Men's choir and the community senior band. Definitely we were at the winning event.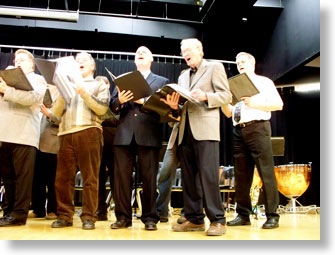 The afternoon's programme got underway with the Men's choir. I am sorry I did not record a clip of their performance for you because they are very good. A good selection of religious well arranged pieces and the best was a rousing rendition of "Go Tell It On The Mountain".


We were then blessed with a set of contemporary Christmas songs by Tisdale's outstanding performer, Ward Arnold. Besides the contemporary pieces he did a great rendition of "Mary's Boy Child."

Each of the video clips are fairly large and you may have to wait a minute for them to load.

The was an intermission with coffee, tea and a delightful selection of things I should not eat and if gave the large crowd an opportunity to visit with Ward Arnold and members of the choir.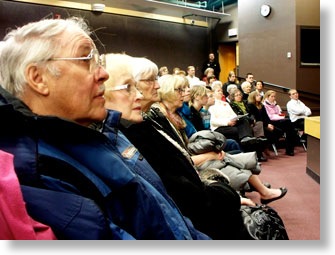 After the intermission the band portion of the programme began with several ensemble numbers. These are chamber music in nature and great to hear numbers like these performed so well.


The full band began their pieces with a very complicated and effortlessly performed medley which is in the first clip presented. The second clip is of the band's version of Jose Feliciano's Feliz Navidad. The show wound up with a sing-along set of carols.