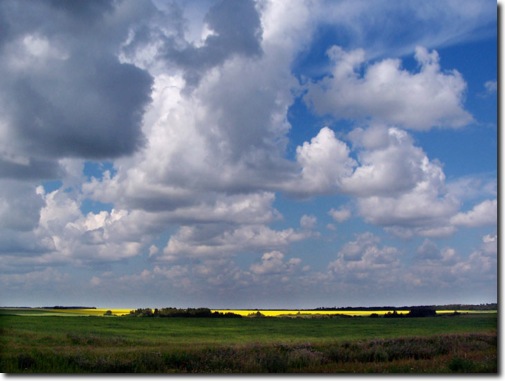 Locally generated weather
FTLComm - Tisdale - Friday, July 23, 2010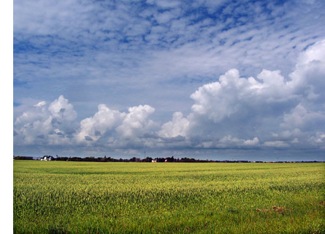 If you can remember watching World War II battle of Britain movies the clouds in the picture at the top of the page will look very familiar. These are the sort of rising towering cumulus clouds that are seen over Southern England as they are created by the sun evaporating surface water that then rises and condenses with the distinctive flat bottom indicating the level where dew point is reached.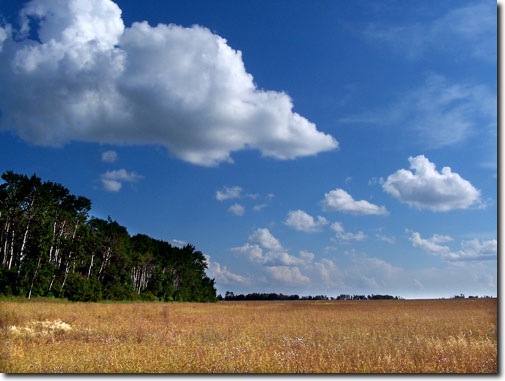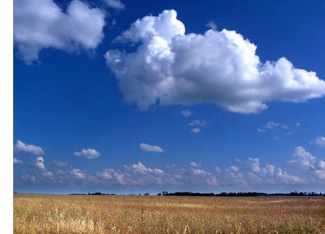 With Saskatchewan's fields laying in water each day we are treated to these developing clouds not from unstable air masses being blown in from the coast but developing right here on the prairies. For the past two days the wind has been almost unmeasurable at about 2 knots and this has produced this kind of cloud formation. These clouds begin to develop by mid morning and grow to the point where they no longer can sustain the weight of the water in them and they then dump the water back on the ground in a shower. Then the cycle begins the next day.


The second picture on the page was taken on Wednesday when there was a cirrus overcast while the rest of the pictures were taken yesterday afternoon with an unplanted field in the foreground.

You will notice in the picture below that the condition of the rural road is a little suspect. This is the situation with most rural access roads, you just can not count on them as the amount of rain fall exceeds their design and a little drive in the country off of a grid road may well result in the need to dig out your cell phone and call a tow truck.