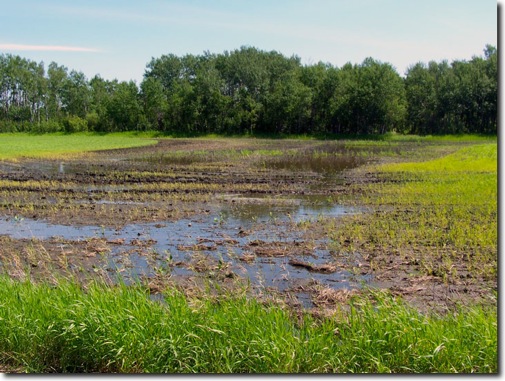 A wet land
FTLComm - Tisdale - Monday, June 28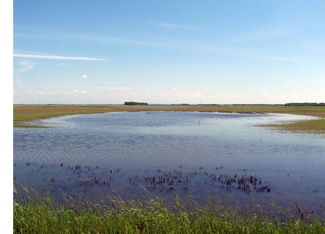 As we have watched the rain come down and the showers rumble by day after day we all sort of assume that all that water will run off into the streams. Well that simply is not the case. The ground in most of Saskatchewan is super saturated holding all of the water it can and the water table is now at or above the surface in a large number of fields.


Really good farm land is flat and this spring farmers made sure they got those really nice flat fields planted. But being flat means that water moves very slowly and often just stays right were it falls which of course means the crop planted is drown by the surface water.

These fields are about six miles east of Tisdale and a couple of miles north of highway 3. All three of these pictures were taken around noon today.