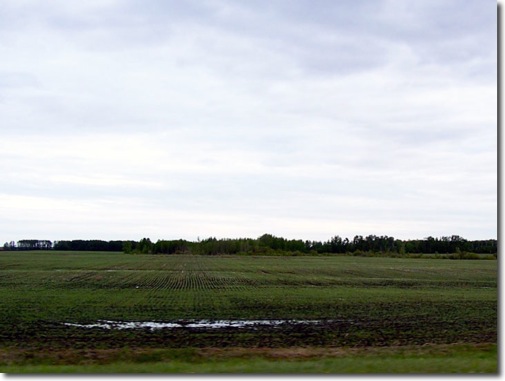 Soil and rain make for uneven seeding process

FTLComm - Tisdale - Friday, May 28, 2010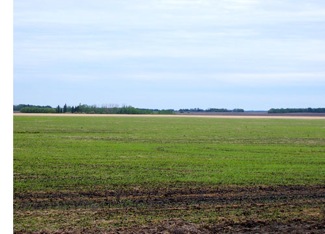 I really should not have been surprised yesterday when we headed east on highway 3 and discovered that between Tisdale and Crooked River it appears that all of the fields have been seeded and about half of them are already up. This should not have been a surprise because I reported to you when the seeding process got under way and its about time for the new crop to have emerged.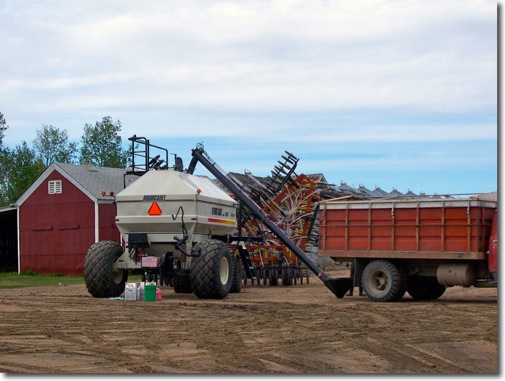 This is flat country and there are a lot of visible puddles out in the fields suggesting that if it hasn't been planted it is going to take a while for things to dry out especially since we are looking at rain tonight and it will be late Monday before the threat of more precipitation is overcome.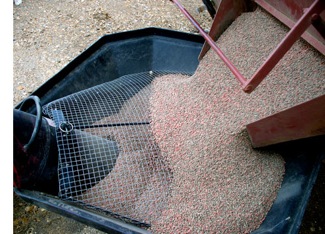 This past weekend we had driven in that nasty wind and rain from Tisdale to the
Melville
area and back and the variation in field conditions is remarkable. The area immediately around Tisdale was done or almost done but by
Rose Valley
it was hard to tell if more than a few fields had been tackled. By
Wadena
there is so much water in the fields it looked pretty grim and that was the case through
Kelliher
and
Ituna
. But, south of
Melville
most fields were done and there was little water in the fields.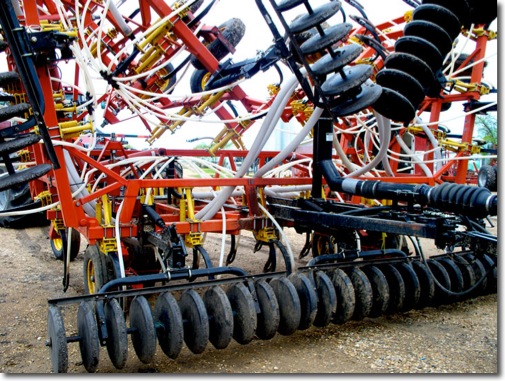 Thursday it was much the same story. Everything done and most fields showing tinges of green out Crooked River the area from Bjokdale to Porcupine looked like it had been seeded but there were few crops showing green. From Porcupine Plain to Weekes there was evidence of field activity but the guess would be that about half the fields have not yet been touched.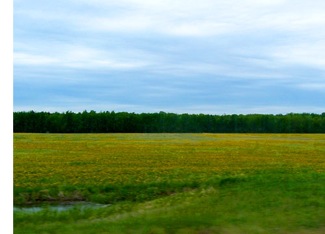 The farm we visited in the
Weekes
area had one field that was dry enough to seed and when we arrived in the yard they were filling up the seeder with fertilizer and away they went out to put that field in.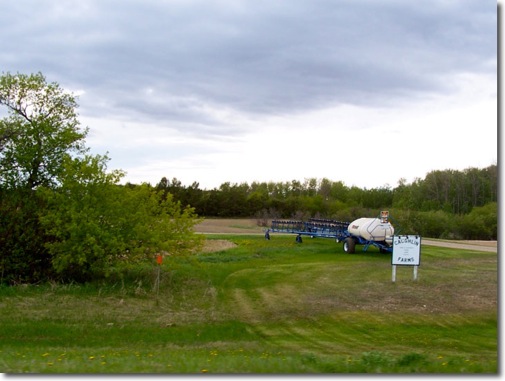 It is tricky this year just driving by a field to know it has been planted or not because apparently fuel is cheaper than chemicals. In a year where farmers are expecting to receive 45% of the income they got last year the thing to cut is the chemicals that are usually applied before seeding to kill off the weeds that have already started. This year its tillage equipment that is being dispatched into the fields to clean up before the seeding and for that reason it makes it hard to tell is a crop has been seeded or just the field prepared for seeding. This extra step in the usual once over seeding process is of course delaying the putting of this year's crop in the field.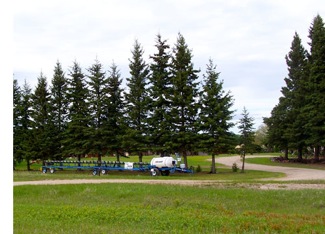 It was south of
Crooked River
that we spotted a field of yellow flowers and that is something you do not see in this part of Saskatchewan until the Canola gets into flower and that is definitely a few weeks away. We saw several more of these field and then realised that what were were seeing were dandelions. Farmers in other years wipe these things out with chemicals but not this year.


In our trip we spotted in three different farm yard driveways late model sprayers for sale. Another sign of the times that suggests that this is something that is not going to get used this year and has to be sold off.