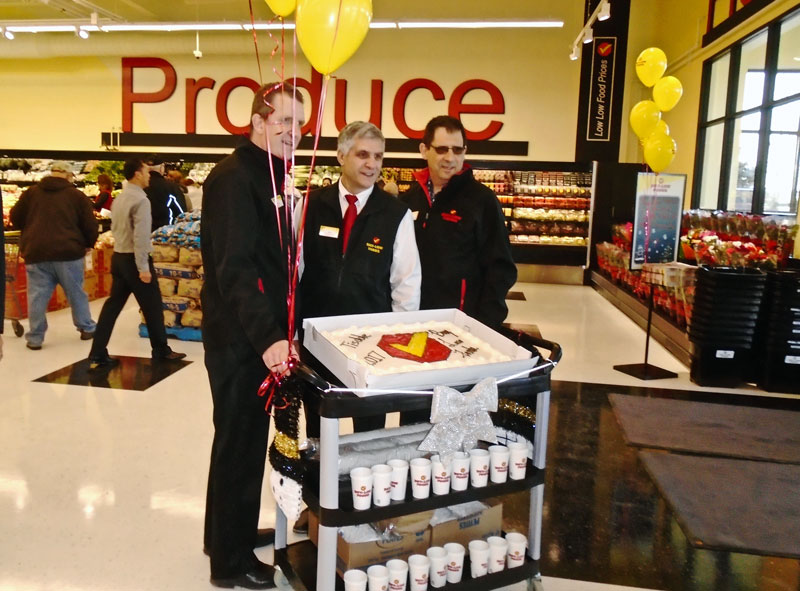 Buy Low Foods grand opening
Tisdale
Thursday, December 20, 2017
by: Timothy W. Shire
Local and provincial politicians, company officials and a store full of shoppers were on hand Friday, December 1 at noon for the grand opening of the new
Buy Low Foods
store in Tisdale. There was a live musician, a cake and free coffee and a certain air of excitement.

Though the official opening was slatted for noon we were there with other photographers but I suspect there must have been some other proceeding that the public was not involved in.

So, that was a number of weeks ago and what's the story. The story is big, having only one food store is not a good thing and the wide range of products now available when you consider both stores just makes life in Tisdale and the surrounding area all that much better.
Buy Low Foods
is part of the
Save On Foods
line of stores rooted in BC, this means that there now are competing house brands available to the shopper and the store is fully stocked with a significant amount of products to produce diversification in the marketplace.

That same morning at seven
Tim Hortons
opening its doors and made yet another addition to the community. After touring and shopping in the new store we had lunch at
Tim Hortons
. My steak sandwich was less than fantastic and other fast food establishments in Tisdale have nothing to fear from
Tim Hortons
.

The key to it all is choices and variety, Tisdale is now a better place.