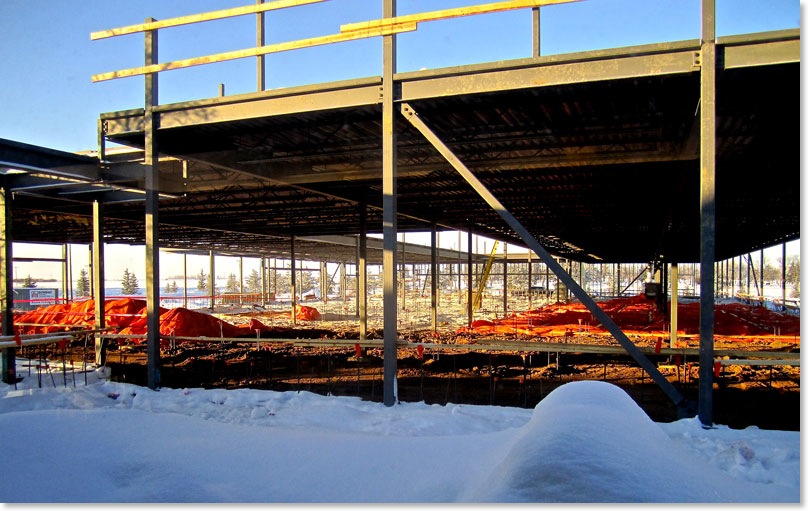 Tisdale's MEDIPlex
Tisdale - Saturday, December 22, 2012
by:Timothy W. Shire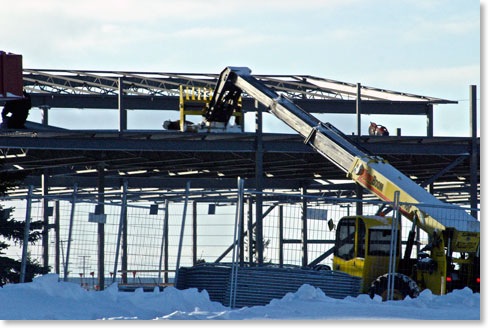 For more than a year work has been grinding along as the new extended care facility takes shape on the north side of Tisdale's hospital. That project was joined by a second this fall with the assembly of the new MEDIPlex facility that will see all of the medical offices and services in the community put into a single building on the east side of the hospital sandwiched in between the hospital and the cemetery.


At the top of the page is a picture looking out across the new building as it looked on Friday morning. The steel is in place and the project is moving along at a good clip. On the right you can see some of the work going on two weeks ago as the roof was being put together.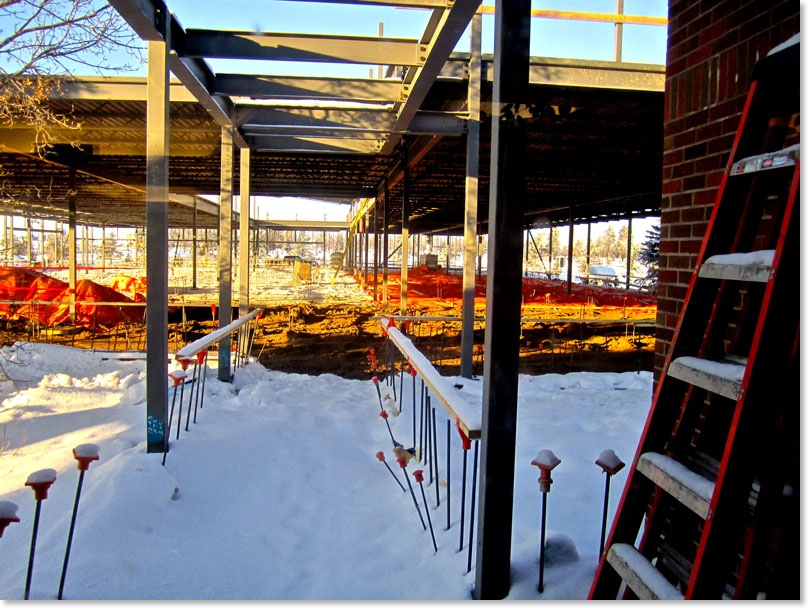 During this construction phase of both projects parking has been a problem around the hospital with cars strung out along the surrounding streets and the parking lots jammed full. As we see this construction take place it certainly looks like parking might have been left out the planning process as little available space has been set aside or is available for driveways and parking. This really is no surprise as both Regina and Saskatoon hospitals are just plainly nightmares when it comes to parking. One would think that in a society which relies completely on personal private vehicles for transportation that seems to be the last thing planners consider.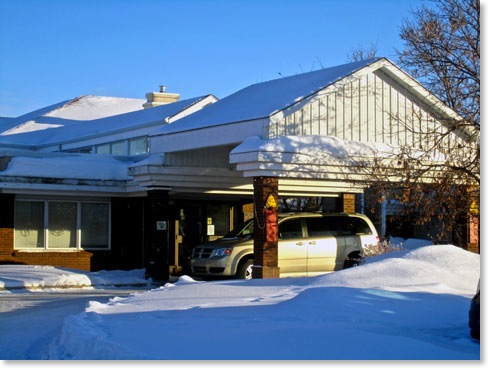 The new extended care facility now has a roof over about half of the new buildings and progress on this project seems to be moving at a snails pace with usually only five or so workers visible. This is the second winter for auxiliary heating being needed to allow construction to continue. At the present pace there is a good chance those heaters may not be needed next winter.


You will notice that the present staff parking is filled with added workers to service the new extended care facility there appears to be no new area that can be used for additional parking.

There is no question that these great new facilities will be a really bonus for the community of Tisdale but without parking access it really makes both projects seem pretty useless.