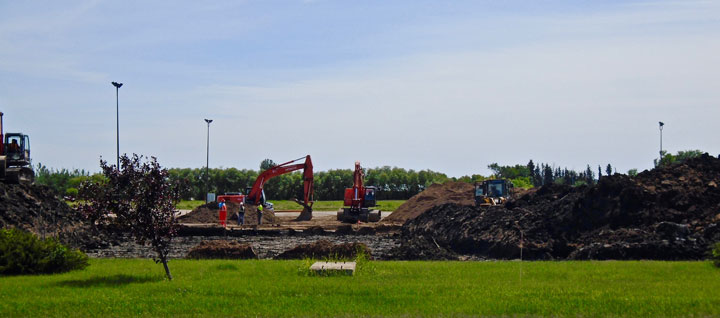 This is how Tisdale's Tim Hortons and Sobeys Liquor store appeared at 2:30, June 26. 2017
Tim Hortons and Sobeys Liquor stores underway
Tisdale
Thursday, June 29, 2017
by: Timothy W. Shire
The process of developing the long lost corner of the form tisdale Mall's parking lot began last fall when survey stalked were planned and preliminary work was done to install water and sewer services were installed.

But now the work is in earnest and three track holes have been churning the old pavement, piling up gravel and now excavation has begun for the actual buildings to be installed on the site.



You can checkout some of the background to this project by reading over the
press release by the Town of Tisdale
on their site.