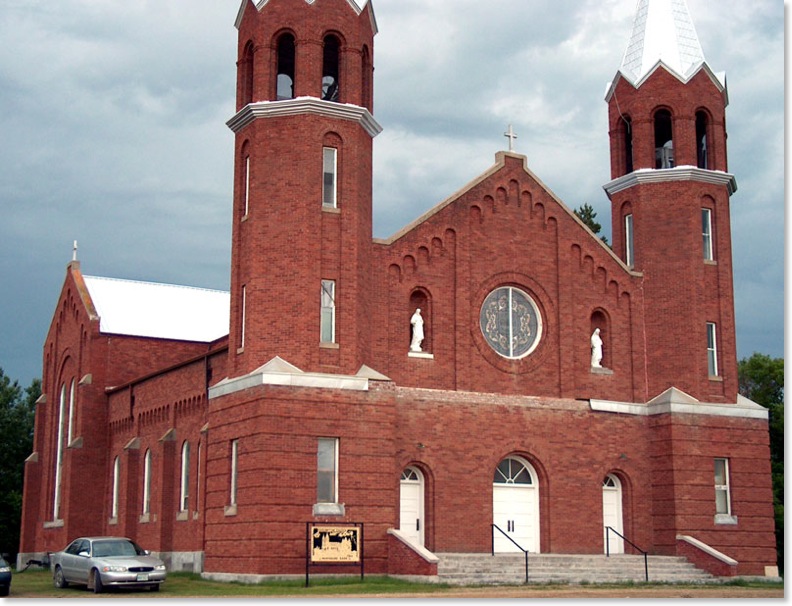 Tisdale Superannuates Travel to Marysburg

Humboldt - Wednesday, June 29, 2011 by: Darlene McCullough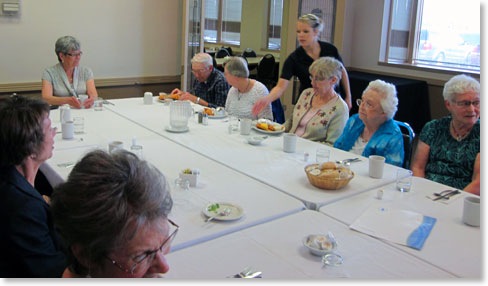 On Saturday afternoon, June 25, a group of twenty-four left Tisdale for
Humboldt
where they first stopped for a delicious meal at the
Bella Vista Restaurant
. Then it was on to
Marysburg
, which is about ten miles out of Humboldt , to view the
Assumption Church
built in 1920. The church is an outstanding example of early Saskatchewan architecture. It features exquisite stained glass windows, and fabulous paintings by
Berthold Imhoff
. It is also blessed with a Steinway grand piano with acoustics to enhance its capabilities.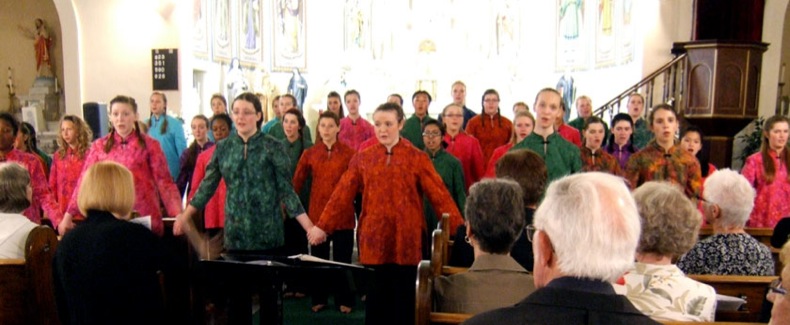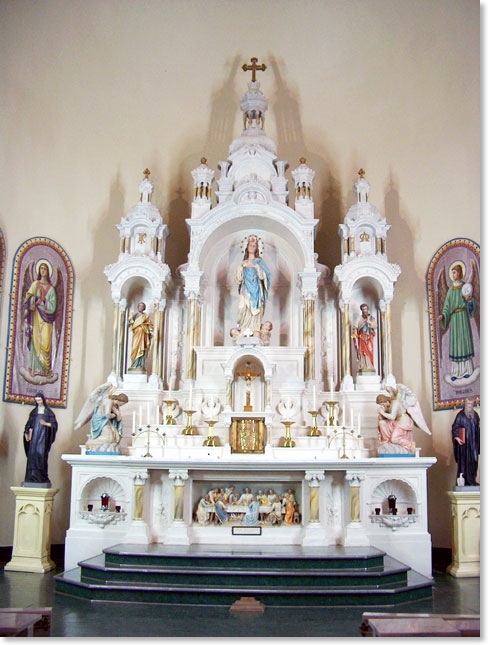 Then came the highlight of the evening - the
Saskatoon Children's Choir Concert
. The choir consists of forty-four members and its artistic director
Phoebe Voigts
. This choir has been the recipient of many awards but the highlight was during their 2009 trip to
Vienna
,
Austria
where they were awarded two first prizes - one in the category of treble choirs and one as the best choir of the
Summa Cum Laude Festival
. The choir is currently preparing for their latest project
"Sing Africa"
where they are combining a July 2011 performance tour of
South Africa
with a humanitarian project focused on school children. The choristers are assembling school supply kits for use by African children who need them. Judging by the performance of their
"Sing Africa"
concert, they are sure to wow the South African audiences.


This concert was one of a series of four concerts in the summer series of the
Marysburg Arts Council
put on to raise funds for the restoration of
Assumption Church
.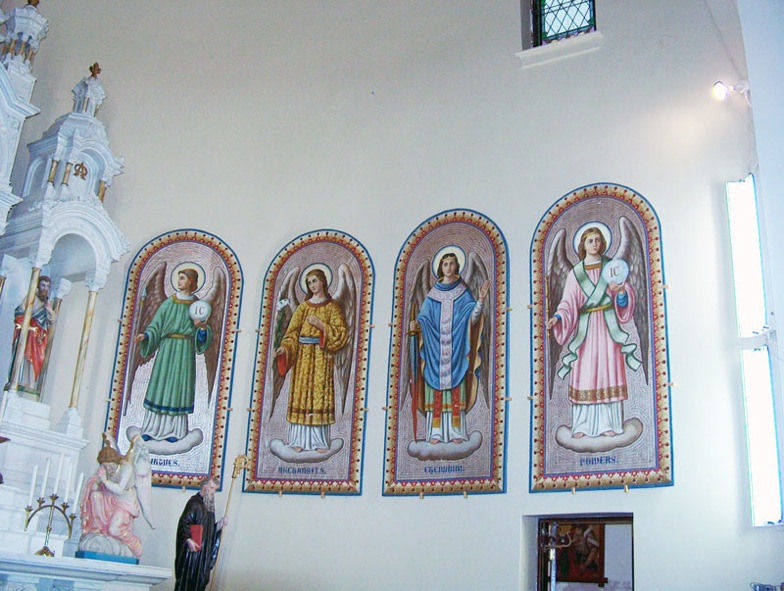 This outing completes the activities of the
Tisdale Chapter of Superannuated Teachers
who have experienced another busy year. Last August on the first day of classes for students, these retirees enjoyed their annual
To Hell with the Bell
breakfast at
Riverside Golf Course Lounge
. In September they were off to
Fisherman's Cove
restaurant at
Greenwater Lake
and then on to tour the museum at
Porcupine Plain
. In October, the provincial president,
Margaret Martin
was the guest speaker at a pot luck lunch. In November it was time for
"High Tea"
at
Adelle's Tea House
and Treasures
in
Carrot River
. This business is owned and operated by chapter member
Audrey Adelman
. Chapter members also did the judging of the entries in the
Legion Remembrance Day
contests. December found them off to join the
Melfort
and Area Chapter
to enjoy a turkey dinner and fellowship. They also prepared and served lunch for the
Sasko Park Birthday Tea
in December.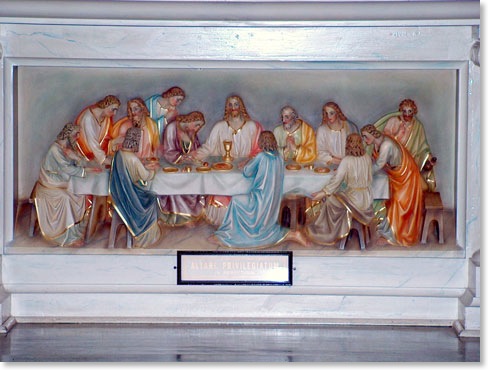 January highlight was a slide show by
Darlene McCullough
of her images captured when she was on tour in western Europe last July and
Bob Donnan's
demonstration of the eReader that he had received as a Christmas gift. In February it was lunch at
Gus' Greek Ribs
and the preparing and serving lunch at
New Market Mano
r birthday tea.


In March
Bob Donnan
and
Darlene McCullough
gave a presentation on
Digital Photography
and the group made their annual donations to the
Aid to Central America Committee
where their money is used for buying materials for the building and furnishing of a school in
La Loma
. In April resolutions to be voted on at the
Annual General Meeting
were discussed and donations were made to the
TMSS Scholarship Fund
. In May our delegates to the
Annual General Meeting
,
Ellen Lloyd
,
Deanna Gruending
and
Darlene McCullough
reported on the AGM. They also prepared and served lunch for the May birthday tea at
New Market Manor
. As in past years, the group also collected stamps.

Elections were held and
Bob Donnan
was elected as President,
Deanna Gruending
as Vice- President and
Darlene McCullough
as Secretary-Treasurer for the 2011 - 2012 year.