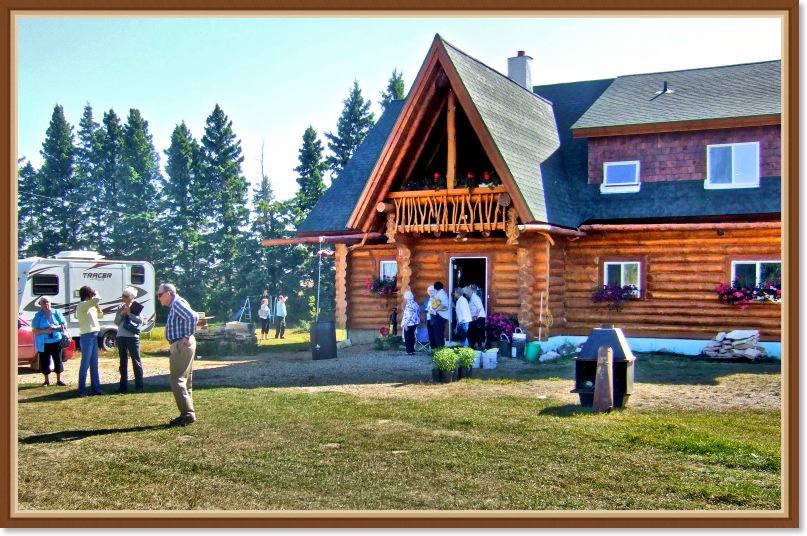 Lunch at Oma's kitchen
T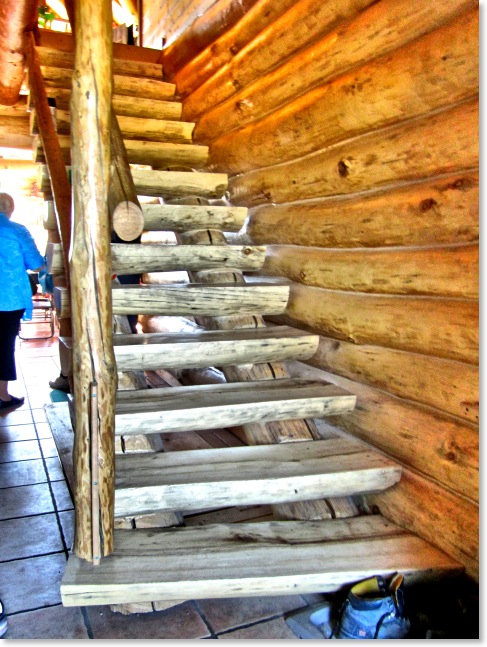 isdale - Thursday, October 10, 2013
Images by: Timothy W. Shire, Judy Shire and Bob Donnan

Bob Donnan's account of the event:
The Tisdale Chapter of The Superannuated Teachers of Saskatchewan went to Oma's Kitchen, South of Star City, for a delicious four course luncheon on Monday, September 16th.


The meal was wonderful - home-made soup and bread, a very fresh salad with Oma's own dressing, a tender pork cutlet main course with fresh potatoes and vegetables picked from the garden, followed by an attractive desert of ice-cream with home-canned cherries. Following the meal the retired teachers had the opportunity to tour the house.

The setting is a beautiful, newly built, three story log house on an old farm site in the scenic countryside.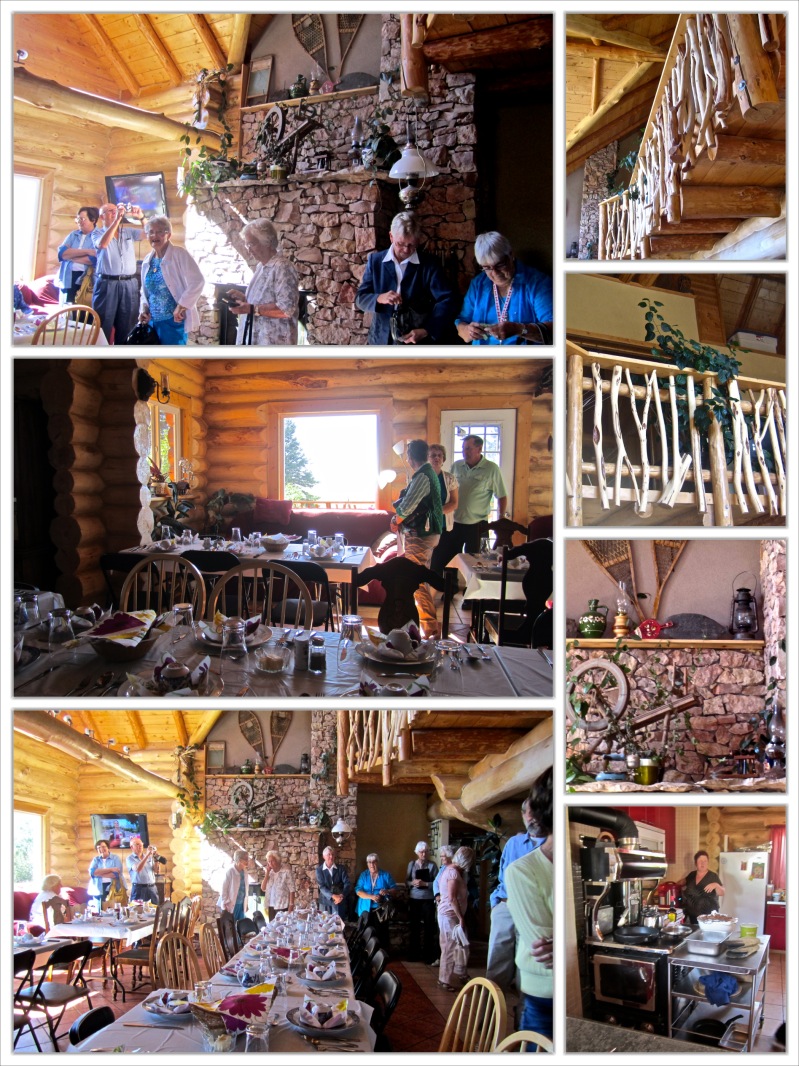 The house is made from locally cut poplar trees and decorated with interesting diamond willow railings. The craftsmanship and attention to detail are outstanding. Even the eve-troughs are hand made and carved from logs. The interior is tastefully decorated with some home-made furniture and antiques.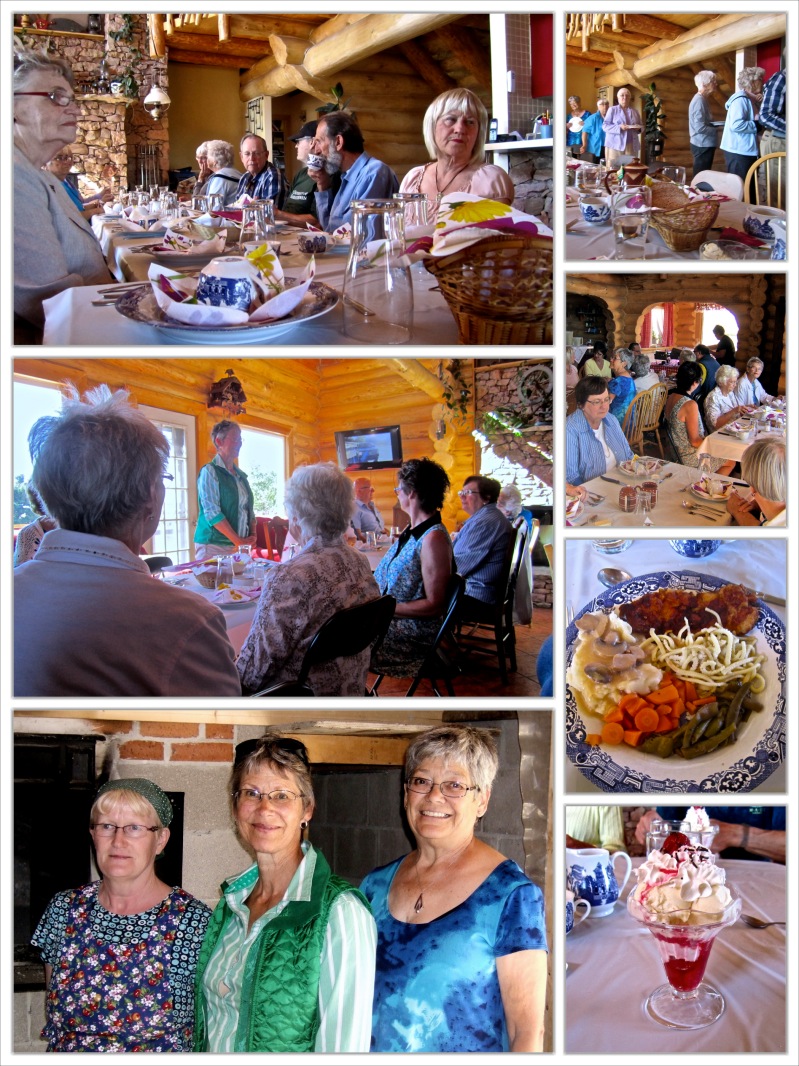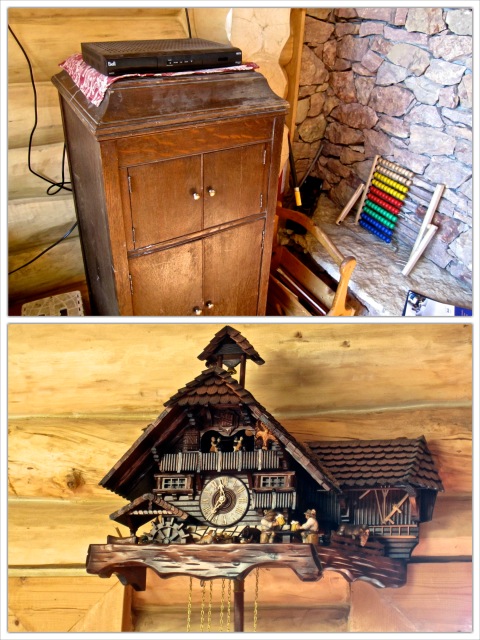 Deanna Gruending's description of the outing:
The weather could not have been more perfect for the September outing of the retired teachers of Tisdale. Twenty-six retired teachers turned out for the triple treat of a lovely fall drive in the country, amidst combines, stubble and sunshine.


The second part of the treat was the fantastic German meal prepared by "Oma", Berga Kaltenbach, who farms with her husband not far from the site of the old "Berlin" school south of Valparaiso. She invited all twenty-six into the lovely log home where she cooks, bakes and serves up fresh from the garden or pantry-preserved produce. Her daughter, Victoria, had coffee or tea on the tables within minutes.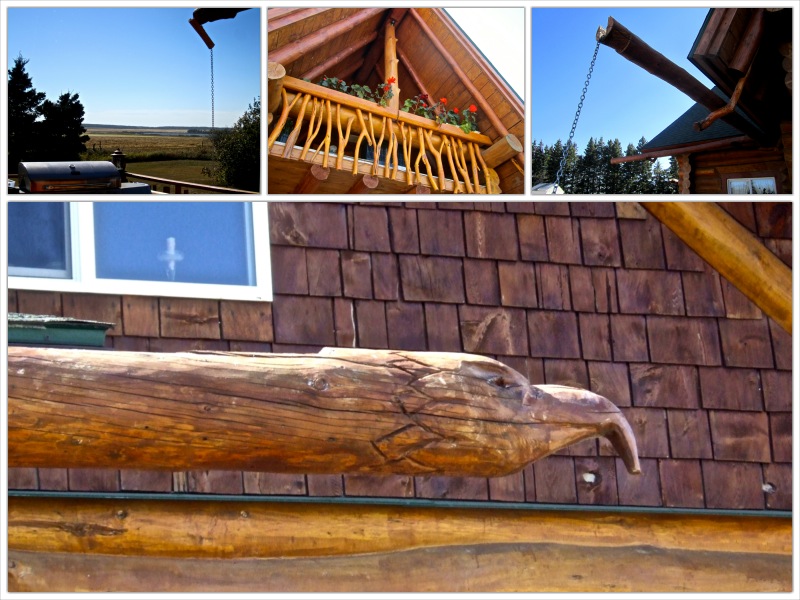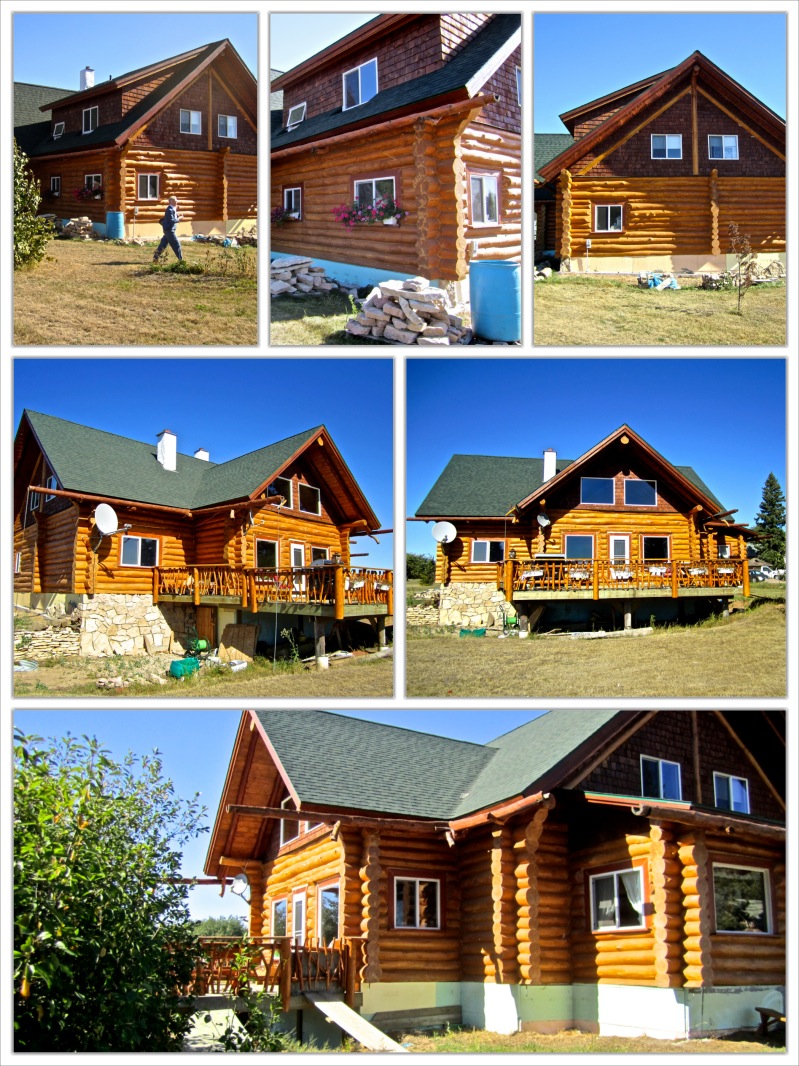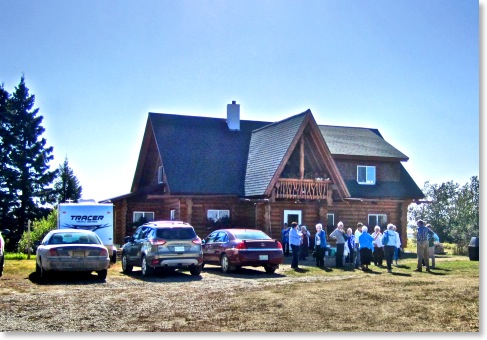 The STS business meeting was little more than a welcome to the sumptuous smells of lunch being prepared. Then group thoughts were directed to Karen Scammell and to Darlene McCullough's operation that day. The four-course luncheon which followed left everyone feeling full and more than satisfied.

The third part of the treat was Berga's tour of her log home and the outdoor wood-fired oven in which she bakes the bread she serves and sells at the Tisdale Farmer's Market.


Returning to Tisdale, the group remarked on the beauties of the day.