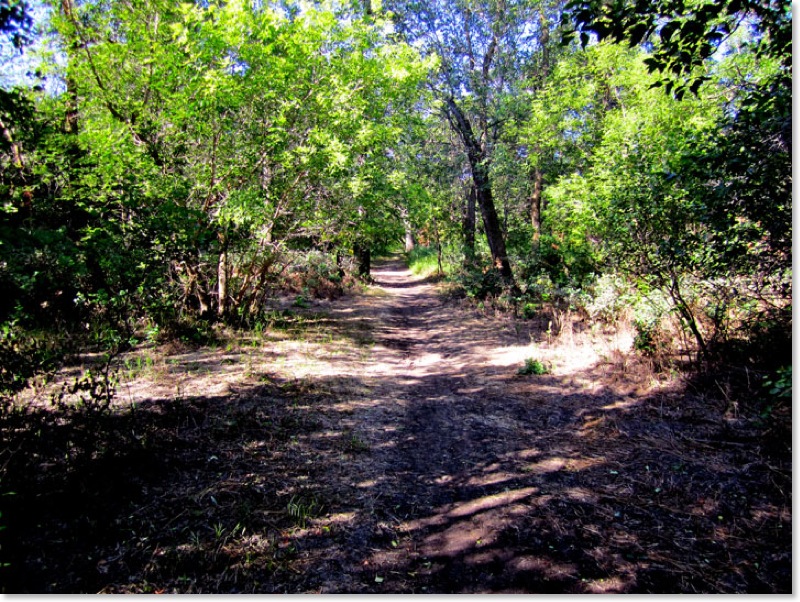 Dunnet Regional Park

FTLComm - Avonlea - Friday, August 5, 2011
When you drive south of Saskatchewan's capital city it seems that you are heading out across a lake. The flat lands stretching out south of Regina toward Milestone have water and more water, a few fields have been seeded but most are just a mess of weeds and ponds. This is not a great year to be a farmer in the Regina area. We drove south just past the intersection with highway #39 then headed west on highway #334 toward
Avonlea
.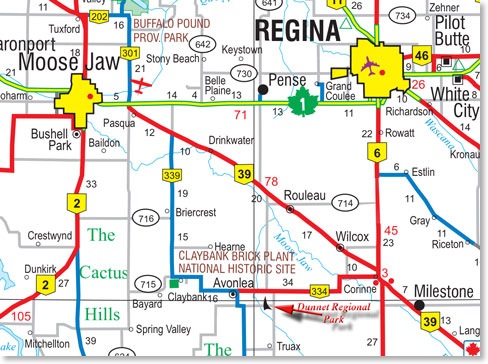 Some fields have been treated with chemicals like "
Roundup
" to suppress weed growth and many fields have rapidly maturing crops. This is very fertile land and if a farmer was able to plant this sopping wet spring he will have a crop to harvest, in fact we met a combine about ten minutes east of Avonlea.


Our oldest grand daughter is starting grade one this September but before that its time for swimming lessons and so she and her mother went down to Avonlea to stay with an aunt and she and her four cousins are doing their swimming lessons at the nearby Dunnet Regional Park.

On the map you can see a little stream winding its way toward Avonlea from the south east. A dam was built on this stream creating a small lake and around the stream and the reservoir the community has developed a regional park. In the bold flat treeless countryside this is a haven for wildlife and provides the area with a recreational spot.

There is fish in the reservoir, ball diamonds, a campground, a golf course and a swimming pool.

Most of the camp sites were pretty tight and we opted for sitting beside a ball diamond close to the swimming pool on one of three electrical sites. Right beside us was a deep wooded park with a great nature trail down to and along the stream.

If you look at the map you will see
Avonlea
and its western neighbour
Claybank
are only a few miles from the only hills in the area. The hills have been a meeting place for First Nations people who vanished long ago and lived on the plains before the people who were here when the first Europeans came out to see what was here. On top of the hills are several mysterious stone formations believed to be involved in calendars and mark the ancient rendezvous location. But the hills themselves are geographically significant.

These hills are part of the
Missouri Coteau
, on the south side of the hills the water that falls there flows toward the
Missouri
which flows into the
Mississippi
and on into the
Gulf of Mexico
. Water that falls on the north side of the hills makes its way into the
Souris
river system and on a tortured journey to
Hudson's Bay
.

The pictures that accompany this page show the park and a glimpse of grand daughters Aurora and Ella.